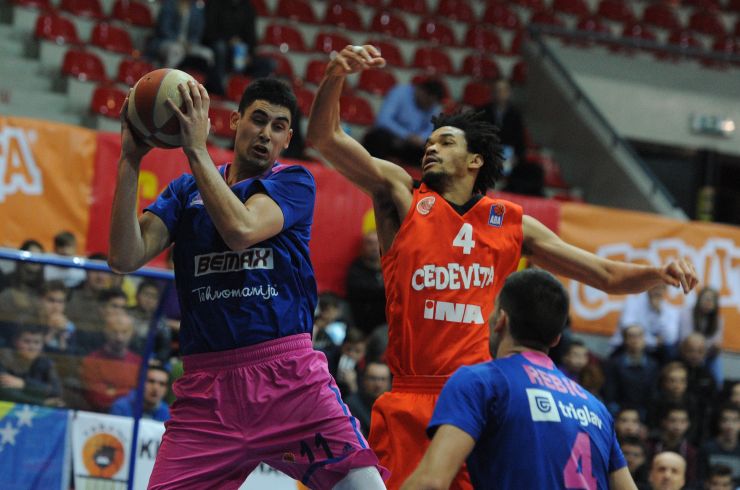 MEGA MISSED OVERTIME AGAINST CEDEVITA IN ZAGREB
Mega Bemax's players failed to make a big surprise since in the ABA League since they lost in Zagreb against Cedevita with 75:73 (19:14, 14:19, 18:24, 24:16). Players of coach Dejan Milojevic had a very good match at Basketball Center "Drazen Petrovic", where they had a plus 8 in the last quarter, but in an exciting finish they eventually missed the shot for an overtime after Lazic was not precise from the difficult position. Coach of Mega Bemax at this match because of injury could not count on Nikola Miskovic.
The best in the ranks of Mega Bemax was Goga Bitadze with 23 points and 6 rebounds. In Cedevita the most effective was Musa with 14 points. After 17 rounds, Mega has 5 wins while Cedevita has reached 13th win. In the next round on Tuesday, January 30th at 20:00, Mega Bemax will welcome MZT Skopje Aerodrom.
Dejan Milojevic started the match with the following five: Rebic, Mushidi, Cancar, Lazic and Bitadze. At the beginning of the match, Mushidi and Lazic got the lead for Mega 4:6. There followed a period of several minutes without points for Mega, which Cedevita used take the lead 9:6. Bitadze is precise from free throws and then Fundic pointed twice for 13:13. However, in the finish of quarter, home team makes a mini-series for 19:14 after the first 10 minutes of the game.
The second quarter opens Jaramaz with a triple, but Cedevita preserves the advantage over Cherry and Musa, 26:21. Then followed a great period in Mega's game, where in 4 minutes they made a series 2:12 with a great Bitadze on both sides of the court for 28:33. Cedevita ends first half with a 5:0 series for 33:33.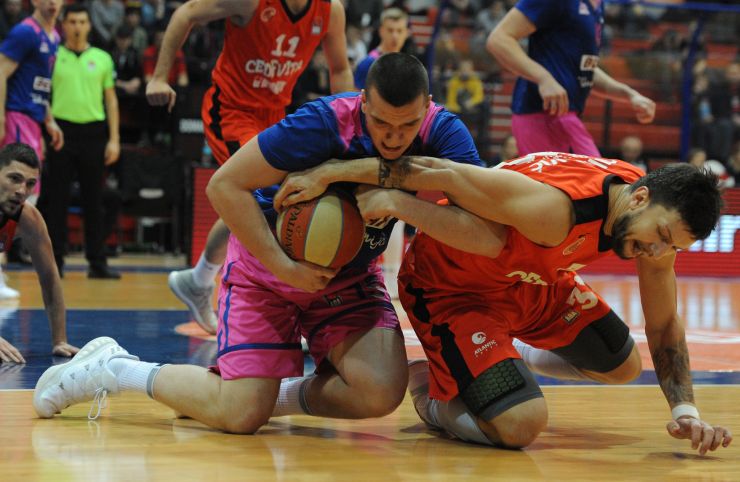 After the break at the half, the third period Mega starts with a series 0:7 with the triple of Lazic and 2 baskets of Bitadze. In the following minutes, both teams are precise from the free throw line and the difference ranged from 5 to 7 points in favor of Mega. Jaramaz on two minutes to the end of quarter takes Mega to plus 10, 45:55. Stipanovic then hit plus one and with three of Markota, the difference melted to 4 points, 51:55. Sinovec was precise from the free throw line for 51:57 after 30 minutes of the game.
A lot of missed shots in the first part of the last quarter for Mega Cedevita used to reach tie, 61:61. Bitadze under the basket returns the advantage of Megi, but Cedevita returns with a 5:0 series. Bitadze is again precise from the paints and after the points of Musa, Rebic hits three for 68:68 at 2 and a half minutes to finish. Cherry hits under a foul and then three pointer for 74:68. Bitadze is precise under the basket, followed by missed shots on both sides of the court. Bitadze in the counter attack for minus 1, 74:73 at 17 seconds to the end. Cancar was close to steal from the out, but ball reached Markota, who was half-precise from the free-throw line. In the remaining 15 seconds, Mega did not manage to build a good attack, the ball arrives in the corner to Lazic, who from the difficult position fails to hit long range Field Goal, so Cedevita reached the triumph, 75:73.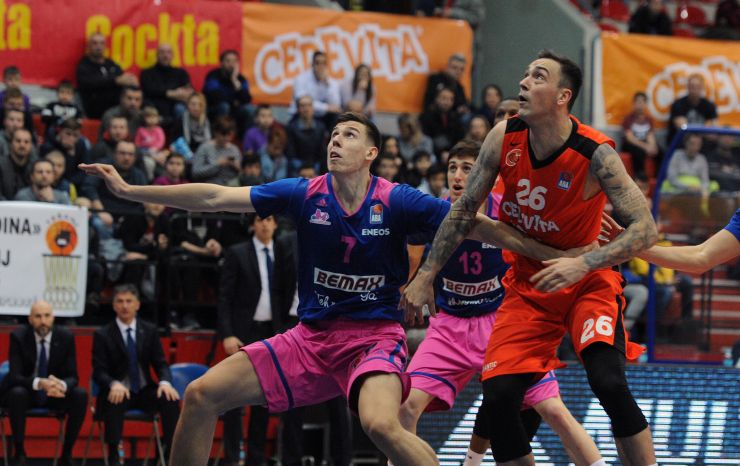 Cedevita: Ukic 10, Kruslin 2, Perkovic, Johnson 2, Katic, Nichols 13, Slavica, Žganec 1, Musa 14, Cherry 12, Markota 11, Stipanovic 10.
Mega Bemax: Mushidi 7 (5 rebounds), Rebic 10, Sinovec 7, Marjanovic, Cancar 2 (6 rebounds), Carapic, Jaramaz 7, Bitadze 23 (6 rebounds, 2 blocks, PIR 30), Jovicic, Lazic 6, Koprivica, Fundic 11 (7 rebounds).
Photo: Cedevita/Marin Susic