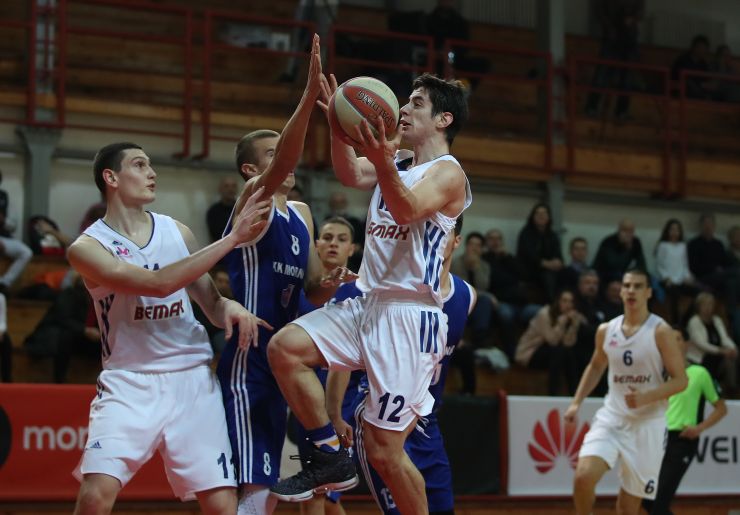 JUNIORS OF MEGA BEMAX AT PLUS 71 AGAINST MORNAR, ON SUNDAY AGAINST MZT AND CIBONA
Juniors of Mega Bemax reached their first win in the ABA junior league semi-final tournament after they managed to win against Mornar with 117:46 (27:15, 31:16, 29:7, 30:8) in the hall "Basket City" in Belgrade. Players of coach Vlada Vukoicic has resolved the question of winner in the first half, while in the second they scored 59 points with only 15 received.
The best in the ranks of Mega Bemax were Altin Islamovic with 19 points (for 3 pt: 5-7) and Amar Mehic with 17 with 9 rebounds, while Aleksandar Langovic had 14 points and 11 rebounds.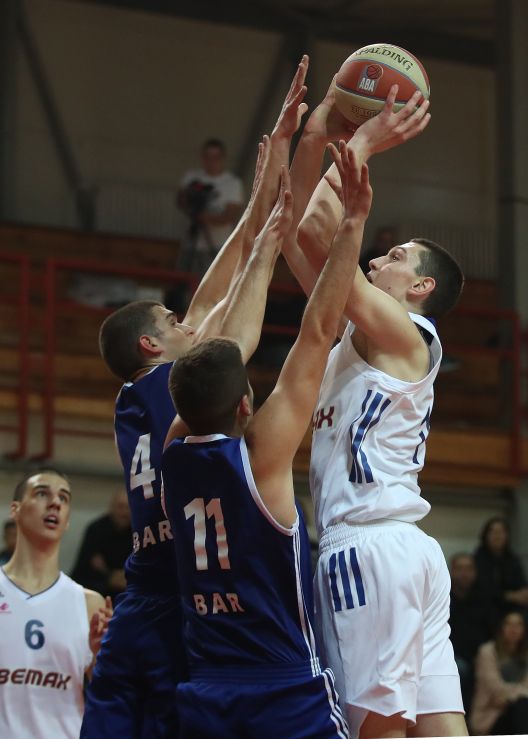 Mega Bemax now has one win and a defeat and on Sunday will play two matches, at 9 am against MZT Skopje Aerodrom and from 18:30 against Cibona. The two best placed teams from the group will qualify for the final tournament that will be held in Laktasi.
Mega Bemax: Music 4, Jovanovic 11 (6 rebounds), Kljajevic 9, Nedeljkovic 4, Marjanovic 8, Langovic 14 (11 rebounds), Jovicic 12 (6 rebounds, 6 assists, 4 steals), Cerovina 5 (7 rebounds), Miskovic 6, Kuzmanovic 8 (5 assists), Mehic 17 (9 rebounds), Islamovic 19.
Photo: ABA League