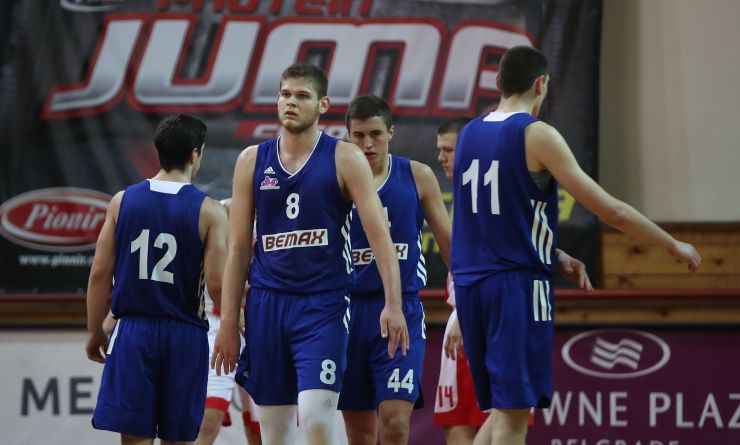 MEGA WITHOUT WIN AGAINST ZVEZDA AT THE START OF JUNIOR ABA LEAGUE
Mega Bemax juniors failed to start with the win at the ABA junior semi-final tournament since Crvena Zvezda mts celebrated in the hall Basket City in Belgrade with 74:60 (18:16, 15:17, 29:11, 12:16) . Players of coach Vlada Vukoicic managed to once return from a double-digit deficit, but in the third period they played bad on both sides of the field, so the home team gained a big advantage and eventually won.
In the ranks of Mega Bemax Mihailo Jovicic and Andrija Marjanovic had both 12 points while Aleksandar Langovic scored 10 points and grabbed 11 rebounds.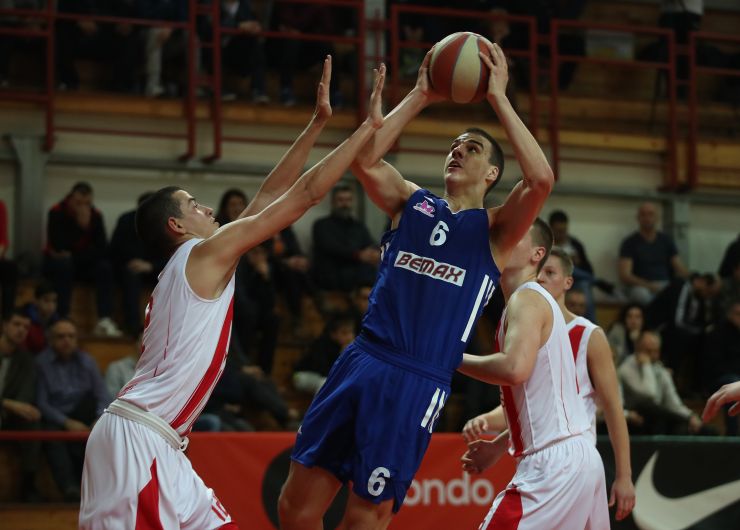 The next match Mega Bemax plays on Saturday at 17:00 and the opponent is Mornar. Two matches after that will bea played on Sunday, against MZT Skopje Airport and Cibona. The two best placed teams from the group will qualify for the final tournament that will be held in Laktasi.
Mega Bemax: Music, Jovanovic 3, Kljajevic, Nedeljkovic 9 (7 rebounds, 4 blocks), Marjanovic 12, Langovic 10 (11 rebounds), Jovicic 12 (6 rebounds), Cerovina 4, Miskovic, Kuzmanovic 5, Mehic 2, Islamovic 3 .
Photo: ABA league