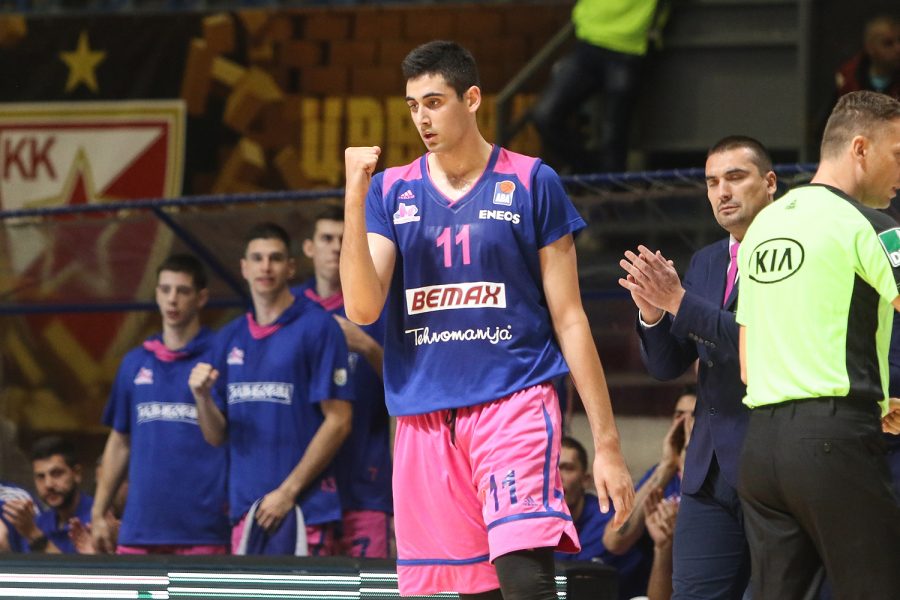 BITADZE: "AGAINST MZT CONCENTRATED ALL 40 MINUTES"
Mega Bemax basketball players will continue competition in the ABA League on Sunday at 19:00 when they will play away against MZT Skopje Aerodrom. The match of the 7th round of the regional competition that will be played in Skopje will be an opportunity for the players of Dejan Milojevic to break a series of three defeats (Olimpija, Buducnost, Cedevita) and improve the placement on the table. The coach of Mega Bemax on this match because of injuries will not be able to count on Nikola Miskovic and Ognjen Carapic.
The young center of Mega Bemax Goga Bitadze very well started the season in the ABA league where beside 13.2 points in the match, he is the first blocker of the league with 3.3 blocks per match and the third rebounder with 8 rebounds on average. Bitadze pointed out before the match that the team must play concentrated all 40 minutes against the MZT:
– Last week we had the opportunity to record a big victory against Cedevita, but we were not concentrated in the last quarter and in the end we lost. Consequently, the match against MZT in Skopje additionally gets on the significance, for the result and also for the confidence of the team. We need to be concentrated for all 40 minutes of the match and if we manage to impose our rhythm, I believe that we will succeed in reaching a triumph that would mean a lot to us,
Bitadze said.
Mega Bemax and MZT Skopje Airport have so far met 8 times in the ABA league with 5-3 in favor of Mege. After 6 rounds this season, both teams have a score of 2 wins and 4 losses.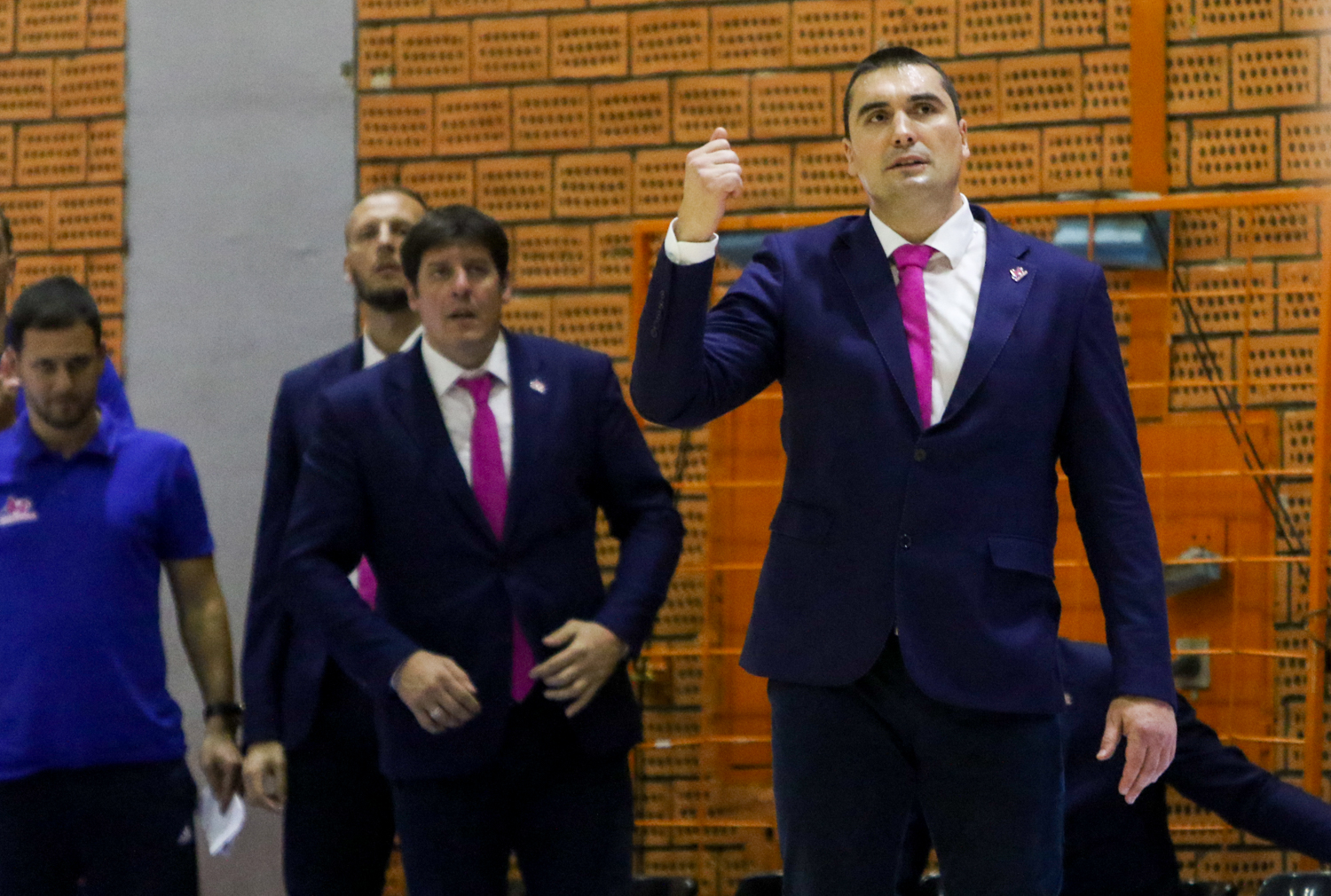 Mega Bemax coach Dejan Milojević stated that the matches with MZT in Skopje are always exciting:
– On Sunday we play against MZT in Skopje in the match that we have to win. We have three linked defeats, two of which are against Buducnost and the Cedevita, the team from the top of the table. On the other hand, MZT is an experienced and quality team and the matches with them in Skopje are always exciting. We did not play as we know in the previous rpund, but with an aggressive and devoted defense game, I believe that we can come to a victory that would greatly mean for self-confidence of the team,
Milojevic pointed out.
The match of the 7th round of the ABA league between MZT Skopje Aerodrome and Mega Bemax team is scheduled for Sunday, November 5th, from 19:00, at the Sport Center Jane Sandanski in Skopje, with a live broadcast on TV Arena Sport.
Photo: Mega Bemax/Ivica Veselinov