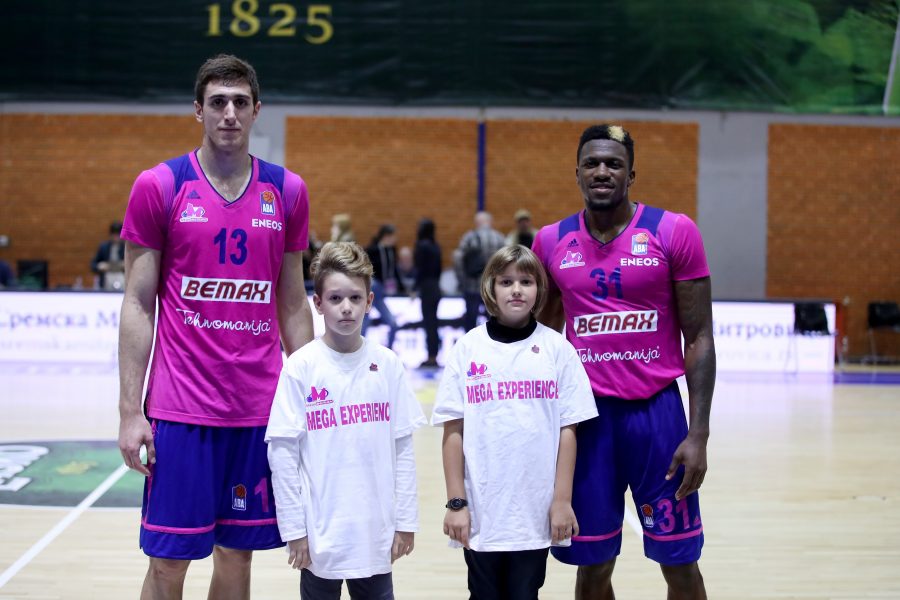 MEGA EXPERIENCE IS CONTINUING, ENA AND MIHAJLO GUESTS OF MEGA AGAINST CEDEVITA
Basketball players of Mega Bemax had a victory in their hands in Sremska Mitrovica, but Cedevita eventually won with 77:81. And in the match with Cedevita, Mega Experience project continued, within which the guests of the club are young and talented from Sremska Mitrovica.
This time, Mega hosted Ena Todorovic and Mihajlo Milosevic.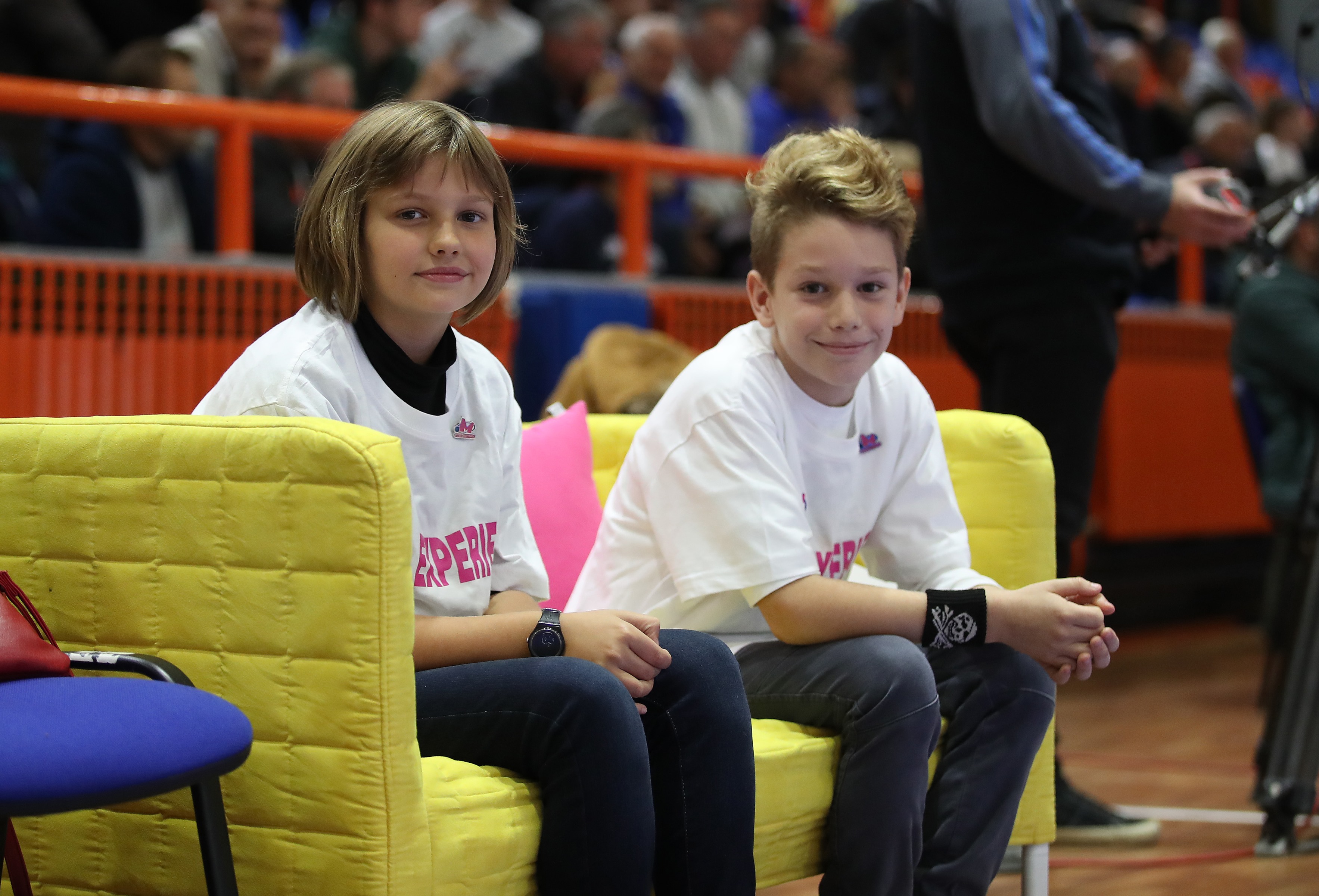 Ena was born on 31st of May 2007 in Sremska Mitrovica and she is an excellent student of the 4th grade of the elementary school "Sveti Sava". She is a member of the recitation and acting section at school, but she would like to become a veterinarian. She participated in the knowledge quiz "Ooh School is Good" at the "Thinker" competition this year and at the Municipal Competition in Mathematics and Reciter Competition. She is very fond of basketball, she is regular at the matches of KK Mega Bemax and her favorite basketball player is Kostja Mushidi.
Mihajlo was born on 21st of November, 2007. in Sremska Mitrovica, he is a great student of the 4th grade of the elementary school "Sveti Sava". He won gold medals at the Small Olympic Games in the category of polygons, provincial competition in 2016 and 2017 and participated in the republican competition. Ever since KK "Mega Bemax" is in Sremska Mitrovica, he was particularly interested in basketball and it was also a crucial factor that he started practicing basketball. His favorite basketball player of Mega is Dylan Ennis.
At the beginning of the match, Ena and Mihajlo greeted the players of Mega to watch the match from the court seats. During the break between the first and second quarter, they were presented to the audience in Sremska Mitrovica when they were awarded with applause and from Mega they received gift packages. At the end of the match, Ena and Mihailo took photo with the players Mega Dylan Ennis and Aleksandar Lazic for memories.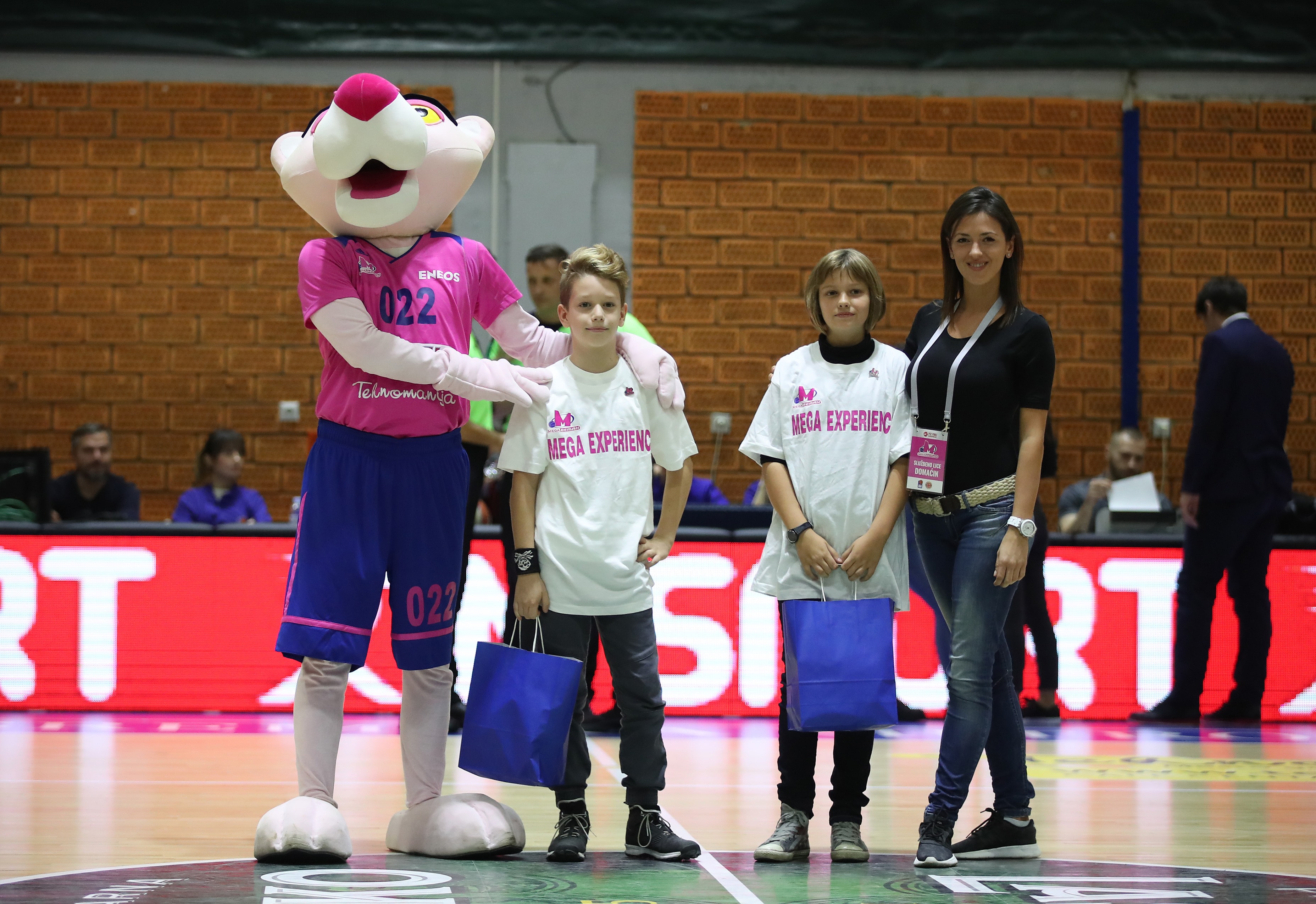 In the breaks during the match, the spectators in the Hall PSC Pinki refreshed with the products of Roda, and in the half time a short basketball match was held between the pioneers from ZKK Srem.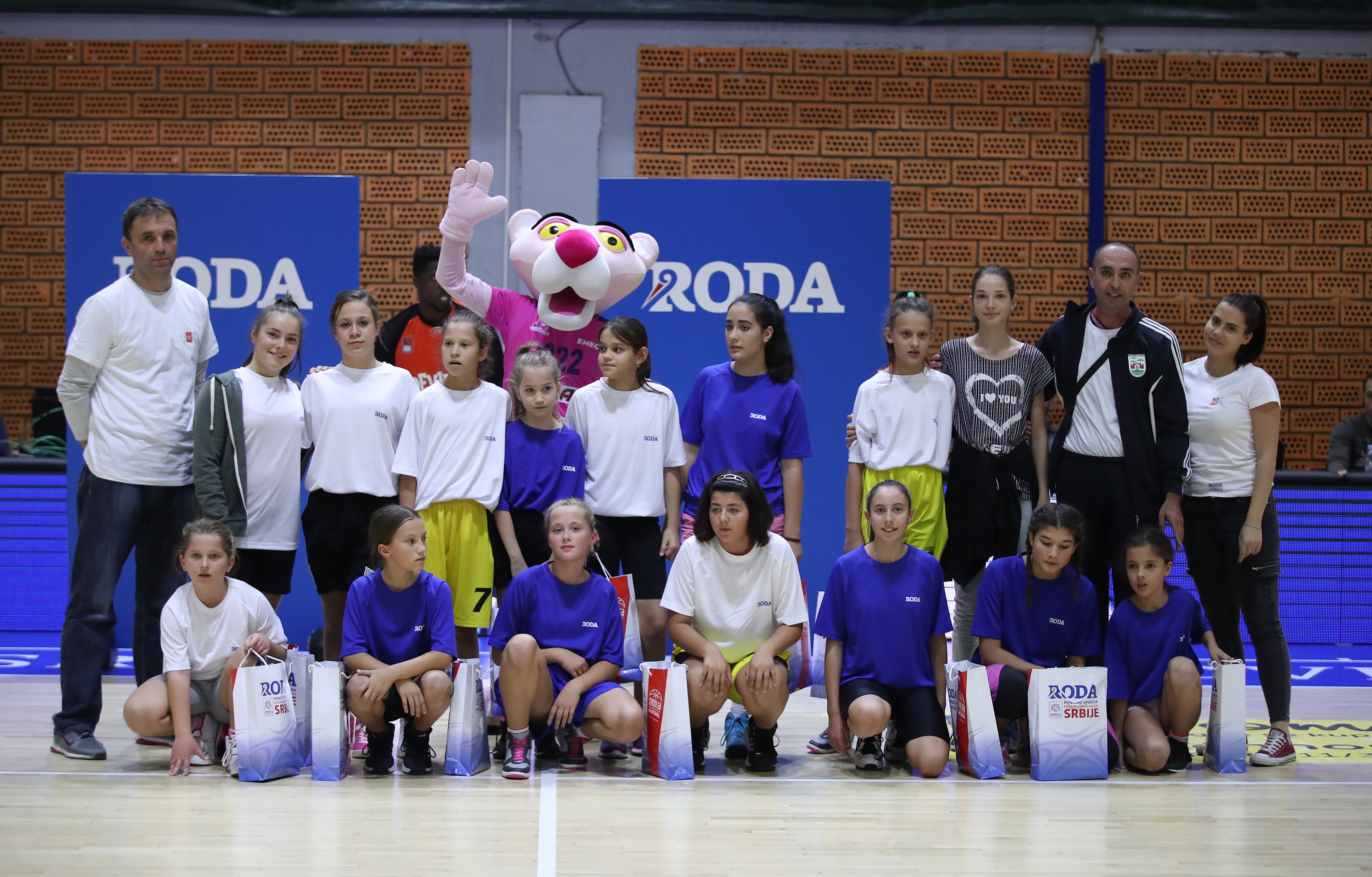 Also, special guests of Mega Bemax in the match with Cedevita were the participants of the free school of basketball "Mega's 100" and the young basketball players from KK Olimp Sehovici, who together cheered for Mega.
Photo: Mega Bemax