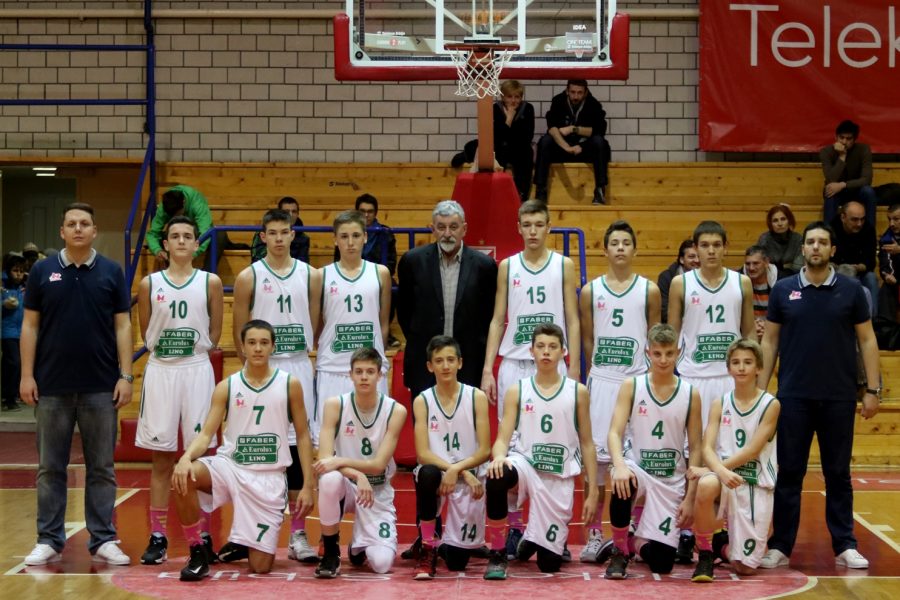 PIONEERS OF MEGA ON FINAL TOURNAMENT OF II CADETS LEAGUE
Pioneers of KK Banjica Mega, who are competing in the upper age range in the Second cadet league of Belgrade, beat KK Borca with 61:51 within the second leg of quarterfinals of barrage. With this victory pioneers of KK Banjica Mega have qualified for the Final Four of Second Cadet League KSB.
Pioneers KK Banjica Mega this season for the first time became champions of Serbia with a total score of 27 wins and just one defeat, and also won the Mini cup Beobasket 2017 which was organized by KSS and was held in Nis in February during the Radivoj Korac Cup.
KK Banjica Mega: Miljus, Pecanac, Gusic 4, Andric 18, Djordjevic 2, Petojevic 5, P. Kovacevic 11, Paunovic 12, L. Andric, Krtinic 2, Eric 4, V. Kovacevic 3.
Photo: Mega Leks / Ivica Veselinov