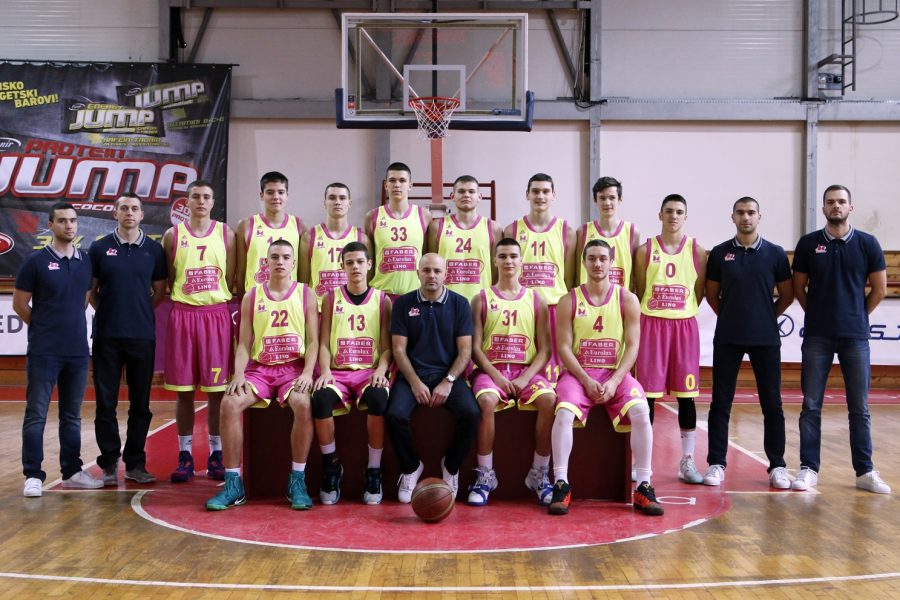 CADETS OF MEGA BEMAX SECOND IN SERBIA, FROM MINUS 15 TO THE SHOT FOR OVERTIME AGAINST ZVEZDA
Cadets of Mega Bemax failed to defend the championship title won last year since in the final match of the U16 Finals Tournament Championship of Serbia which was held in Dimitrovgrad, lost to Crvena zvezda mts with 69:66 (21:13, 18:13, 14:16, 16:24).
Players of coach Marko Andjelkovic were losing with 15 points difference in the mid third quarters, but did not give up. The advantage of Zvezda started to melt as the match drew to a close. Mega Bemax have managed to reduce to 2 points difference in a few seconds by the end. Zvezda then hit only one free throw and in the remaining seconds until the end Nedeljkovic had time only to shot for overtime from an awkward position from 9 meters, but his shot didn't go in.
The best in the ranks of Mega Bemax were Bogdan Nedeljkovic with 16 points and 12 rebounds while Aleksandar Langovic scored 15 and Igor Drobnjak 13 points while in Crvena zvezda the best was Zoran Paunovic with 23 points.
Cadets of Mega Bemax previously ended league part competition finished at the 3rd place pf Triglav Cadet League of Serbia with a score 17-5.
In the match for third place Vizura Shark was better than Partizan NIS with 77:61.
Mega Bemax: Music 2, Drobnjak 13 (5 assists), Islamovic, Langovic 15 (7 rebounds), Trifunovc 5, Miškovic, Cerovina 9 (10 rebounds), Vicentijevic, Cirović, Nedeljkovic 16 (12 rebounds), Draganic, Mehic 6.
Crvena zvezda mts: Guduric, Masic, Stojilkovic, Lakic 6, Pustahija, Jovanovic 4, Vasic 14, Paunovic 23 (15 rebounds), Ilic 7, Tomasevic 8, Radakovic 4, Zivanovic 3.
Photo: Mega Leks / Ivica Veselinov