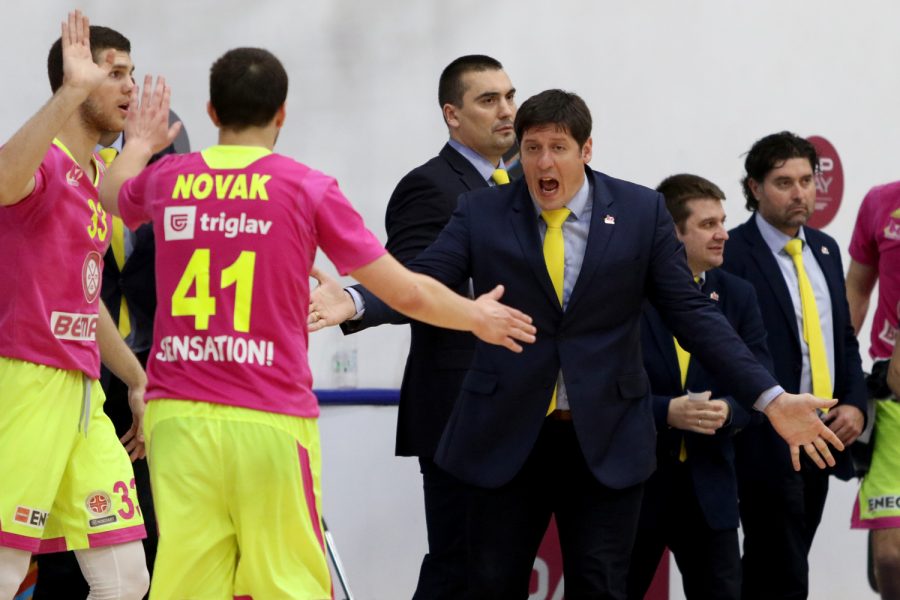 MEGA IN THE FINISH DEFENDED WIN AGAINST DYNAMIC AND PLACEMENT TO ABA LEAGUE
Players of Mega Leks reached the seventh victory in the Mozzart Super League within the 12th round mastered away Dynamic with 85:89 (16:22, 27:17, 16:25, 26:25). Players of coach Dejan Milojevic had plus 14 mid last quarter, but the home team managed to reduce to the point difference in the last minute. In key moments Mega's players have played great defense and Jaramaz with two drives, one of which ended up great dunk, managed to defend the victory of Mega. With this victory Mega Leks advanced to the playoffs and also provided playing ABA league next season. Coach of Mega Leks in this match because of injury could not count on Vlatko Cancar.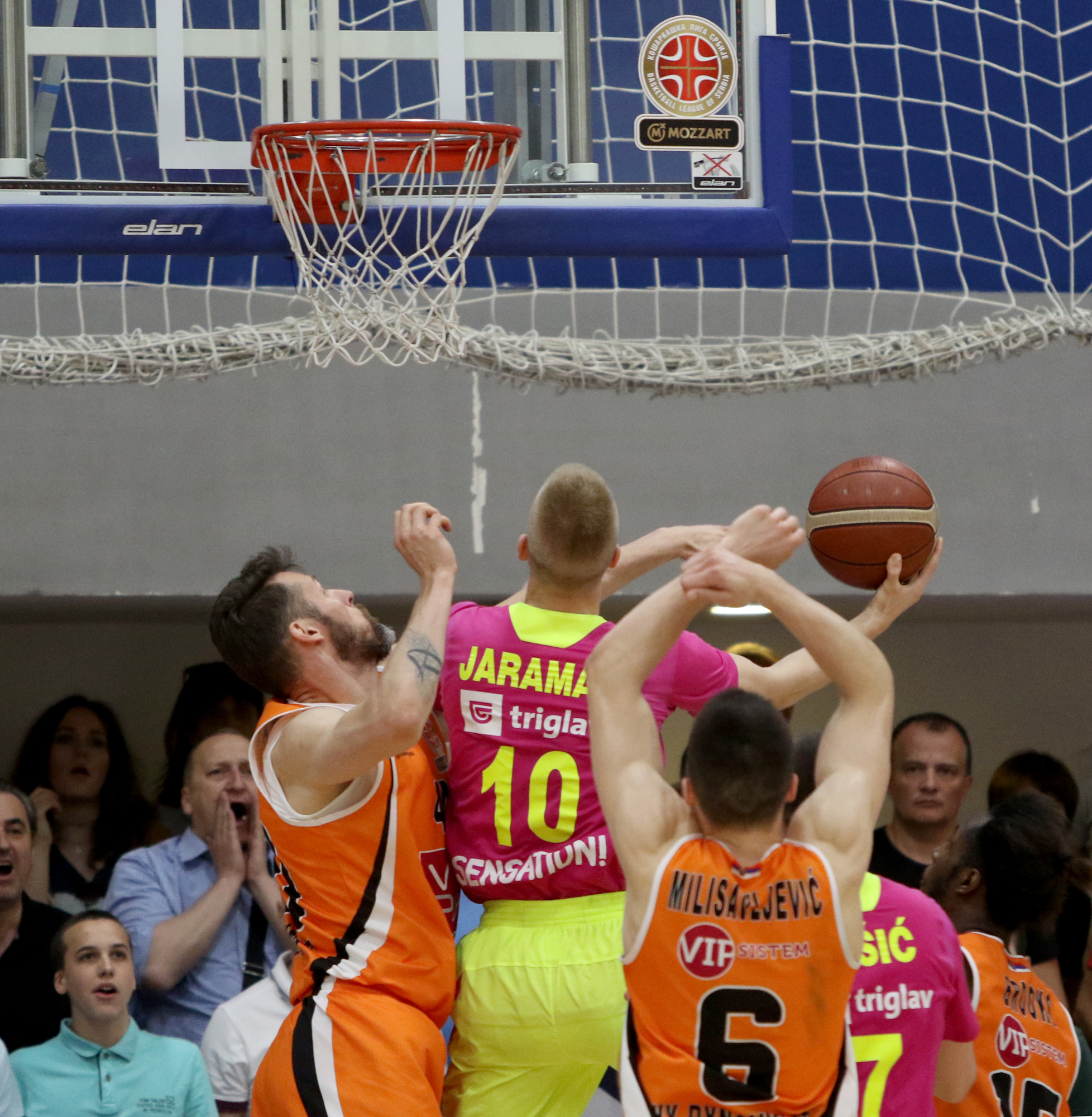 The best in the ranks of Mega Leks were Sava Lesic with 27 points and 10 rebounds, and Jovan Novak with 10 points, 7 rebounds and even 14 assists. The best in the home team was Marko Cakarevic with 21 points. After 12 rounds, Mega with a score 7-5 is in 4th place and the next match will be played on Wednesday 31st of May from 19:00 when in Sremska Mitrovica will welcome Spartak.
Dejan Milojevic started match with the following five: Novak Jaramaz, Simeunovic, Lesic and Samardziski. Match started in an equal game. In the middle of quarterq Mushidi linked 6 points and with a couple of good defenses, Spasojevic with three set the score after 10 minutes, 16:22.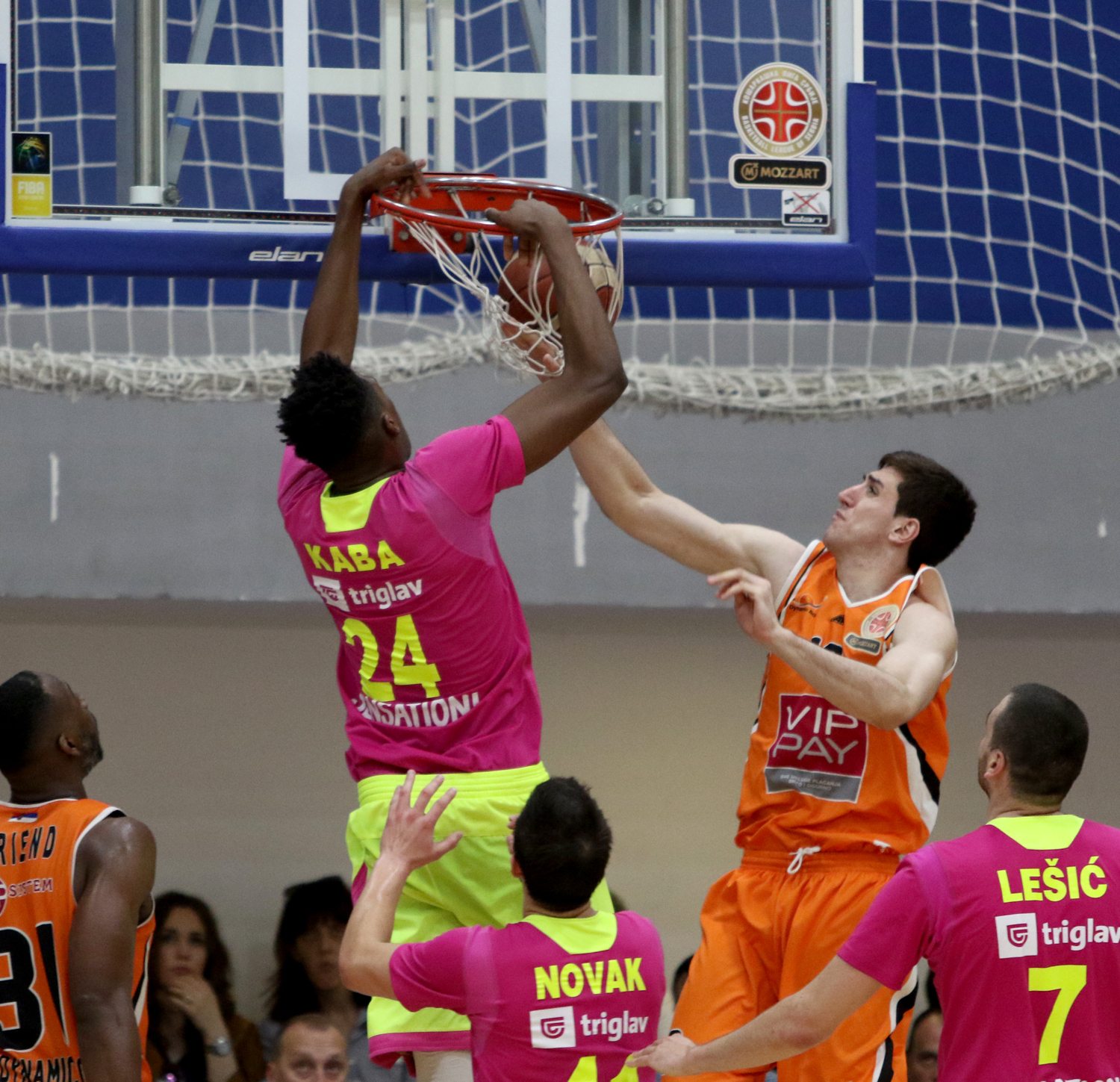 After the biggest plus 8 (16:24) at the beginning of the second quarter, Dynamic with a series of 15:0 got to plus 7, 31:24. A series of home team interrupted Simeunovic, Mega manages to connect the game on both sides of the field, but Dynamic in the last seconds reaches 43:39 at halftime.
After a break at halftime, Mega had a good start of the third period. Mushidi hit for plus one, but after two dunks of Kaaba, Mega led in a long time. Good game of Mega Leks continues, after three pointer of Rebic is plus 6 for Mega, 54:60 in the 27th minute. Lesic in the finish of quarter kept the advantage of Mega for 59:64 before the last 10 minutes.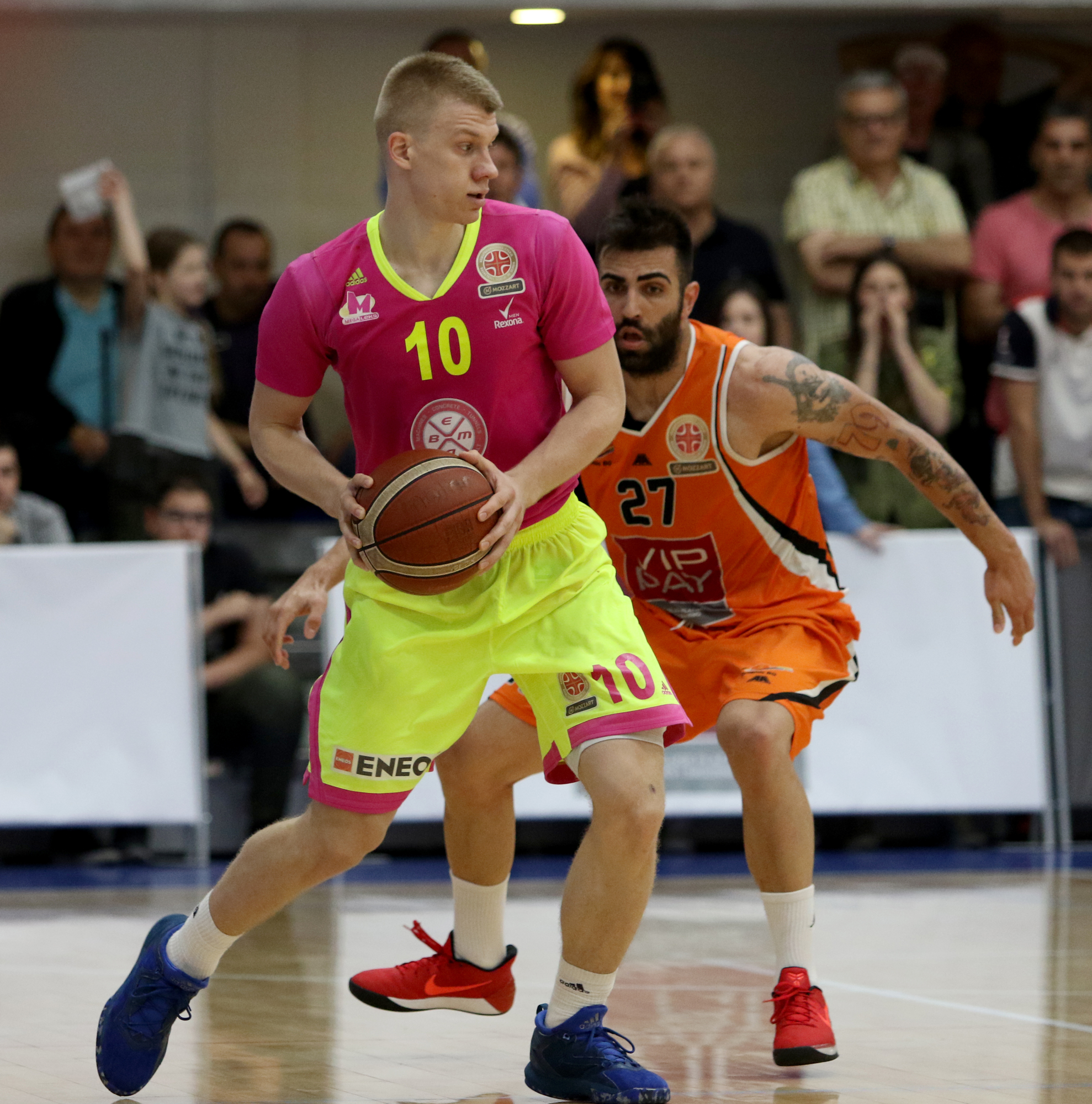 Spasojevic opens the last period with a plus one. A great team defense of Mega delivers double-digit lead, after points of Lesic and three pointer of Jaramaz is plus 14, 64:78. Followed by a bad period in defense of Mega, the home team downs the minus to only one points, 83:84, but with good team defense and above mentioned points of Jaramaz, Mega has been able to defend the victory for the final 85:89
Dynamic: Cirkovic 2, Milisavljevic 2, Beslac, Lazic 7, Gavrilovic 12, Brooks 8, Nadjfeji, Cakarevic 21, Radulovic 16, Tornjanski, Ffriend 12, Sedmak 5.
Mega Leks: Mushidi 11, Rebic 6, Lesic 27 (10 rebounds, PIR 30), Carapic, Jaramaz 13 (4 assists), Spasojevic 11, Kaba 6, Simeunovic 4, Tejic, Novak 10 (7 rebounds, 14 assists, PIR 30 ), Kapetanovic, Samardziski 1.
Photo: Mega Leks / Ivica Veselinov