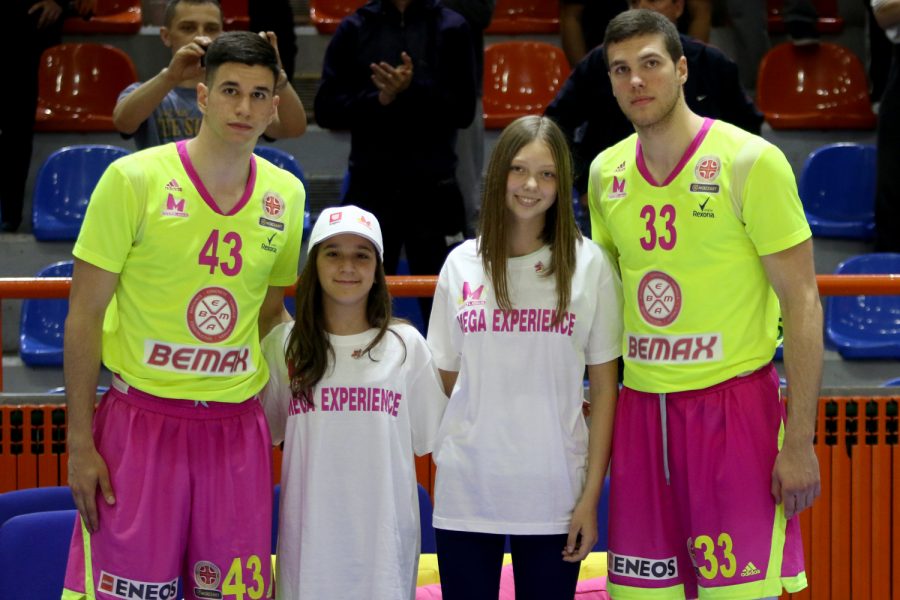 MARIJA AND TARA STILL GOT NICE MEMORIES AFTER THE MATCH MEGA – ZVEZDA
And in the match against Crvena zvezda mts continued with the project Mega Experience within which the guests of the club are young and talented from Sremska Mitrovica.
Mega this time hosted Marija Jovanovic and Tara Vukadinovic, multi-talented students and winner of numerous medals and awards in music competitions and festivals.
Marija is an excellent student of eighth grade bilingual class in primary school "Jovan Jovanovic Zmaj" and attends the elementary music school "Petar Krancevic", section piano. She is the winner of numerous awards and medals at national and international competitions, such as "Slobomir International Music Competition", "International competition Davorin Jenko", "Banja Luka Biennial"…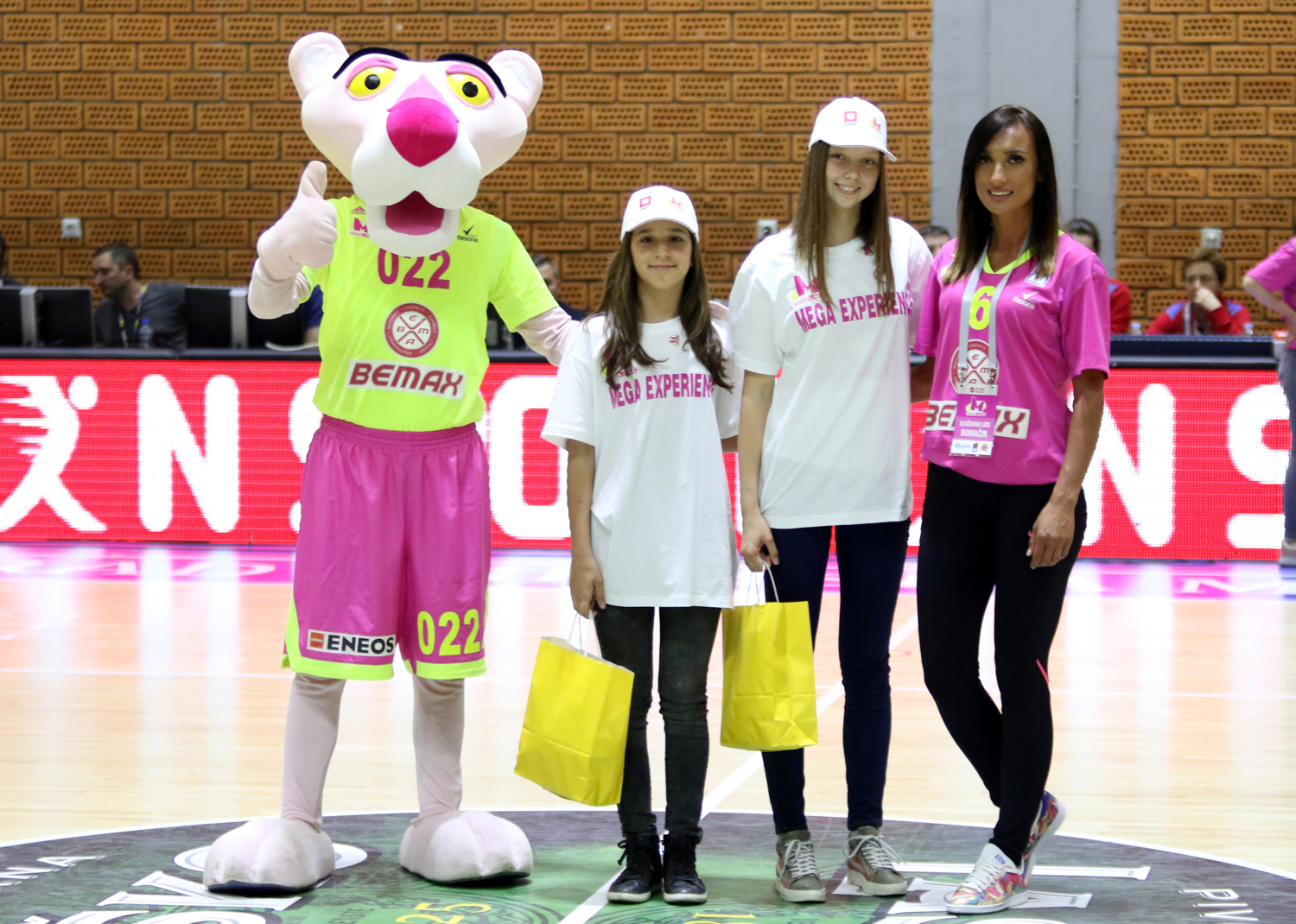 Tara is an excellent student of sixth grade elementary school "Dobrosav Radosavljevic Narod" and the fourth grade of elementary music school "Petar Krancevic". As a pianist, she won a large number of awards at national and international competitions such as the "8th International Competition Giovani Musicisci – Treviso," International competition "Davorin Jenko", International competition "Orpheus" in Romania, with the participation at festivals in Moscow, Munich and other cities. She was awarded the St. Sava Charter of the City of Sremska Mitrovica for merit in the field of music culture.
At the presentation team, Marija and Tara were greeted with players of Mega then watched it from special court seats in the colors of Mega Leks. In the break between the third and fourth quarters they were presented to the audience in the hall PSC Pinki, who rewarded them with applause while from Mega they received gift packages.
At the end of the match Mega Leks failed to come to a big win over Crvena zvezda, but Marija and Tara were photographed for memory with players of Mega Djordje Simeunovic and Nemanja Kapetanovic.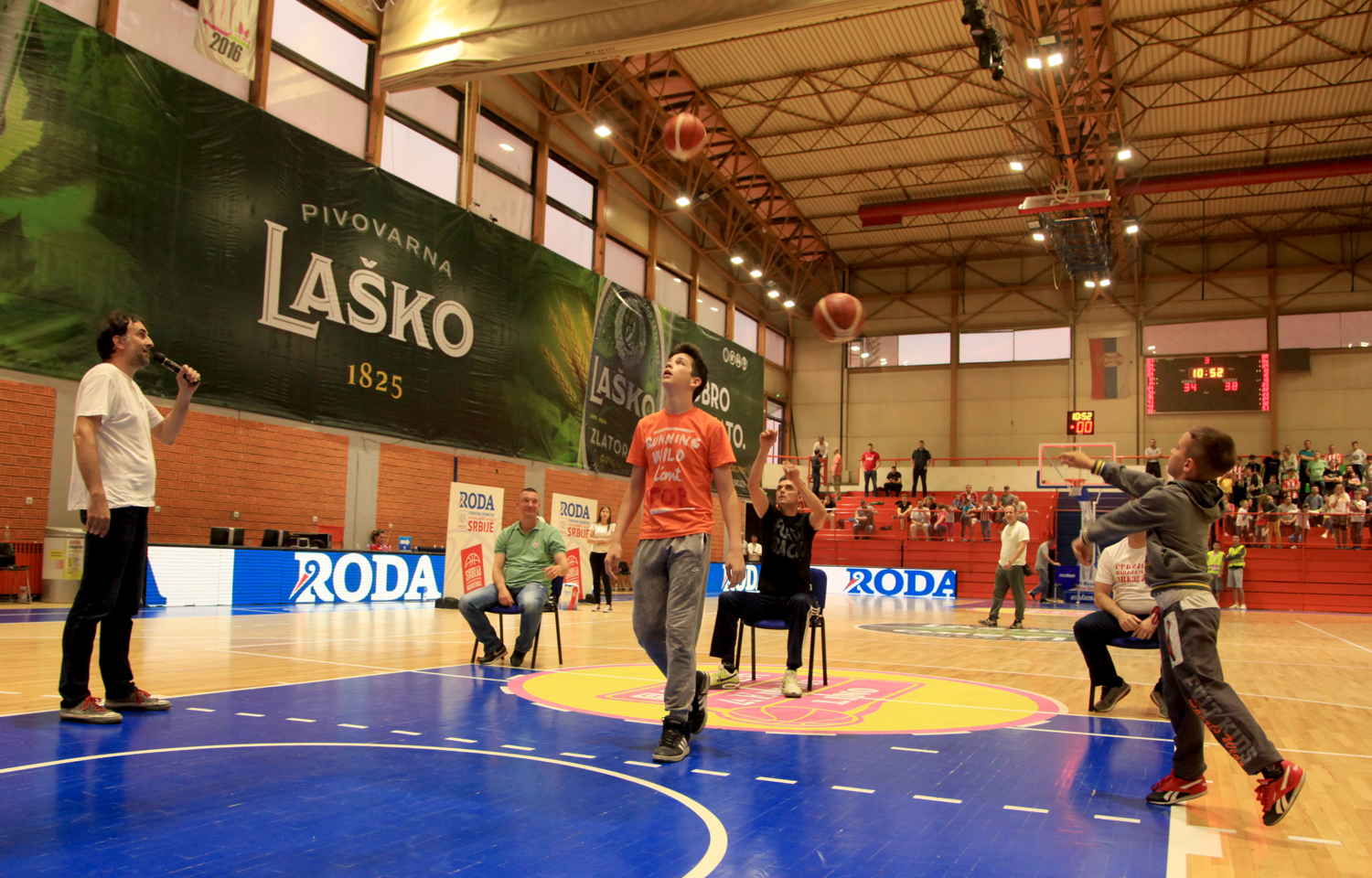 In the breaks during the game, to the stands were shot shirts of company Roda. At the halftime break was organized family shooting field goal competition for gift packages of company Roda.
Photo: Mega Leks/Ivica Veselinov