PIONEERS OF MEGA AT SEMIFINALS OF F8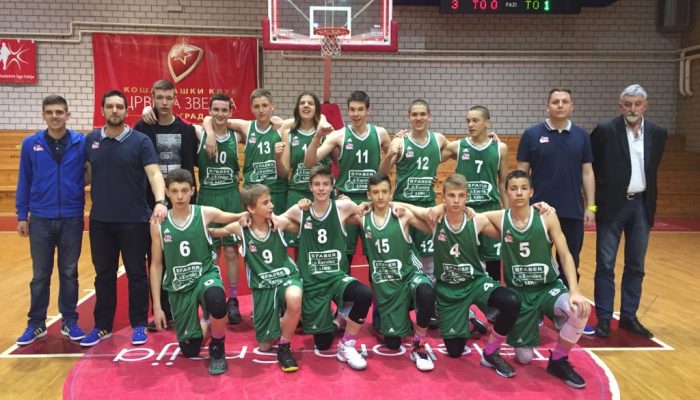 Pioneers of BC Banjica Mega qualified for the semifinal of F8 Serbian tournament for Pioneers as they defeated Slogar with 75:45 (20:11, 18:7, 18:19, 19:8). Players of coach Stefan Bulatovic resolved the winner in the first half when with 38 points scored, received only 18.
The best in the ranks Mege was Marko Andric with 18 points and 9 rebounds and excellent were Paunovic and Gusic both with the 12.
Banjica Mega will in the semi-finals of the tournament meet with BC Flash and the match is scheduled for Saturday from 10:45 in the hall FMP in Zeleznik.
Banjica Mega: Petojevic 5, Pecanac, Gusic 12, Andrc 18 (9 rebounds, 5 steals, PIR 30), Djordjevic 11, Tepavac, Kovacevic 2 (9 rebounds), Paunovic 12 (8 rebounds), L. Andric 4 , Barac 1, Krtinic 6, Eric 4 (9 rebounds).