PAUNOVIC UNSTOPPABLE, PIONEERS OF MEGA ON SUNDAY FOR TITLE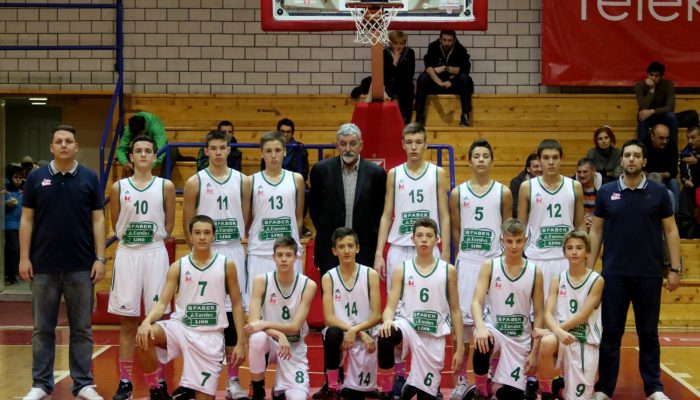 Pioneers of KK Banjica Mega will on Sunday fight for the title in the Final MK tournament KSS 2017 because in the semi-finals convincingly beat KK Flash with 81:62 (19:24, 17:6, 28:20, 17:12). Players of coach Stefan Bulatovic resolved the match at end of the third and beginning of the last quarter, when they gained a convincing advantage that routinely preserved by the end of the match.
The best in the ranks Mega was Luka Paunovic with 34 points, 12 rebounds and 7 assists (PIR 47) also excellent were Kovacevic with 14 and Andric with 12 points.
Banjica Mega in the finals will meet with the better from the duel Sport's World – Defence, and the match is scheduled for Sunday at 12:00 in the hall FMP in Zeleznik.
Banjica Mega: Petojevic 2, Pecanac, Gusic 4 (7 rebounds), Andric 12 (5 rebounds, 6 assists), Djordjevic 7, Tepavac, Kovacevic 14 (7 rebounds), Paunovic 34 (12 rebounds, 7 assists, PIR 47), L. Andric 2, Barac, Krtinic 4, Eric 2 (9 rebounds).
Photo: Mega Leks / Ivica Veselinov