PIONEERS OF MEGA ON FRIDAY START ATTACK ON TITLE
Pioneers of BC Banjica Mega will on Friday 12th May from 12:15 begin the fight at the final tournament of the Serbian championship for pioneers, as they will within the quarter-finals play against Sloga. In case of win, in the semi-finals will go to the winner of the match Crvena zvezda mts – Flash. Pioneers of Mega last season in the first year of the pioneer selection in club, were second in Serbia.
The final tournament from 12th to 14th of May will be play in hall FMP in Zeleznik. Next to the pioneers of KK Mega Banjica, their peers other 7 clubs will participate: BC Red Star mts, BC Partizan NIS, BC Defence, KK Sports World, KK Feniks, KK Flash and KK Sloga.
Players of coach Stefan Bulatovic previously completed Quality league KSB with a convincing first place with a score 21-1 and point difference plus 393. This season they have already won the Mini cup Beobasket 2017 which was organized by KSS and was held in February in Nis.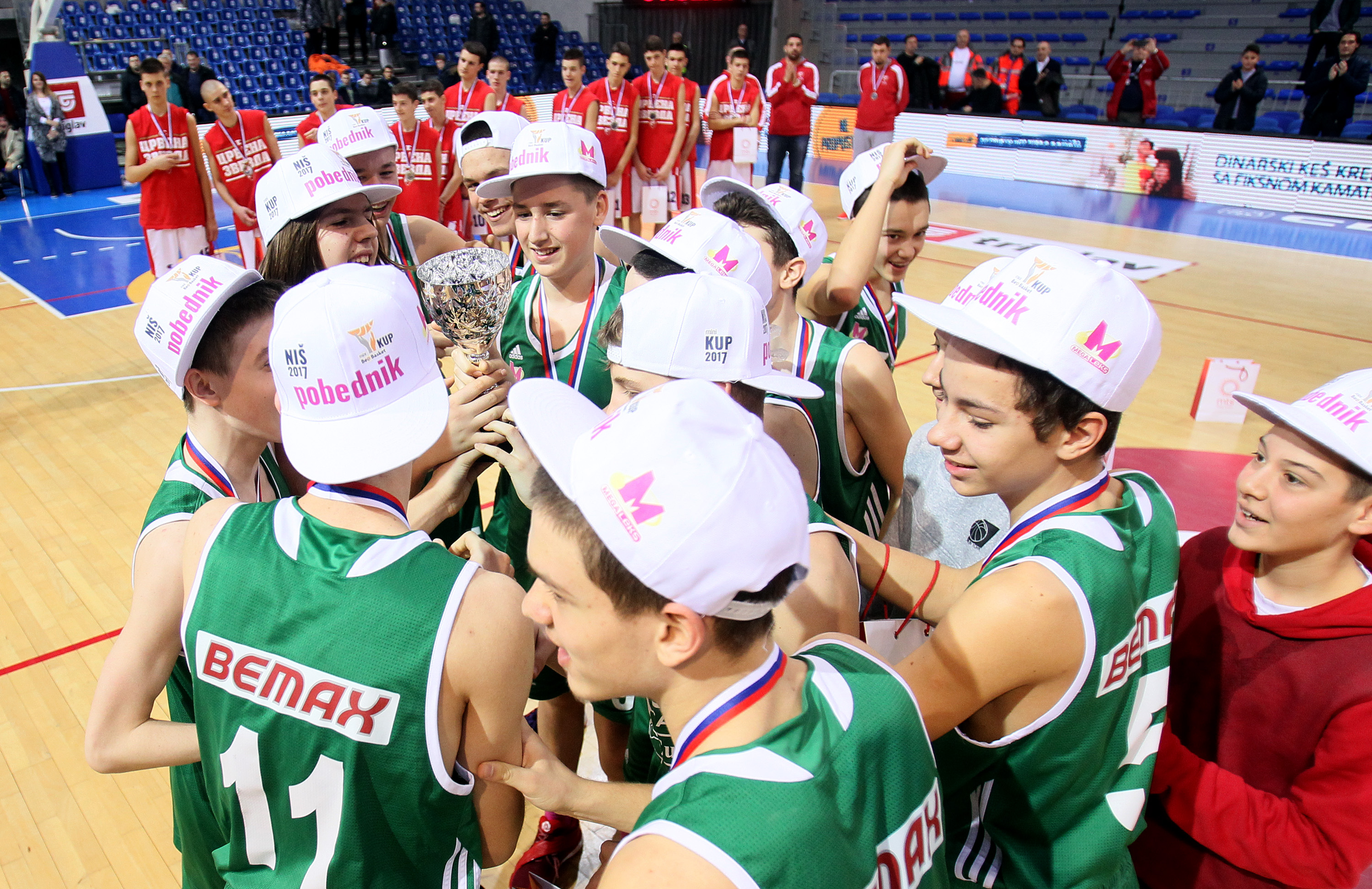 Schedule: