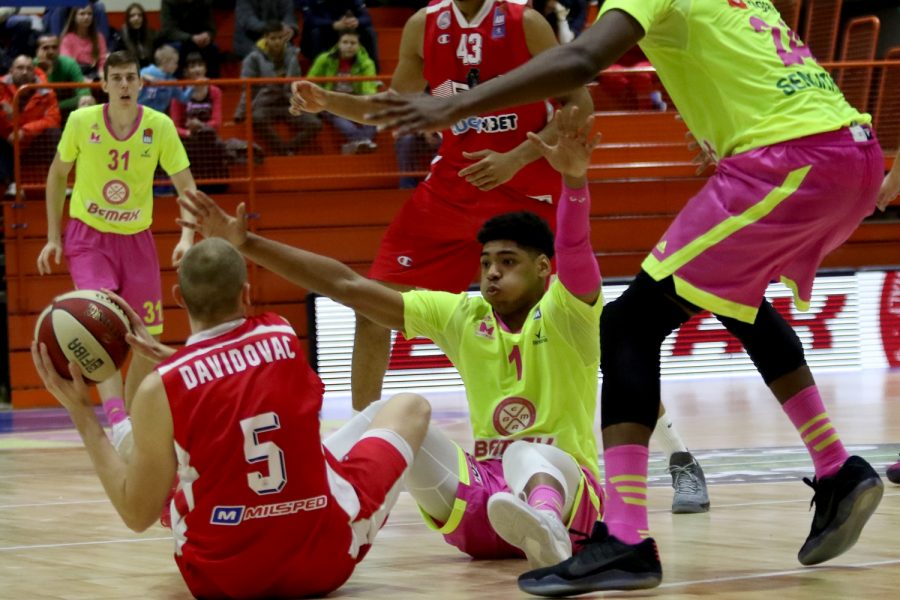 FMP THREATENED IN FINISH, MEGA PRESERVED VICTORY
Players of Mega Leks in the 15th round of ABA league, in a great atmosphere in the hall PSC Pinki in Sremska Mitrovica, beat FMP with 76:72 (18:22, 26:17, 16:14, 16:19). Mega in third quarter reached double-digit lead, which at 34th minute reached 17 plus, but was followed by a large fall in the game. FMP has managed to reduce to just one point but after turnover of Lazarevic at 74:72, Musidora hit both free throws for Mega's fifth win in the regional competition. Dejan Milojevic in this match could not count on the injured Marko Tejic, while the last backup Aleksandar Marelja on his first match since returning to the club had 2 points and 6 rebounds.
The most efficient in the ranks od Mega were Kostja Mushidi and Ognjen Jaramaz, both with 16 points while Alpha Kaba had a double-double with 12 points and 11 rebounds. Best in FMP was Dejan Davidovac with 16 points. After 15 rounds of ABA league, Mega has score of 5 wins and 10 losses while FMP remained at 4 wins. The next match for Mega Leks will be on Friday 30th of December from 17:00, in Podgorica against Buducnost VOLI.
Dejan Milojevic started the match with the following five: Novak, Jaramaz, Cancar, Spasojevic and Kaba. At the beginning of the match was seen equal game where after threes of Novak and Mushidi Mega arrived at 14:11. FMP returns with mini series for 18:20 after the first quarter.
FMP comes to plus 6 which was followed by a response Mege with two three pointers from Mushidi and then Zagorac scores after offensive rebounds for 28:27. Kaba was good under the basket in a couple of situations, then Jaramaz and Novak hit three. Half time ended with layup of Simeunović to another rim for 44:39.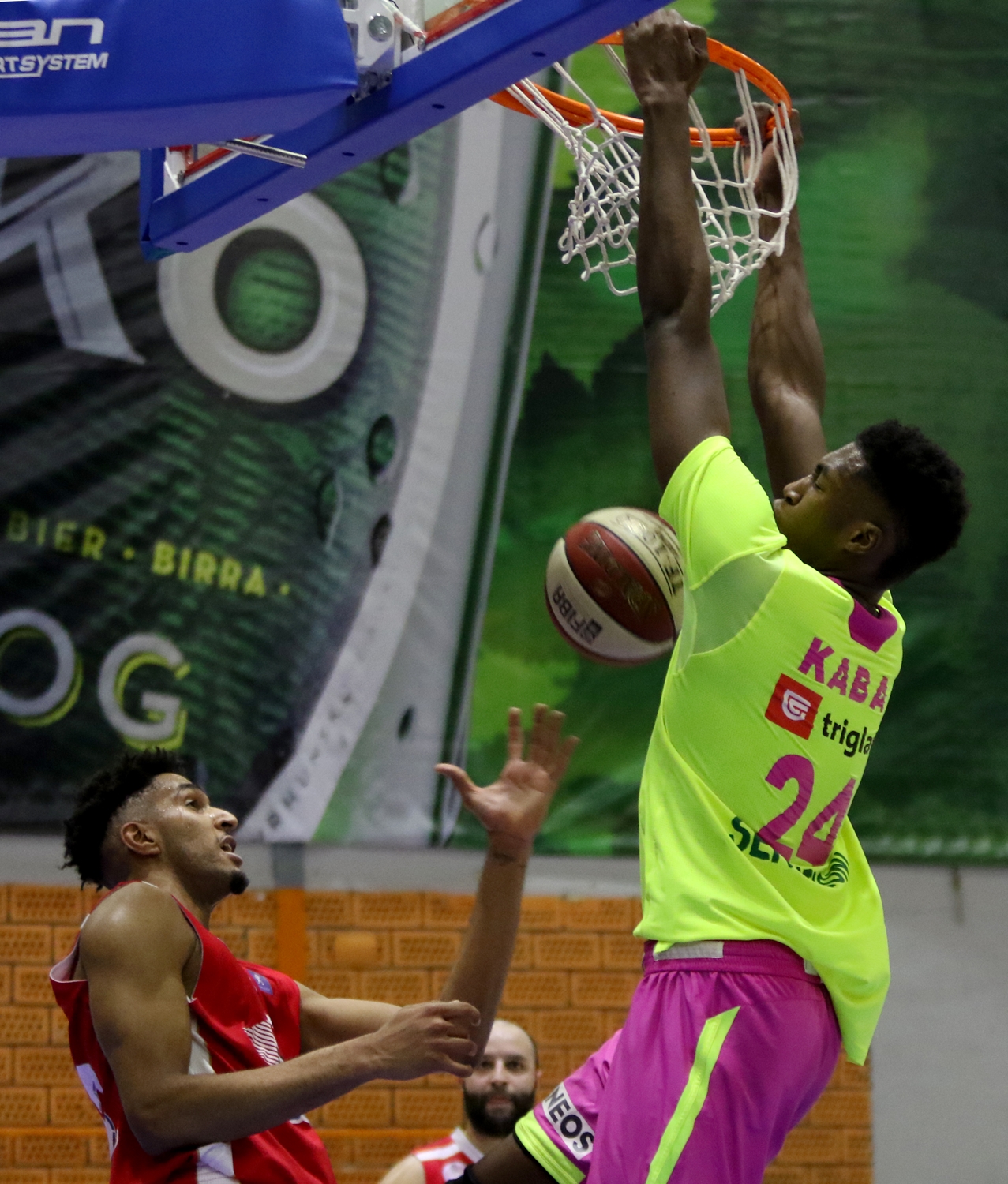 It seemed that Mega resolved match in the third quarter after they came to plus 12 in mid-period. After points on boths sides, FMP at the finish reduced to 7 points difference, 60:53.
A great defense og Megea and series 10:0 made plus 17 in 34th minute, 70:53. This was followed by a large fall in defense while in the attack all came down to a lot of tough shots and missed free throws. In a thrilling finish, Lazarevic at 74:72 made turnover and then Mushid with free throws brings victory.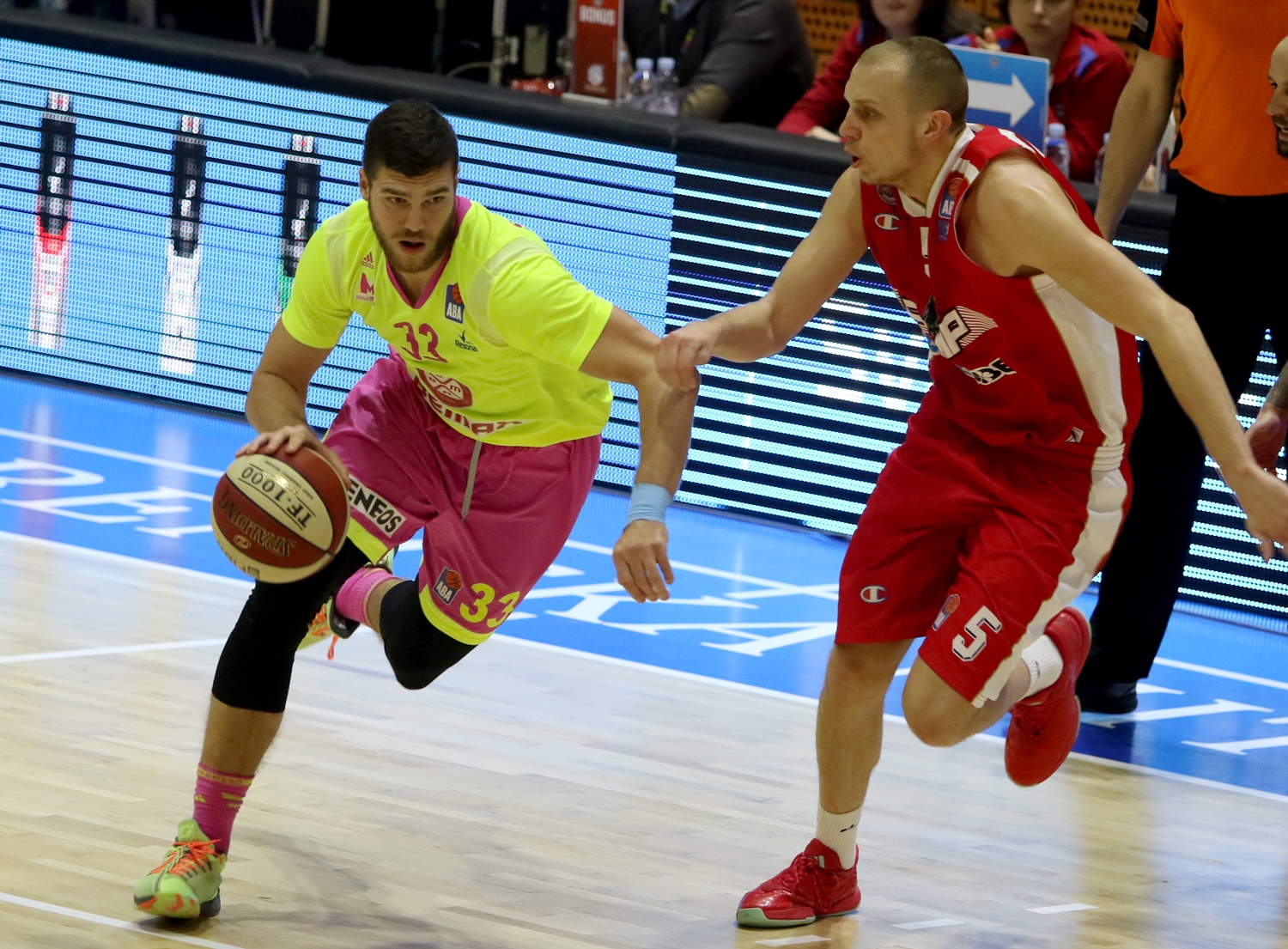 Mega Leks: Mushidi 16, Djokovic, Jaramaz 16 (5 assists), Spasojevic 2, Milisavljevic, Glogovac, Kaba 12 (11 rebounds), Zagorac 5 (5 rebounds), Cancar 7 (5 rebounds), Simeunovic 4, Novak 12 (8 rebounds, 5 assists), Marelja 2 (6 rebounds).
FMP: Radanov, Covic 13, Davidovac 16, Apic 8, Lazarević 4, Bursac, Seslija, Kutlesic 2, Zizic 7, Ljubicic 8, Kaplanovic, Bolden 14.
Photo: Mega Leks/Ivica Veselinov