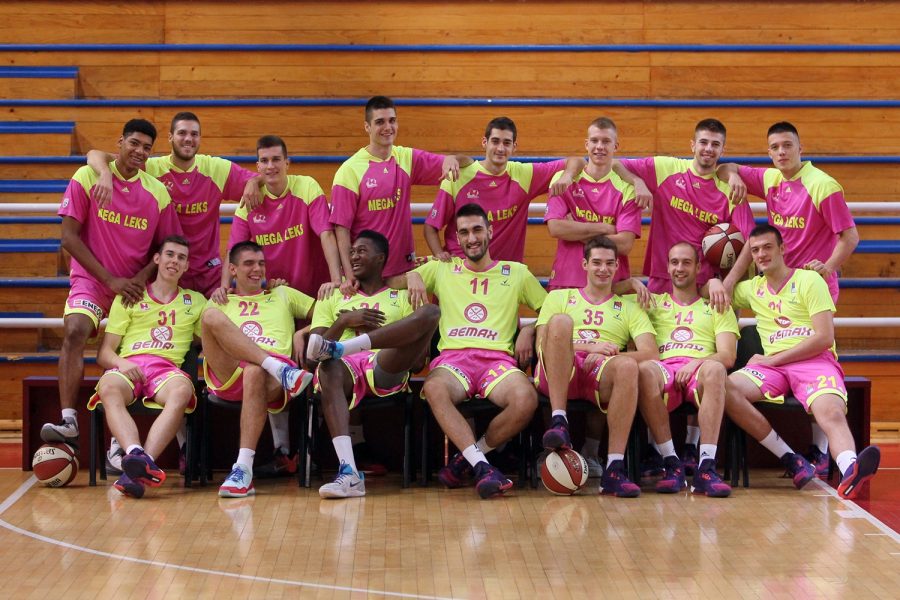 ON MONDAY TRADITIONAL MEGA'S NEW YEAR GAME
On Monday 26th of December from 18:00 in the Hall "KK Dynamic BG" at Dunavska 62, in Belgrade, there will be a traditional New Year's game of Mega Leks. Exhibition between the "Pink" and "Yellow" team will be opportunity to everyone to briefly relax and have fun under the hoop.
In addition to players of Mega Leks, game will play members of the coaching staff, administration, sponsors and friends of the club, all of which guarantees a fun match. At half-time will be held competition in shooting threes, where the title will defend Dejan Milojevic with his son Nikola.
On the same occasion Mega Leks will promote the club calendar for 2017, a certain number of copies will be gift for spectators
The entrance to this nice basketball socializing is free, and it will be a great occasion to have fun and relax, along with some of the former, current and future basketball aces.
Photo: Ivica Veselinov / Mega Leks