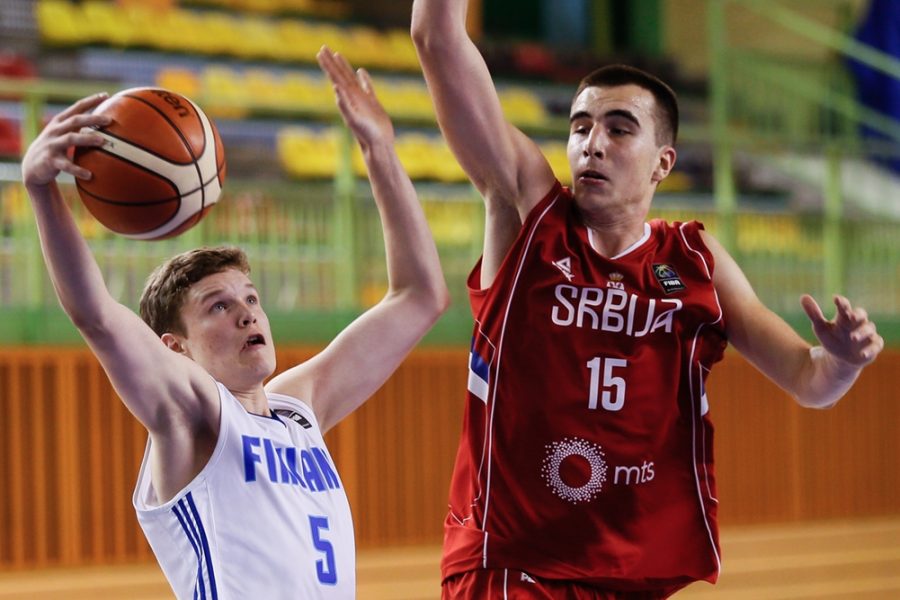 PARTIAL SUCCESS OF SERBIA U16 AT THE START OF EC, PECARSKI EXCELLENT
Serbia U16 has started with partial success the European Championship for players under 16 years of age which is being held in Radom in Poland but each match marked Marko Pecarski.
In the first round Serbia beat Estonia with 77:62 mainly due to the convincing second quarter (27:7). Marko Pecarski is in this match recorded 26 points and 12 rebounds (PIR 26), while Bogdan Nedeljkovic had 2 points.
In the second round Serbia was defeated by Finland with 70:61. The two most prominent players were Pecarski with 27 points, 16 rebounds (PIR 30) and Bogdan Nedeljkovic with 10 points and 5 rebounds.
The next match Serbia plays from 16:15 on Monday 15th of August against Greece.
Photo: fiba.com