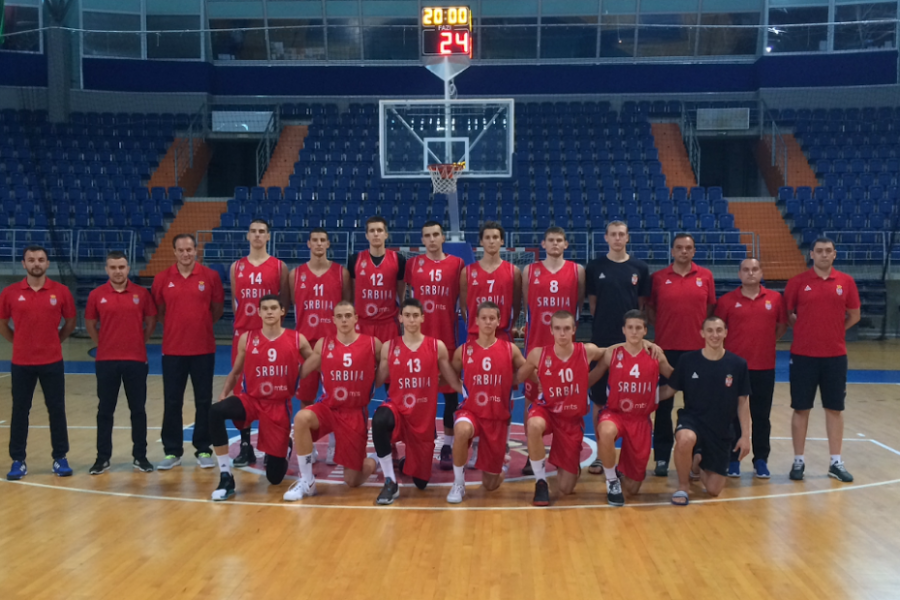 PECARSKI AND NEDELJKOVIC TRAVELED WITH SERBIA U16 TO EUROPEAN CHAMPIONSHIP
Cadets of Mega Leks Marko Pecarski and Bogdan Nedeljkovic traveled with Serbia U16 to the European Championship for players under 16 years which will be held from August 12th to 20th in Radom, Poland. Serbia is in Group D with Estonia, Finland and Greece.
Pecarski i Nedeljkovic this season with cadets of Mega were champions of Serbia while in junior competition were third with the placement to the final tournament of junior Euroleague in Berlin. In Triglav Cadets league Pecarski was great since he averaged 22.7 points, 17.9 rebounds for an average PIR 33.2 while Nedeljkovic had 6.4 points and 4.7 rebounds per game. Pecarski was also great in junior competition where he averaged 16 points, 10.1 rebounds with an average PIR 23.4.
The first match at the European Championships cadets of Serbia will play on Friday 12th of August from 16:15 against Estonia.
Photo: kss.rs