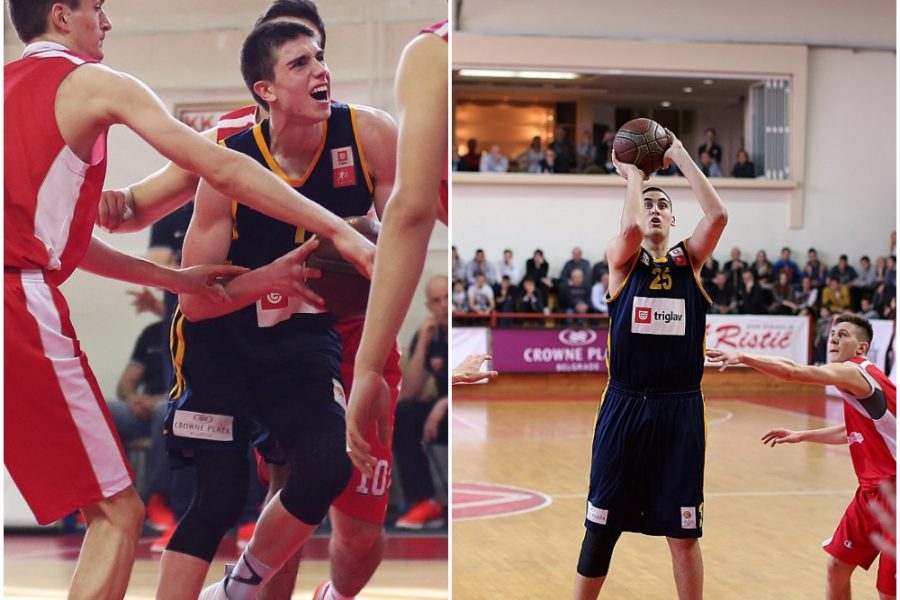 MISKOVIC AND BITADZE ON "BASKETBALL WITHOUT BORDERS"
Players of Mega Leks Nikola Miskovic and Goga Bitadze are selected to participate in a prestigious international camp "Basketball without Borders" which will be held from 7th to 10th of September in Helsinki, Finland. At the European edition of the camp will be attend the most talented players from all over Europe who were born in 1999 and later. Since the establishment of the camp in 2001, it has passed through more than 2,500 participants from 130 countries.
Tandem of Mega Leksa this season with the cadet team won the championship of Serbia with great games since the Miskovic averaged 17.3 points, 7.9 rebounds and 2.2 steals with an average PIR 18, while Bitadze on average had 10.1 points, 10.1 rebounds, 1.5 block on average index of 14.4.
Miskovic and Bitadze with Mega in junior competition were third in Serbia with the placement to the final tournament of junior Euroleague in Berlin.
Photo: Mega Leks / Ivica Veselinov