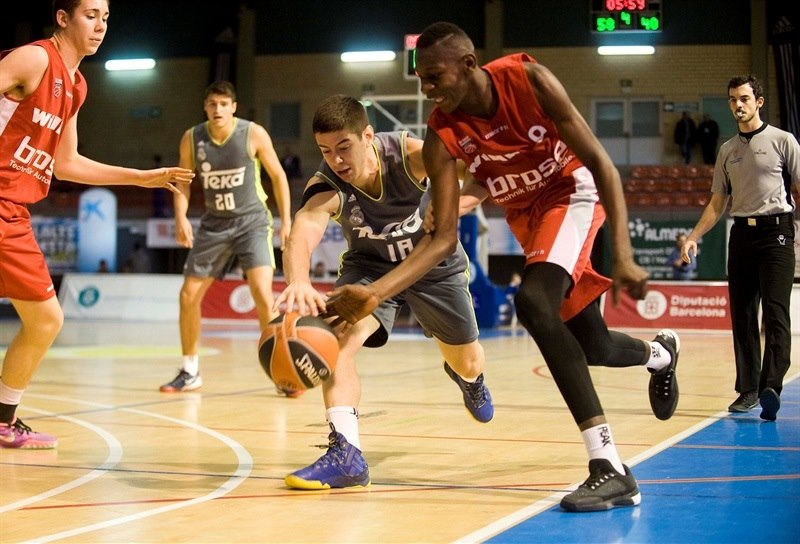 JOVICIC FROM REAL MADRID TO MEGA LEKS
Besides Bojan Nesic who arrived from Zaragoza, new member of the Mega Leksa Mihailo Jovicic who has spent the past two years at Real Madrid.
Mihailo Jovicic was born on January 24, 1999 in Kragujevac, he is 188 centimeters tall and plays in positions one and two. After winning the Pioneers Championship of Serbia in 2014 with BC Foka Radnicki from Kragujevac, where at the final tournament averaged 25.6 points, 6.8 rebounds, 5 assists and 2 steals, he went to Real Madrid.
In Madrid, he spent two years playing for the junior team and last season for Real Madrid B team in the fourth rank of the competition in Spain, where in 8.5 minutes in the game averaged 2.1 points. He also played for Real Madrid in the Final Tournament of Junior Euroleague in Berlin.
Welcome Mihailo!
Photo: AdidasNGT / Paco Largo