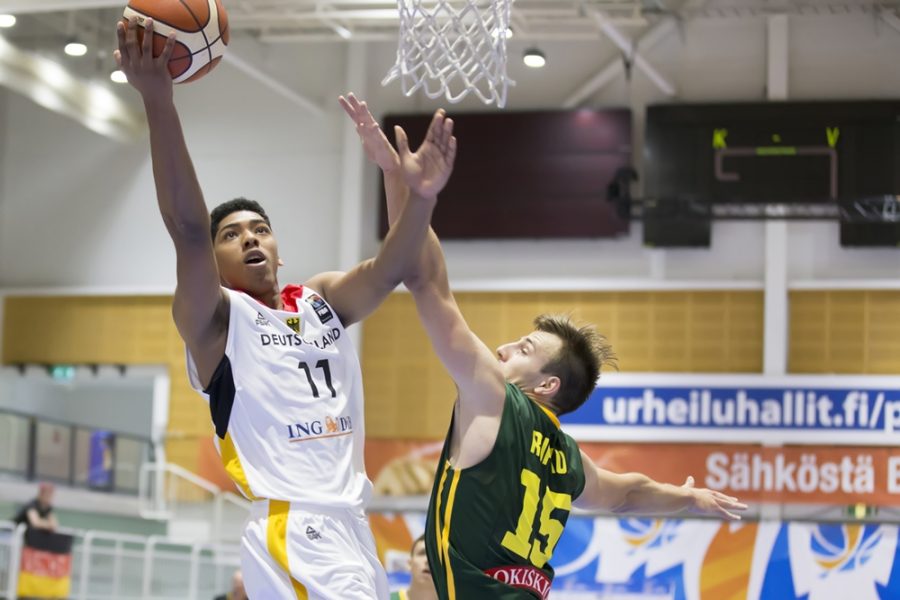 MUSHIDI WITH GERMANY IN SEMIFINALS, CANCAR GOOD AGAIN
Mega Leks player Kostja Mushidi continues to fight for a medal with Germany at the European Championship for players under 20 years in Finland since in the quarterfinals they were better than Ukraine with 64:52. Mushidi ended the match with 3 points and 4 rebounds. Germany in the semi-final will meet with Spain.
Serbia played placement match and won against France with 88:65. Radovan Djokovic for 16 minutes had 6 points and 6 assists with 4 steals, while Stefan Simic had 6 points and 2 rebounds. In the battle for the placement from 9th to 12th place Serbia will play against Slovenia, who was convincing against Finland with 81:47 with 18 points and 11 rebounds of Vlatko Cancar.
Photo: fiba.com