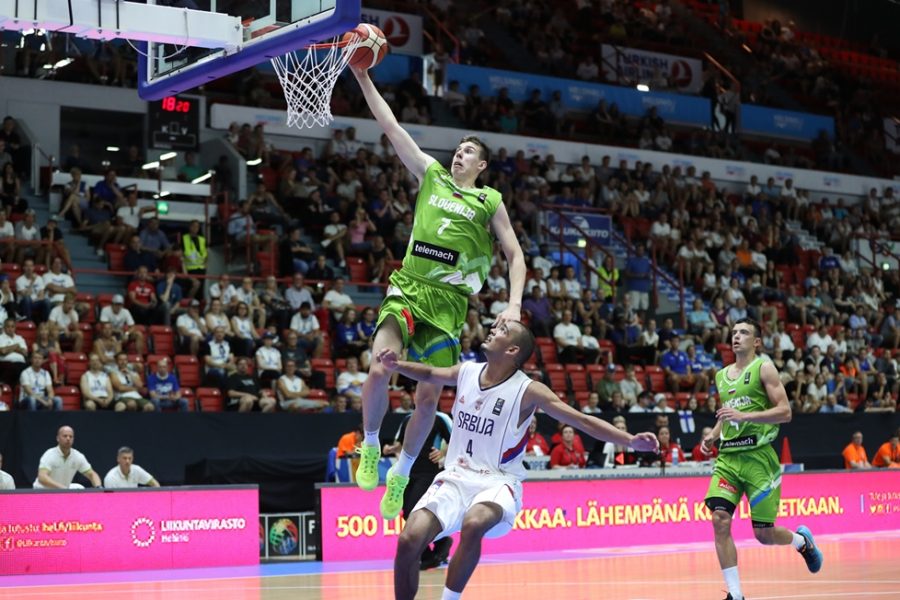 MUSHIDI ON SUNDAY FOR BRONZE, CANCAR BRILLIANT AGAINST SERBIA
Kostja Mushide will with U20 German national team fight for the bronze medal at the European Championship for players under 20 years in Finland as the better in the semifinals was Spain with 61:52. Mushidi had 6 points and 4 rebounds and Sunday will fight against Turkey for third place.
In the match for the placement from 9th to 12th place better than Serbia were Slovenia after overtime with 89:77 as a key player for the Slovenians was Vlatko Cancar with 24 points, 6 rebounds, 6 assists and 4 steals for the 35 PIR. Cancar was particularly brilliant in overtime where he tied 9 points and practically decided the winner. For Serbia, Radovan Djokovic scored 8 points, while Stefan Simic had no points for 4 minutes in the play.
On Sunday, Serbia will play game for 11th place against Israel while the Slovenians will fight for 9th place against Sweden.
Photo: fiba.com