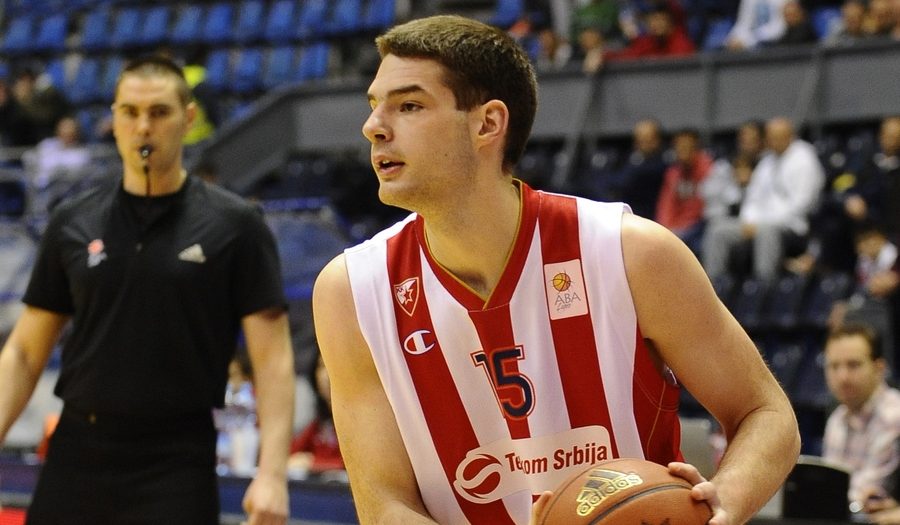 TEJIC NEXT TWO YEARS IN MEGA LEKS!
Power forward Marko Tejić will spend the next two years in Mega Lksx. Tejić spentprevious three years in Crvena zvezda, while in the Serbian Super League in the previous season played for FMP.
Marko Tejić was born August 4th, 1995 in Uzice, he is 210 centimeters tall and played the power forward position. With Crvena zvezda has won two ABA titles, a championship of Serbia and Radivoj two Korac Cup. With a Serbia U20 national team won gold last year in Lignano in Italy together with Rade Zagorac and Ognjen Jaramaz while in 2014 he won a bronze medal in Greece.
Marko Tejić is very pleased with the opportunity that offers Mega Leks:
"Thanks to Crvena zvezda and FMP in the trust, but also the opportunity that we give this loan to continue my progress and to the left and minutes on the court to fully develop my potential and show what I can. Thanks to all the coaches I've worked with , and with whom I spent a lot of time developing as a basketball player: coach Dejan Radonjic and the coaching staff KK Crvena zvezda, coach Slobodan Clipa and his assistants. At the same time, thanks to the Mega Leks team that believes in me and gives me the opportunity through strong matches and temptation in the ABA league, FIBA Basketball Champions League and domestic league and cup, to show what I can.In the first place, I expect strong training and good work with a coach Milojevic, the team is very high quality, and I expect to get through strength training and matches  to impose in Sremska Mitrovica, and thus realize my great desire – to return to Crvena zvezda",
said Tejic.
Welcome Marko!
Photo: Press MN