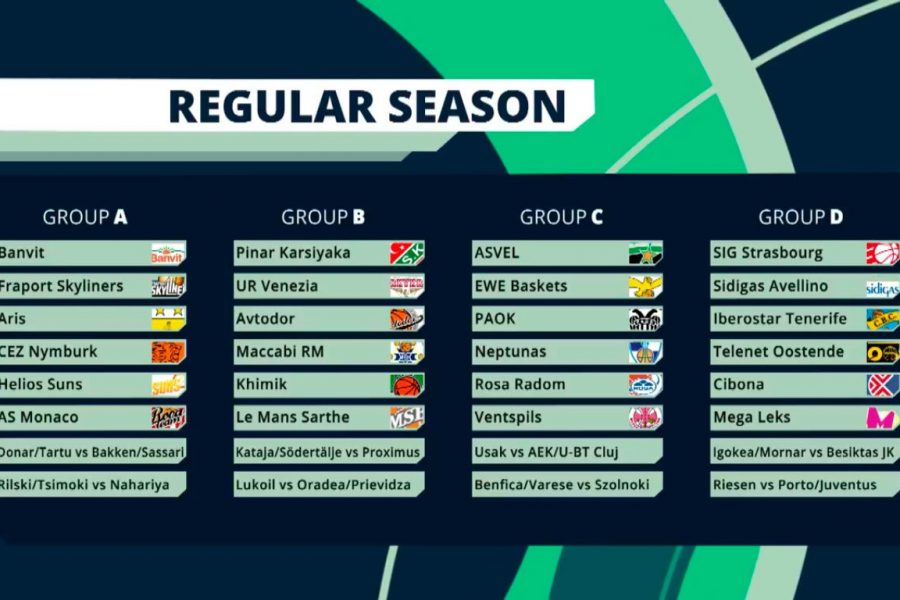 STRONG GROUP FOR MEGA LEKS IN BASKETBALL CHAMPIONS LEAGUE
Mega Leks will in premiere edition of the FIBA Basketball Champions League play in group D with the teams of Strasbourg (France), Avellino (Italy), Tenerife (Spain), Oostende (Belgium) and Cibona (Croatia), while the remaining two places in the group to fill the winners of duels Besiktas – Igokea/Mornar and Ludwigsburg – Juventus/Porto.
The draw in Munich was broadcasted live on the official Youtube channel of Basketball Champions League as well as through Facebook page of Mega Leks.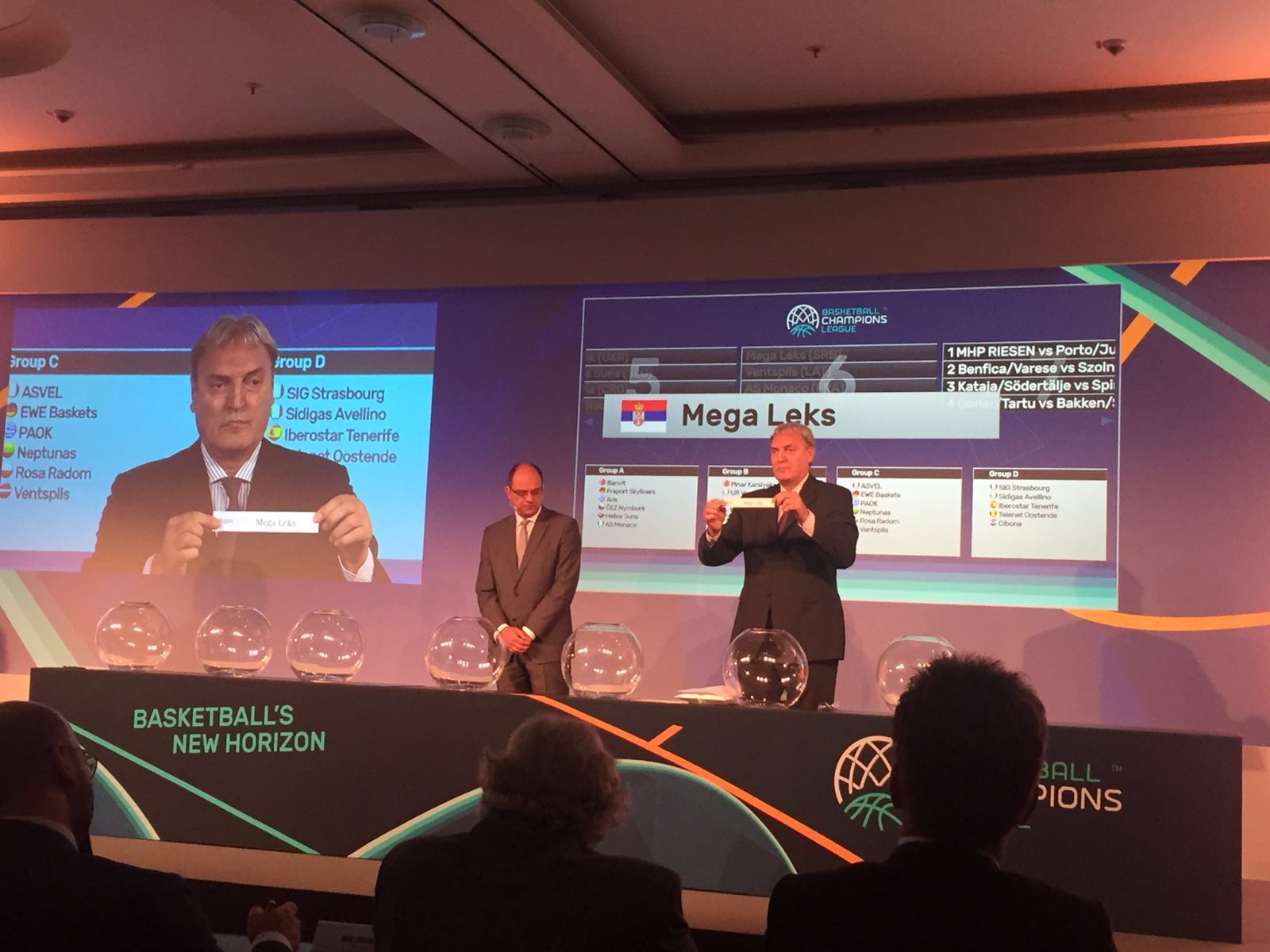 The representative of Mega Leks at draw in Munich was General Manager Goran Cakic who expressed his satisfaction with the participation of the club in the first season of the Basketball Champions League:
"We are pleased to be a part of a new project from whom much is expected and in which is invested a lot indicating the prize money and the fact that it will participate in champions of 17 countries. This is the first time we play European competition, it is a great test but also a new step for the club and our young players because we will play a large number of games. We have a very quality and interesting group, which brings a lot of strong games that will mean a lot to our young team. As before in all competitions in which we participatedm in every game we're going for a win. We expect that our participation and games will contribute to the quality of new FIBA Basketball Champions League and to use experience to raise our club to the next level",
said Cakic
The competition starts in groups on 18th of October and Mega Leks will play at home in the first round on 19th of October against Avellino.
Schedule:
Round 1, 19/10/2016: Mega Leks – Avellino
Round 2, 26/10/2016: Mega Leks – Cibona
Round 3, 02/11/2016: winner of duel Igokea/Mornar-Besiktas –  Mega Leks
Round 4, 09/11/2016: Mega Leks – winner of duel Ludvigsburt-Porto/Juventus
Round 5, 16/11/2016: Strasbourg – Mega Leks
Round 6, 23/11/2016: Mega Leks – Oostende
Round 7, 30/11/2016: Tenerife – Mega Leks
Round 8, 07/12/2016: Avellino – Mega Leks
Round 9, 14/12/2016: Cibona – Mega Leks
Round 10, 21/12/2016: Mega Leks – winner of duel Igokea/Mornar-Besiktas
Round 11, 04/01/2017: winner of duel Ludvigsburt-Porto/Juventus –  Mega Leks
Round 12, 11/01/2017: Mega Leks – Strasbourg
Round 13, 18/01/2017: Oostende – Mega Leks
Round 14, 25/01/2017: Mega Leks – Tenerife