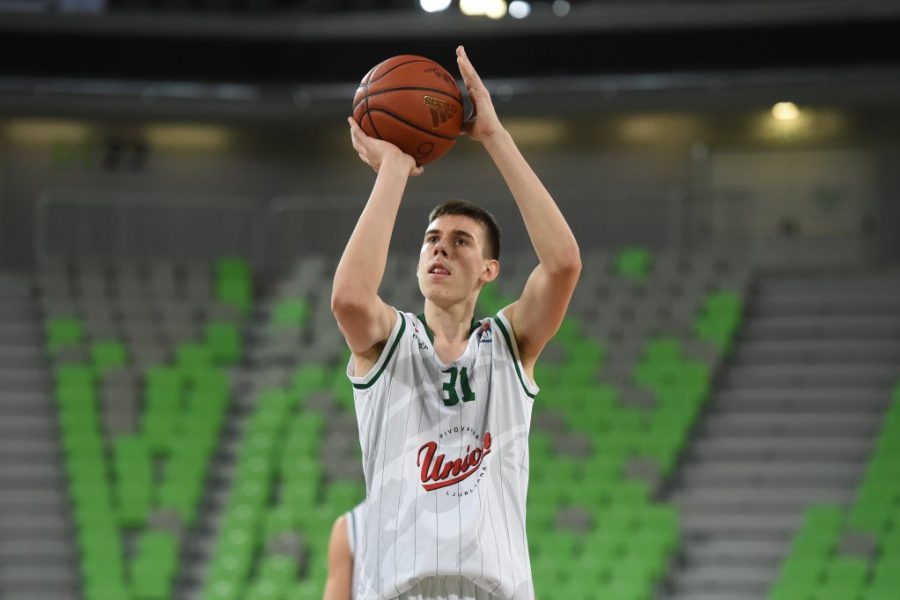 MEGA REINFORCEMENT FROM SLOVENIA
Mega Leks does not stop with reinforcements for next season. In the past two days in the club arrived four players. New member of Mega has become one of the most talented players from Slovenia Vlatko Cancar. A member of the younger national teams selections of Slovenia in Mega Leks comes from Union Olimpija and plays on forward position.
Vlatko Čančar was born on 10th of April 1997 in Koper in Slovenia and is 203 centimeters tall. He began his career in local club Kos, and before Olimpija played yet for KK Skofja Loka. In the previous season he played for Union Olimpija in 17 matches in ABA league and Eurocup.
He was a member of the Slovenia U20 at the European Championship for players under 20 years of which was held last year in Lignano, Italy, on average, has recorded 7.3 points and 6.4 rebounds.
Photo: Anze Petkovsek