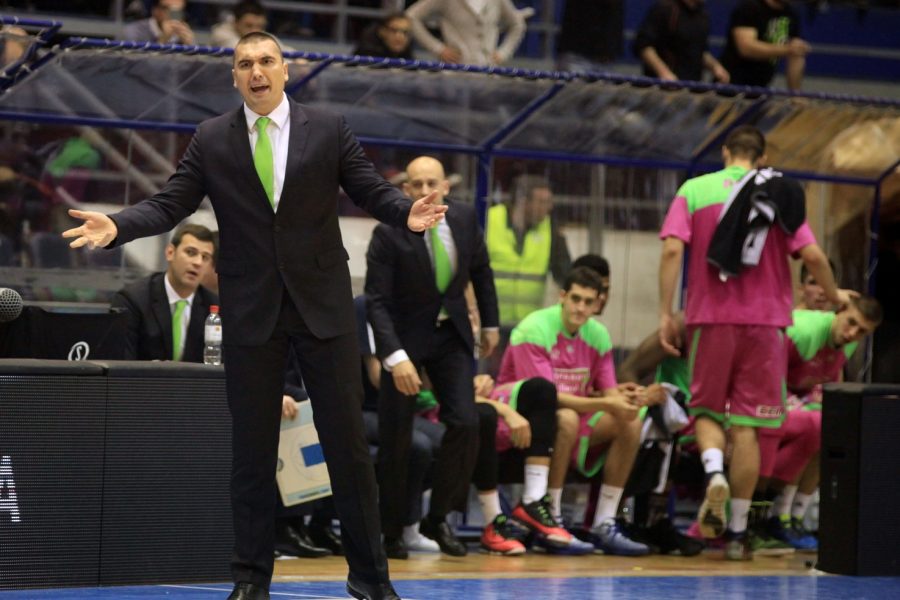 MILOJEVIC: "WE WILL GIVE OUR BEST TO MEET AGAIN IN THE FINALS"
With defeat by Partizan in the fifth round of Super League of Serbia, Mega Leks lost his chance to win the first place before the playoffs. Injuries were again significantly disrupted  young team of Mega since in the end of the first half Ivanovic and Luwawu left the parquet and did not return to the game. Coach of Mega Leks Dejan Milojevic said after the match:
"I congratulate Partizan on deserved to win. They just both times were better and deserved to come to triumph. They are currently in better shape than we are. We have a lot of problems, in this game we had two players injured, Luwawu and Ivanovic. Holster with too injuries, we can not train well, and this is reflected in the game. We will try as much as we can to raise the form for duels with Red Star. I do not know at this point what kind of degree of injury it is and if two of them will be able to play. These are two players from the first lineup, but throughout the season we have a good deal with problems with injuries and I do not see why we would not do it now. I wish to Partizan all the best and we will do our best to meet with them again finals",
stated Milojevic.
Powerful center Nikola Jankovic also congratulated Partizan to win and winning first place in the group and then added:
"They had more energy than us, especially in the first half when we allowed them plenty of counter-attack, from which they have gained self-confidence. We tried to come back in the second half but Partizan is a serious team and we were not allowed us to return as already happened this season at their own ground. We are left to conclude this part of the league and to be ready for the playoffs".
Photo: Ivica Veselinov / Mega Leks