MEGA'S TANDEM ON SERBIAN NATIONAL TEAM LIST
Serbian National team coach Aleksandar Djordjevic announced expanded list of 24 players who will be in competition for participation at the Olympic qualifying tournament that will be held from 4th to 9th July in Belgrade, and on it there are two players of Mega Leks, captain Rade Zagorac and Ognjen Jaramaz. The first gathering of the team is scheduled for June 15th at the hotel "Crowne Plaza", and until then will be reduced to the original list of 16 names who will start preparations of the national team of Serbia.
For Rade Zagorac this is the second time he is invited to a national team of Serbia as he was on the preliminary list for the EuroBasket last year, while for Jaramaz this is the first call for A team. Tandem of Mega with Serbia U20 national team last year won a gold medal at the European Championship for players under 20 years. In addition, Zagorac and Jaramaz already have one trophy this season with the Mega Leks, Radivoj Korac Cup while in the ABA league they reached the finals.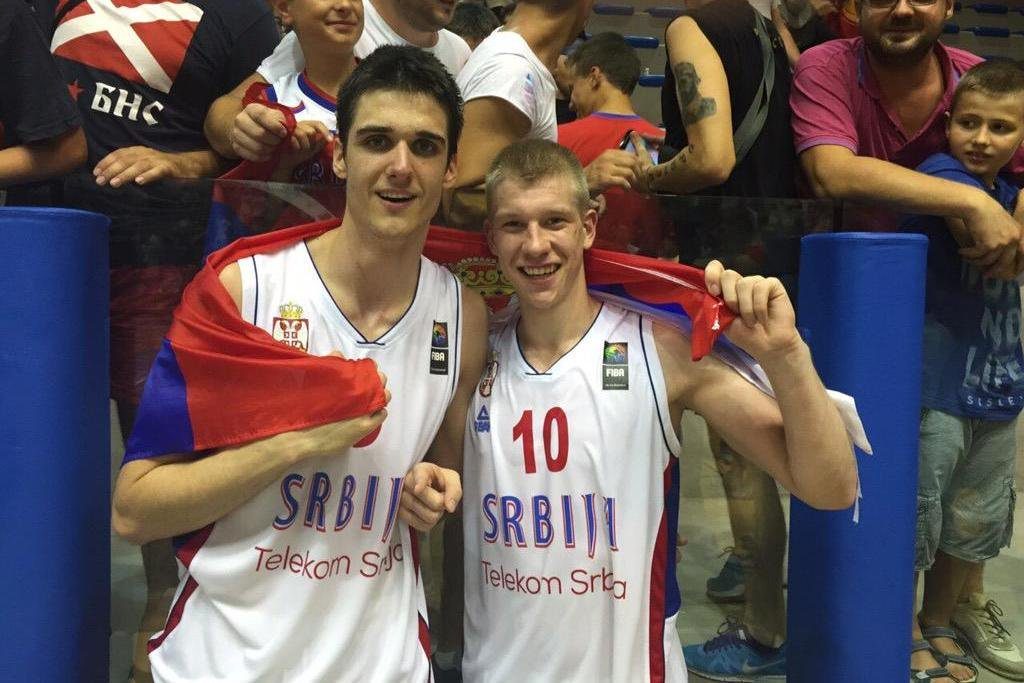 In ABA league Zagorac missed a large part of the season due to fracture of the arm in the 1st round of the regional competition and had an average of 13.1 points with 5.9 rebounds and 2.4 assists per game. In the Super League he averaged 15 points per game (71% for two and 50% for three points) with 5.3 rebounds, 3 assists and 2.8 steals per game.
Ognjen Jaramaz in the ABA league average was 11.5 points, 2.7 assists and 2.1 steals per game. Jaramaz also this season suffered a tough injury after he suffered a fracture of the lower leg in the last round of the league part of the regional competition, which is why he is still recovering.
Congratulations to Zagor and Jerry.