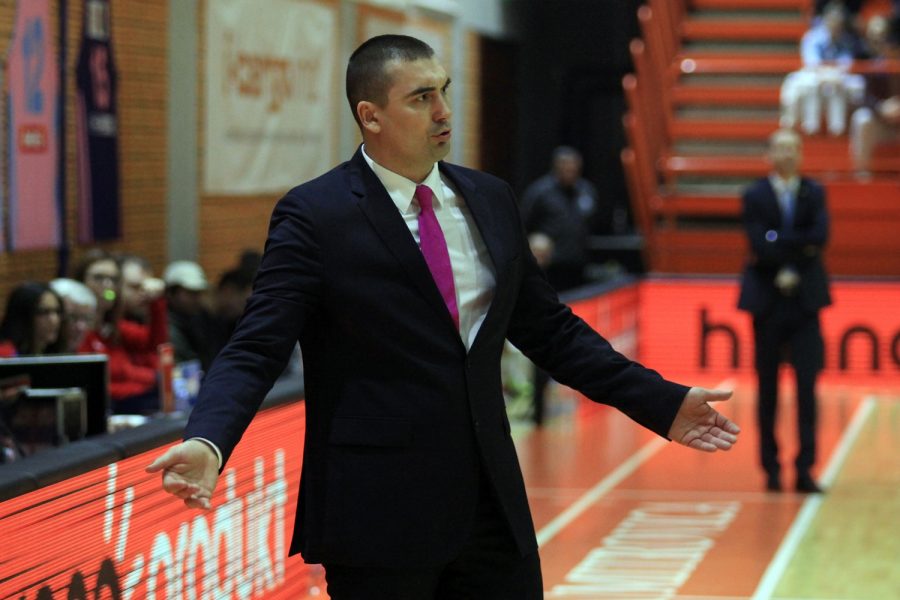 MILOJEVIC: "COMMITMENT OF MY PLAYERS IS FOR PRAISE"
Mega Leks played a great game throughout the match and came to a convincing victory in Nis against Konstantin and apart from the result, particularly for the praise is commitment of players in the moments when Mega had big advantage.
The team captain Rade Zagorac was pleased with the game of Mega in Nis:
"This is our second win in a row. I think we played a pretty good game and we ready welcome the match with Partizan, which will be decisive for the top spot in the group"
Zagorac said.
Coach of Mega Leks Dejan Milojevic was pleased with the effort of his players:

"I am pleased with the victory. I congratulate my colleague Cvetkovic on games this season, they have shown that they can surprise many, especially at home. They played a great match in the last round against Partizan. In this game we have shown quality play and in moments when we had 20,30 points advantage, commitment and effort of my players is for each respect. Konstantin fought but the difference in quality with such a desire, came to the fore and led to this result. We are getting ready for the match with Partizan and we'll see if we can get to first place in the group. I wish Konstantin all the best in Super League",
said coach of Mega Leks.
Photo: Mega Leks / Ivica Veselinov