MILOJEVIC: "I AM NOT SATISFIED WITH OUR DEFENCE"
Very much weakened by the absence of even five regulars, Mega Leks team failed to make a surprise in the first leg of the final series of the playoffs of the ABA league. By far the youngest team regional competition vehemently struggled favored Crvena zvezda, participants of TOP 8 Euroleague, and the opportunity for new demonstration will have more on Saturday.
The most efficient in Mega was Nikola Ivanovic, who had a string of as many as 25 points, but at the press conference after the match glossy playmaker said:
"The first match of the final series was quite specific to us after a long break. We did not play, especially in defense, as we have done throughout the season. Crvena zvezda used that good, had a good passes and open shots and eventually deservedly won . However, there is not much time for grieving. We will analyze , but already on Saturday we have to play on the top level if we want to get to victory",
stated Ivanovic.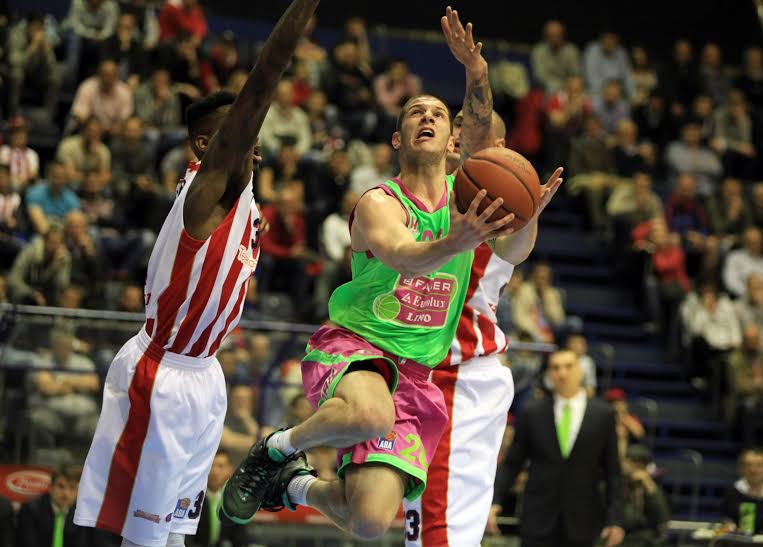 The reasons for the defeat in the first match of Mega Leks coach Dejan Milojevic primarily found in the loose in defense of his team:
"Congratulations to the Crvena zvezda on deserved victory. This time we did not play well enough to beat Zvezda at their court. The defense was pretty bad, we received 95 points because we were not aggressive enough. Players were, due to the fact that we have significantly shortened the rotation, a little saved themselves in the defense and it resulted in such a poor game on the defensive, and that is absolutely not the way to win against Zvezda. Whoever is in the field must give his best, to be as aggressive, to play the way we played almost the entire season that has brought us this final and the Cup which we won. We must analyze mistakes and to try to win in the second game and go back to Mitrovica with the score 1:1",
said Milojevic.
For journalistic statement that Mega though weakened, managed to repeatedly return to the game and play egal final, Milojevic added:
"Two, three shot have ruled that Zvezda managed to hit, but I'm not satisfied with this game and the defense we played. We did not come here to lose as little as possible, 7 or 27 difference to me is the same. This is playoffs, the result is 1:0, victory only count, only victory will be remembered, and the difference is not important. We have shown that in this roster we can play an open game, and I'm sorry that weaker defense we played we didn't brought Zvezda in worse situation than was the case. The attack we went, but I do not like to play my team depends on the attack more than defense. We have to attack back after Zvezda's series and leading by 9, 10 points difference, but we didn't responded well in defense and that's the problem. We have to change that if we want to win in the second game, and we really want that",
stated Milojevic.
When asked if there is a chance that Timothe Luwawu play in the second game of the final series, Milojevic said:
"How today looked, it is difficult to he will play. The game is already for two days, I do not believe that he will recover in such a short time. He tried to run around, but still feels pain. When he is ready – he will play",
concluded Milojevic.
Photo: Ivica Veselinov / Mega Leks