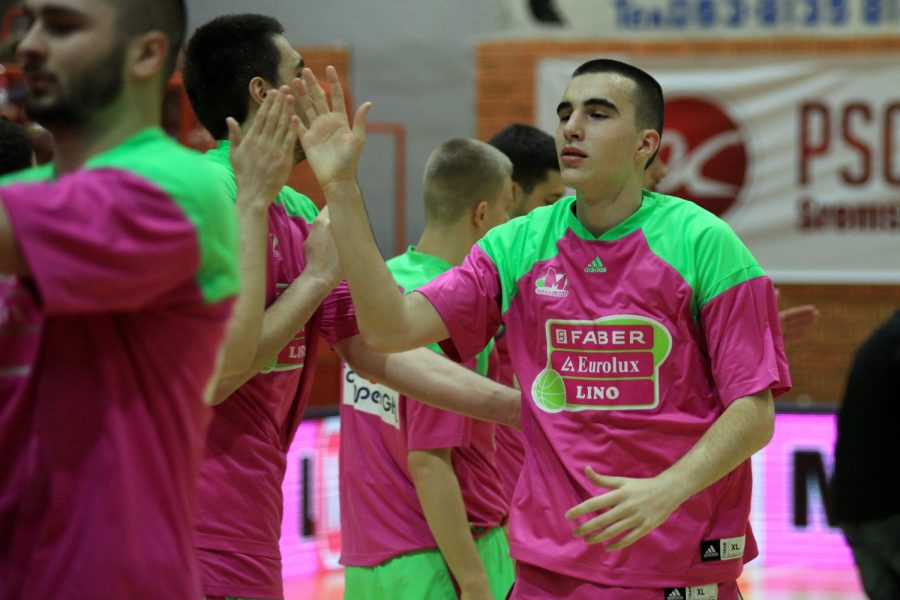 PECARSKI: "JORDAN BRAND CLASSIC – VALUABLE EXPERIENCE"
Young basketball player of Mega Leks Marko Pecarski returned from New York where he participated in the "Jordan Brand Classic" camp. Pecarski played at the "International match" in "Barclays Center" in Brooklyn, where his team won with 85:73 with a young player Mege scored 8 points (4/5 for 2 points) and grabbed 4 rebounds in 16 minutes of play.
Pecarski returned from New York with very positive impressions: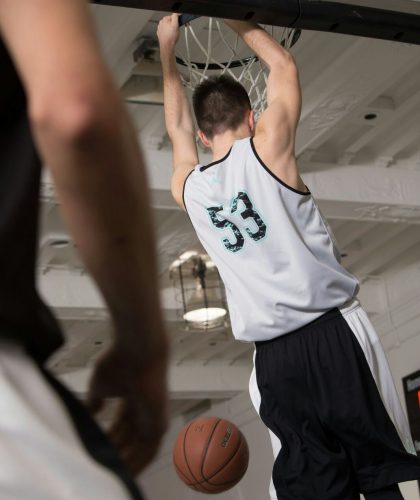 "I am delighted with the organization during my stay at the camp. We had planned schedule of events throughout the day and we could at least partly to feel what it looks like for real NBA players. After the first meeting and get acquainted with our hosts, were followed by training in Jordan hall "Terminal 23″, interviews with coaches and tours with full access at Madison Square Garden, where we get known with a history of Knicks".
Mega's young player had the opportunity to listen to the experience and advices of legendary players in the NBA:
"After one of the training at the beginning of the stay, we had a chance to talk with Ray Allen who told us about his trip to the NBA, how he practiced in our age and in general, of all the challenges that await us" .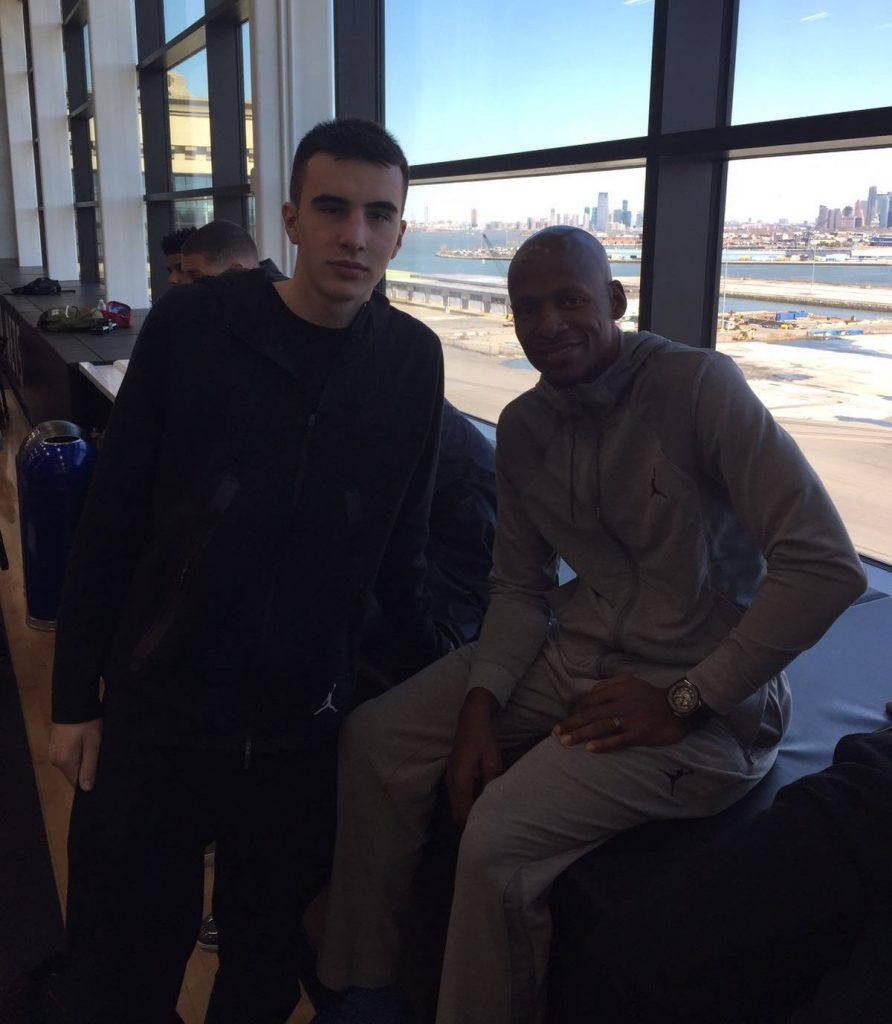 However, the biggest impression on Pecarskog  left a meeting with Michael Jordan:
"After we played international match in Barclays Center, we spoke with Michael Jordan, who told us about his NBA experience and answered questions from players. Meeting with Jordan has he left the biggest impression on me during my stay in New York".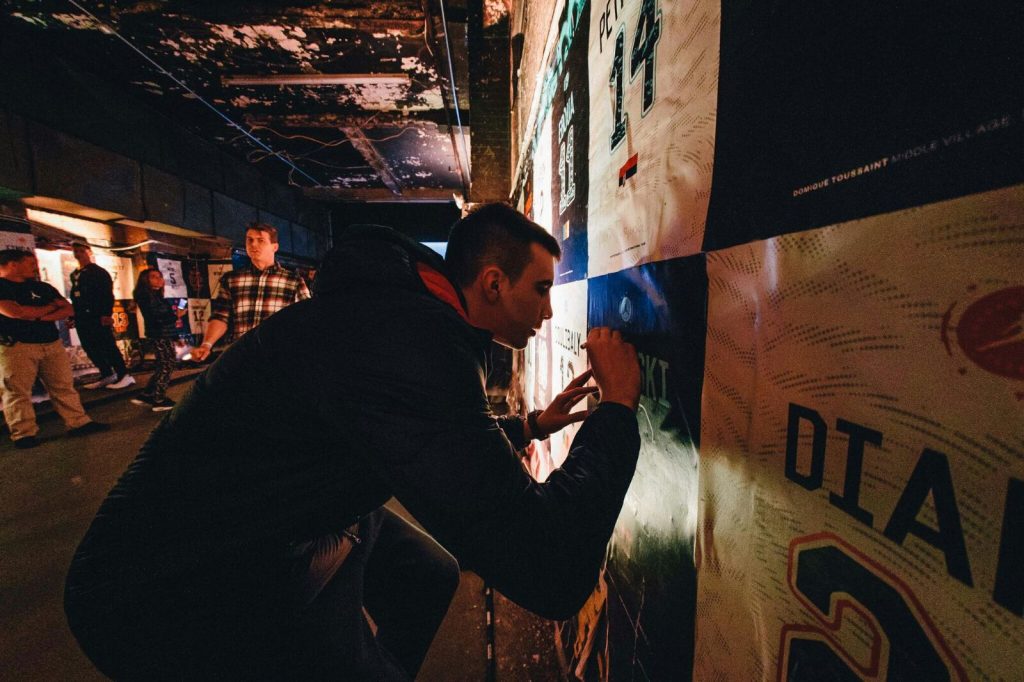 In the end, Pecarski talked about his impressions and experiences that he had brought from New York:
"I am very satisfied with my stay at the Jordan Brand Classic from where I brought valuable experience and where, I believe, in a positive way represented Mega Leks",
finished the young center of Mega.
Photo 1 and 3: Jordan Brand Classic
Photo 2 and cover photo: Mega Leks/Ivica Veselinov