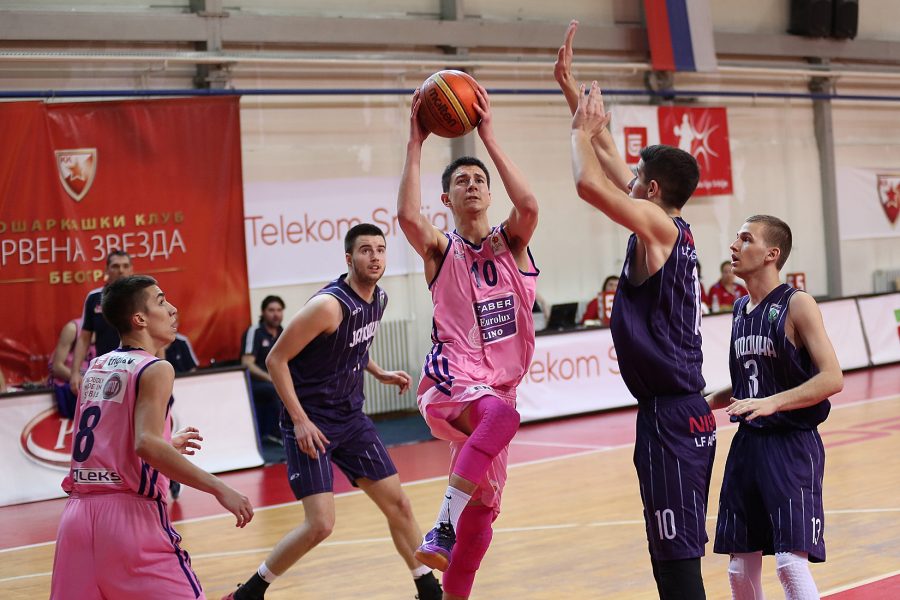 JUNIORS LOST FROM JAGODINA
Juniors  of Mega Leks within the 6th round of Roda Junior Superleague were defeated at home against the team of Jagodina with 74:86 (30:16, 17:24, 12:21, 15:25). Mega ahad a 18-point lead in the second quarter but then followed the fall in the game and is gradually Jagodina managed to lower the difference, and at the beginning of the last quarter, to take the lead, which they didn't lose after.
Best in Mega Leks were Uros Plavsic with 26 points and Novak Music with 17.
Mega is on the third place RODA junior Supeleague with a record of 7 wins and 5 losses. Juniors of Mega will in the next round play away against Crvena zvezda Telekom.
Mega Leks: A. Matić 6, Mišković 11 (6 rebounds), Kovacevic,  Music 17, Vojinovic 5, U. Matic, Pantelic, Raickovic, Nedeljkovic, Virijević 4, Plavsic 26, Bitadze 5 (10 rebounds).
Photo: Mega Leks / Jovan Azdejković