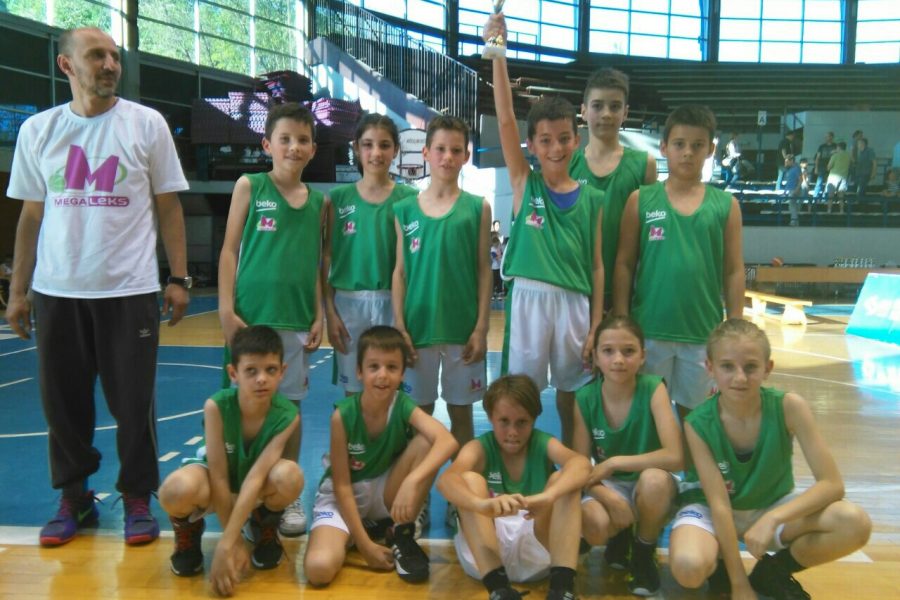 NEW WINS OF MEGA'S MINI BASKET TEAM
School of Basketball "Mega Leks", which brings together 40 boys and girls born in 2006 and later had a successful weekend behind.
On Saturday in an exhibition match recorded two wins, against the Pro Basket (24-20) and against team from Bijeljina Fenix (30:26). On Sunday, they won the tournament in Vrcin where also played teams KK Leo, KK Sfera and KK Vozd.
School of "Mega Leks" compete in NIS Minibasket League, for which was formed a team of nine boys and one girl. Minibasket league rules are as follows: Game 4 x 8 minutes without stopping the clock, play with a ball the size of a 5, hoops have been placed at a height of 2.75 meters.