PIONEERS LOST FROM BORCA IN CADETS LEAGUE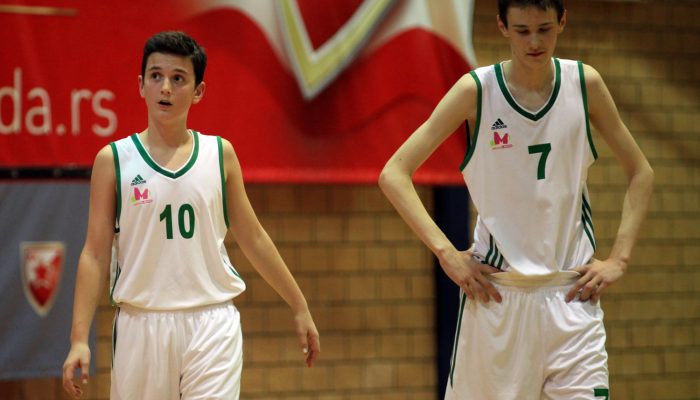 Pioneers of BC Banjica Mega who compete in the II Cadet League of Belgrade lost  away from BC Borca with 79:68.
Banjica Mega is currently in 4th place in the standings with a score of 2-2
BC Banjica Mega: V. Kovacevic, Canak 2, Cirovic 6. Vicentijevic 18, Music 6, Strainovic 1, P. Kovacevic, Langovic 10, Mladjenovic, Draganic 16, Vukic 7. Milosevic 2.
Photo: Ivica Veselinov / Mega Leks