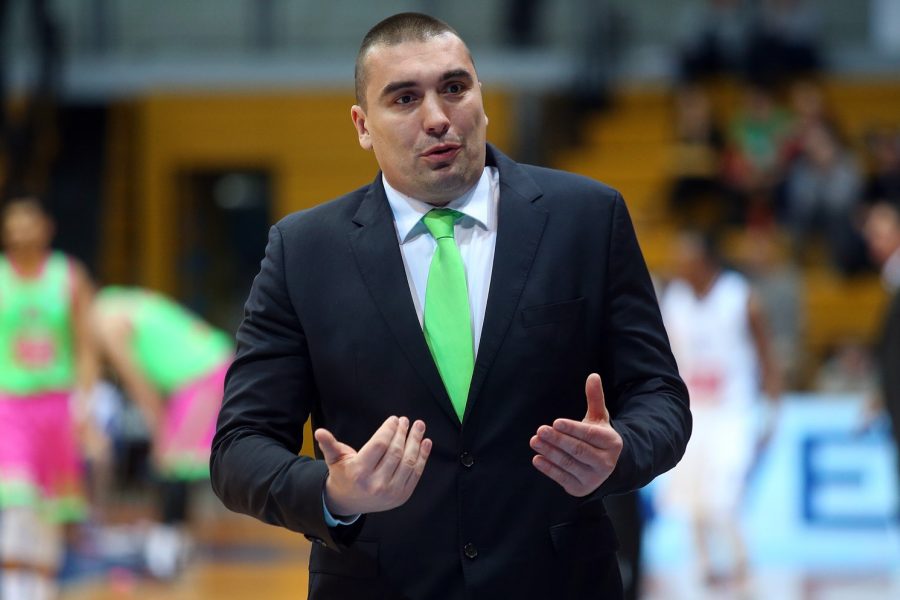 MILOJEVIC: "GOOD DEFENSE IS THE REASON OF OUR VICTORY"
The youngest team regional competition has provided another outstanding game and the match against Cibona was the 16th victory of the season. Players of Dejan Milojevic again played very aggressive in defense, and two triples from Ognjen Jaramaz in the finish of the match, definitely determined the winner.
"I congratulate teammates to win, but Cibona good luck below league," Jaramaz began his speech at the press conference after the match in which against Zagreb's "Wolves" scored 16 points:
"I am pleased with our performance in this game. I think it is another great game behind us, but the most important is that we continue the winning pace. Victory over Cedevita have provided a place in the play-offs and now we play relaxed and it gives results. We play well in attack and defense that characterizes us all season. We are Aggressive all over the field and it has brought us victory tonight. I hope we can continue with good performances and we will provide the best possible position at the end of the league part of the regional competition".
There were many reasons why again coach Dejan Milojevic had to:
"The first victory of Mega in Zagreb. We had two tough matches last year and the season, where we lost one in overtime and another in a very uncertain ending. This time we won, and I think the defense is the reason for our victory. We forced to many mistakes to Cibona. They finished game with 21 turnovers, but at half time they had even 15. For such a good defense, we gave a lot of easy baskets. In the second half we may have been a little too releax, we missed some open shots on Cibona zone, but at the end, Jaramaz has twice been accurate in the rubble for three points and it was snapped the game off. I'm very pleased with how the team reacts after secured play-offs and we must continue to raise our form so that we in the best rhythm greeted the playoffs",
stated Milojevic.
When asked to assess the chances of Mega in the playoffs, Milojevic said:
"We have the slightest chance in the playoffs since there will be three teams better than us. However, again we have a chance. We have the highest possible ambitions. No one in any pre-match does not go to lose and I still believe in victory, against anyone. If we play now with Golden State, I would say to you now that I believe that we can win. I'm just such a man, an optimist, so I believe that in the playoffs we have a chance. Probably we go to Buducnost, which have more quality from us, more experienced team and has the home advantage, but there is always a hope in a sport",
concluded Milojevic.
PHOTO: Cibona / Jurica Galoić / PIXSELL