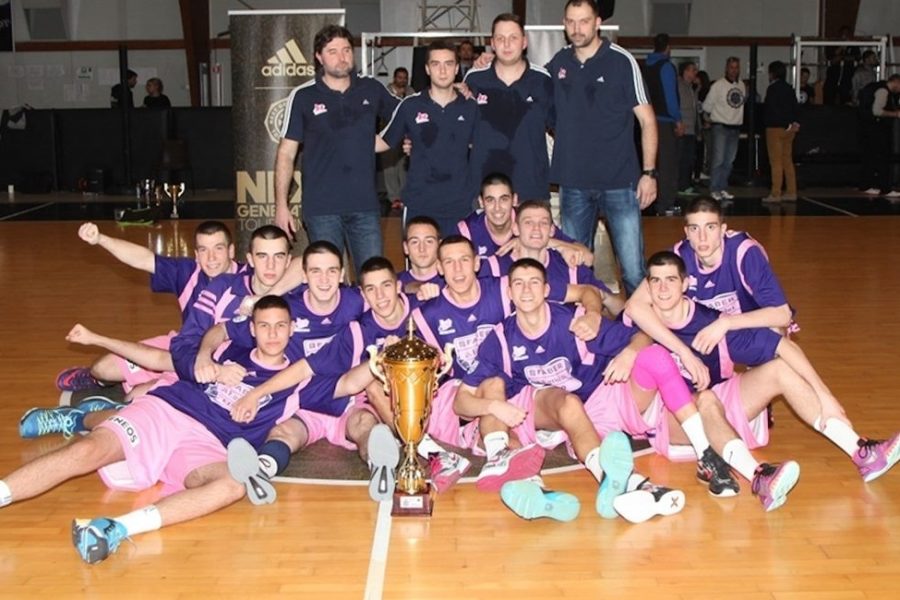 GREAT JUNIORS OF MEGA HAVE CONQUERED ROME, ARANITOVIC MVP!
Juniors of Mega Leks have qualified for the final tournament of the junior Euroleague since at finals of qualification tournament in Rome after a minus of 15 points, defeated local StellaAzzurra with 71:73 (22:17, 15:17, 16:24, 18:15). The final tournament of the junior Euroleague (Euroleague basketball Adidas next generation tournament) will be held from 12th to 15th May 2016. in Berlin.
After a slow start to the game (20:5 for the home team), players Nenad Canak quickly consolidated and by the end of quarters were back in the game. In the middle of the third quarter Mega took the lead and on three minutes left in the game had an advantage of nine points (60:69). StellaAzzurra was able to hit a couple of shots and have cut lead after several missed free throw by Mege but in the end there wasenough concentration to preserve the big win.
The best in the ranks of Mega was Aleksandar Aranitovic with 28 points and 7 rebounds and was followed by Novak Music with 13 points and 8 rebounds, and Marko Pecarski with 12 points.
MVP of the tournament was Aranitovic, who is also a member of the best lineup in Rome. Novak Music has won the "Mario Delle Cave" Best Sportsman award.
Mega Leks A. Matic 4, Miskovic, Music 13 (8 rebounds), Vojinovic 3, U. Matic, Pantelic, Pecarski 12 (5 rebounds), Aranitović 28 (7 rebounds), Nedeljkovic 6, Virijevic, Plavsic 2, Bitadze 5.
Photo: Lello Vitale / adidasngt.com