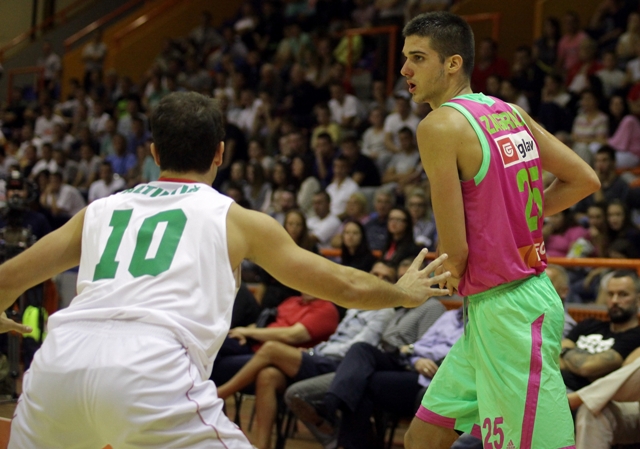 VASA MICIC HOSTED RADE ZAGORAC!
Vasilije Micic, team player of Bayern and former player of Mega Leks, had an unexpected guest in previous days. At his home in Munich, he hosted a great friend and former team mate Rade Zagorac. Captain of Mega Leks traveled to Germany to perform additional medical examinations after the injury he suffered in the first round of ABA league against Crvena zvezda.
"I was on the famous MV clinic in Munich where I conducted additional medical analysis since there were no conditions to perform in Serbia",
begins the story Zagorac and adds:
"The owner and founder of this clinic is a very famous doctor Hans Wilhelm Muller Wollfarth who was for 38 years a doctor of the football club Bayern Munich. He is appreciated not only in Germany but throughout Europe. All analyzes were conducted by the doctor Johan Hana who is a doctor Germany national football team. Unfortunately, additional surveys have found that a violation of a grave nature and that I will be able to pitch in January. I was hoping that the diagnosis be different from the original, that the recovery period will be shorter, but it is what it is. I have to be patient",
explains Zagorac.
The young Serbian national team player who this summer won a gold medal at the European Championships for players under 20 years old in Italy, is delighted with the treatment that has:
"I'm really grateful to Mega Leks that makes all that we could facilitate recovery and that my injury is fully rehabilitated. The trip to Germany was not necessary and did not have to happen, but people from the club wanted to have the best possible treatment and provided medical exams with the world's best doctors. Ahead of me is a long pause and the period of recovery, but I do not worry, I know I'm in good hands".
About socializing with Micic during their stay in Munich Zagorac says:
"Vasa was a real host. I'm very grateful for his hospitality. For everything I needed it I was in the service and this is proof that Mega is one big family. Not only was with me during visits to the doctor, but arrived to show me a city that is really beautiful. I'll try to find an adequate way to thank him",
Zagorac concluded.
Photo: Mega Leks