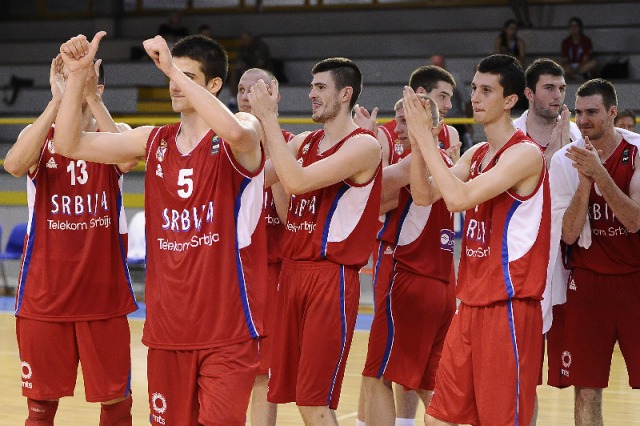 SERBIA U20 UNBEATEN IN FIRST PHASE, ZAGORAC BEST AGAINST GREECE!
Serbia U20 completed the first phase of the European Championship unbeaten since defeated Greece 80:62 (17:15, 17:11, 19:17, 27:19). Match was played in Lignano (Italy) and young Serbian players have come up to score 4-0 and thus convey four points to the second phase of the European Championship.
Rade Zagorac led Serbia in this match with 18 points and 6 rebounds and Ognjen Jaramaz with 12 points and 3 assists.
After plus 8 at the half (34:26), Serbia in the third quarter reached double-digit lead that did not let go until the end of match
"The match had not score importance, but we wanted to stay in a good rhythm and get on with victories. We had a plan to rest some players and those who are less played the first three meetings give more minutes. General. everything went as we thought, we had completely control the match in our hands and came to triumph without major problems. We could use a day off to you prepared for the second phase of the championship",
– said Nenad Canak, an assistant coach in the coaching staff of the youth national team of Serbia.