JARAMAZ MOST EFFICIENT IN VICTORY FOR QUARTER-FINALS, KABA AND LUWAWU ALSO WON!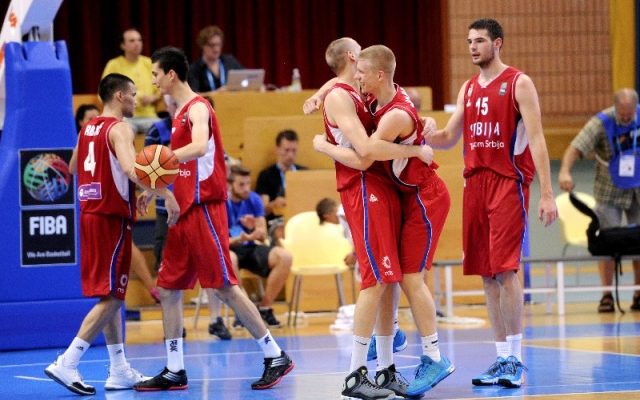 Serbia U20 national team recorded 5th victory in 5 matches as they defeated Italy with 67:61 (11:13, 22:19, 19:10, 15:19) in the first round of the second stage of the competition. Serbia is the first on the newly created table with 6 points and has already secured a place in the quarter-finals of the European Championship for players under 20 years of age which is being held in Lignano (Italy).
The most efficient in the Serbian team was Ognjen Jaramaz with 15 points and 3 rebounds and he had a key steal in the finish at plus 3 for Serbia. Rade Zagorac had 7 points and 5 rebounds.
After the initial 8:0 for Serbia, Italy was able quickly to reverse the result in the end of the first half and to lead to 8 points difference, 30:22. Serbia reverses before break and they seemed to be very close to victory after Jaramaz points and plus 10 at the end of the third quarter. The last period Italians made a series of 15:0 for plus 5 on 5 minutes to finish. By the end of the match Serbia has made 13 and conceded just 2 points for another victory.
New players Mega Leks Alpha Kaba and Timothe Luwawu reached the fourth win in five matches with France U20 after they were better than Latvia with 57:50. Alpha Kaba had 6 points and 10 rebounds and Timothe Luwawu had 6 points and 7 rebounds.