FOUR PLAYERS OF MEGA LEKS IN SEMI-FINALS OF U20 EUROPEAN CHAMPIONSHIP!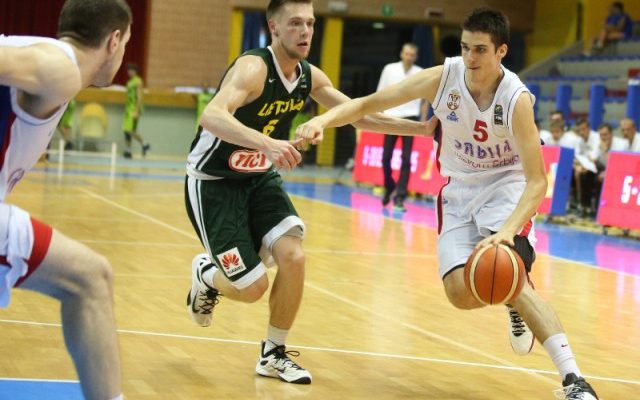 Serbia U20 qualified for the semifinals of the European Championship for players under 20 years of age which is being held in Lignano (Italy) since defeated Lithuania with 82:69 (17:13, 30:18, 15:24, 20:24). Serbia will fight for final against the Turkish national team and the match will be played on Saturday 18th of July from 9 PM.
Serbia played a great game in the first half and came to a 47:21 advantage. Especially impressive was second quarter (30: 8) when Lithuania were five minutes scoreless. Lithuania managed to reduce the difference in second half but victory Serbia was out of the question.
Rade Zagorac had 10 points and 3 assists and Ognjen Jaramaz 7 points and 3 rebounds.
Reasons for celebration had Kaba and Luwawu too.. France was convincing against the Czech Republic with 80:58 (22:21, 20:10, 23:15, 15:12). For the victory was crucial series of French 11:0 in the mid second quarter and an opponent was finished off early in the second half.
Alpha Kaba is 8 minutes had 8 points while Timothe Luwawu scored 7 points.
France will play in the semifinals against Spain and the match will be played on Saturday 18th of July at 6:45 PM.
Photo: Fibaeurope.com