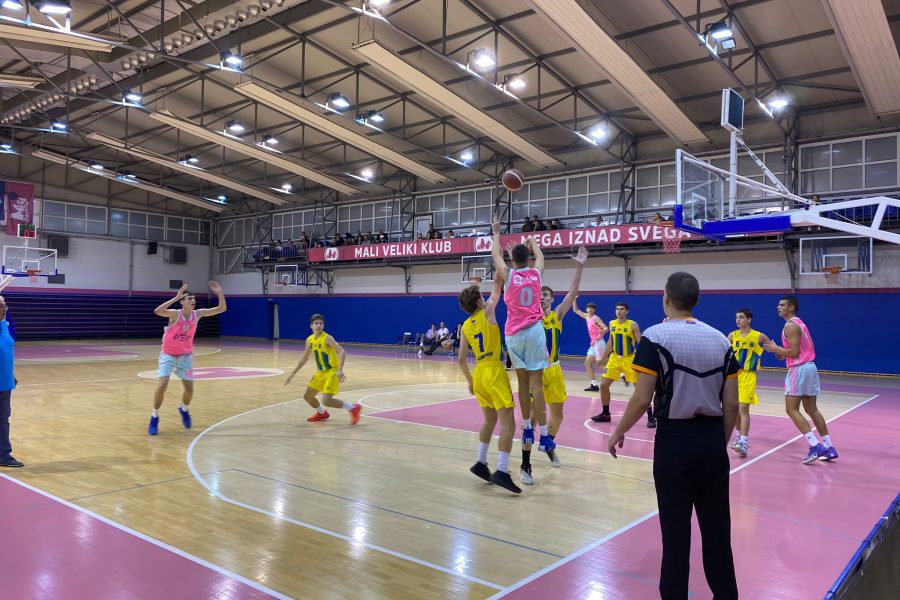 DOMINANT PERFORMANCE BY U17 MEGA MIS AND VICTORY AGAINST ZEMUN TO SECURE QUALIFICATION FOR THE UNIFIED CADET LEAGUE OF SERBIA
The Mega MIS cadets secured their spot in the Unified Cadet League of Serbia by finishing the qualifications with a perfect record. After defeating BKK Radnički and Dinamik VIP Pay, they also triumphed over their peers from Zemun at the Mega Factory arena with a score of 87:58 (33:12, 21:23, 21:6, 12:17). Under the guidance of coach Petar Radonjić, his team delivered an outstanding first quarter, already amassing 33 points by the first break. The opponent offered slightly stronger resistance by halftime but couldn't threaten Mega's substantial lead. Everything was settled after the third quarter, where Radonjić's players allowed the opponent to score only six points, establishing an insurmountable lead going into the final quarter.
Once again, Ognjen Srzentić was exceptional with 21 points, seven rebounds, six drawn fouls, and four assists, earning an efficiency index of 34. Ian Lazarevski added 20 points, Nikola Karalić contributed 13, and Petar Ostojić was on the verge of a double-double with 12 points and nine rebounds.
With this, the Mega MIS cadets concluded another successful qualification for the Unified Cadet League of Serbia, finishing with a 3-0 record and a point differential of 283:156.
Mega MIS: Odalović 5, Božilović 4, Stiković 4, Danilović 5, Lazarevski 20 (24 efficiency index), Žikić, Karalić 13, Davidović 1, Vujović, Srzentić 21 (7 rebounds, 34 efficiency index), Ostojić 12 (9 rebounds), Radonjić 2
Photo: Mega MIS