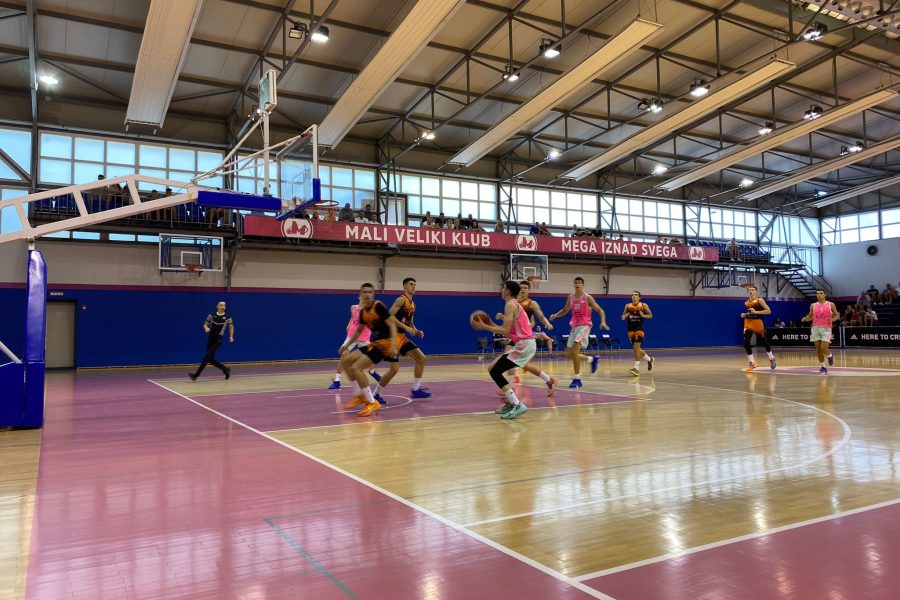 U17 MEGA MIS DOMINATE DINAMIK AND COME ONE STEP CLOSER TO QUALIFYING FOR THE UNIFIED CADET LEAGUE OF SERBIA
After a 105-50 victory over their peers from BKK Radnički, the cadets of Mega MIS also defeated Dinamik VIP PAY 91-48 (27-12, 27-12, 18-6, 19-18), putting them one step closer to qualifying for the Unified Cadet League of Serbia. Under the guidance of coach Petar Radonjić, the team established a 15-point lead in the first quarter, which they doubled by halftime. In the third quarter, they limited their opponent to only six points, effectively sealing the fate of the game after just 30 minutes.
Ognjen Srztentić shined with 19 points, eight rebounds, and seven assists for a PIR of 33. Nikola Karalić also contributed 19 points, while Vuk Danilović scored 14. Aleksa Stiković recorded 11 points and seven rebounds.
On the last day of the qualifications, the Mega MIS cadets will face their peers from Zemun, with the match scheduled for Sunday, September 24.
Mega MIS: Odalović, Božilović 9, Stiković 11 (7 rebounds), Danilović 14, Lazarevski 9 (7 rebounds), Žikić, Karalić 19, Davidović 2, Vujović 2, Srzentić 19 (8 rebounds, 7 assists, 33 PIR), Ostojić 4 (15 rebounds), Radonjić 2
Photo: Mega MIS