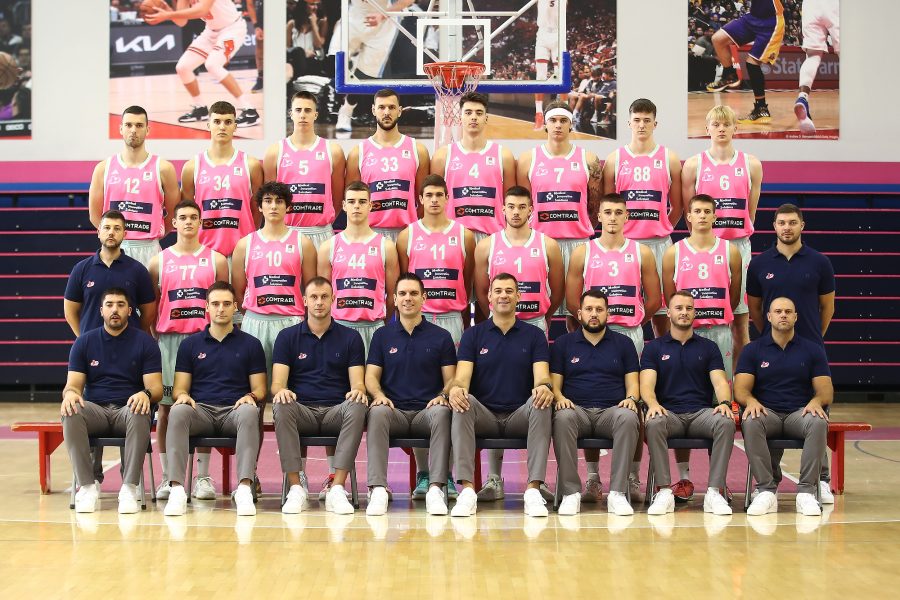 MEGA MIS PRESENTED TEAM AND NEW JERSEYS FOR THE 25 YEARS OF THE CLUB
Basketball club Mega MIS presented the team and jerseys for the 2023/24 season, in which the club will celebrate 25 years, and in honor of that the club's logo will be in the sign of the number 25 in the upcoming season!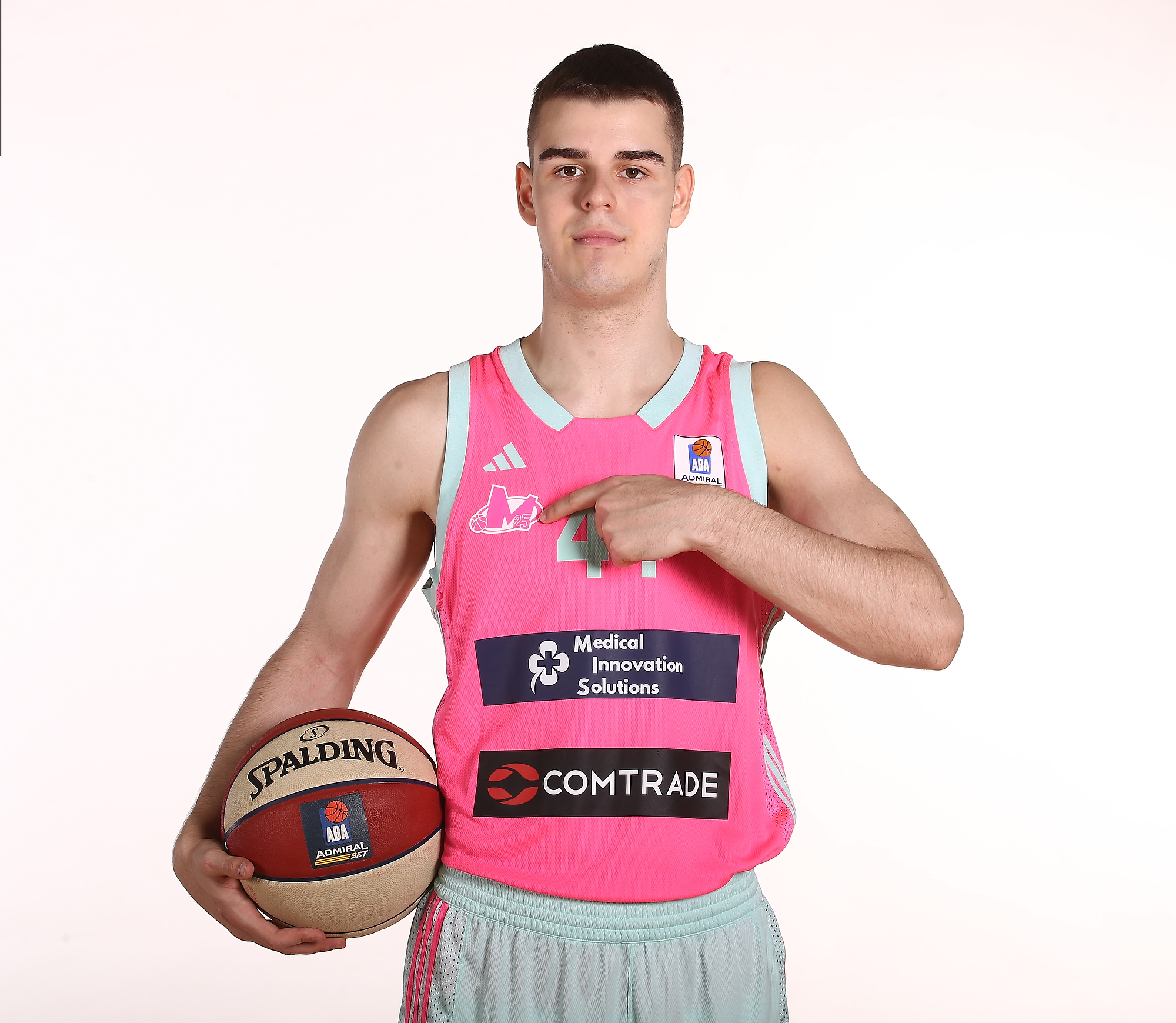 According to tradition, Mega MIS enters the season with a very young and talented team with an average age of 19.9 years, making it the youngest team in the ABA League. The oldest player of Mega will be Uros Plavsic at the age of 24, while the next oldest with 22 will be Omercan Ilyasoglu so again this year Mega's coach Marko Barac will have the task of leading the young team to the right path.
The captain of the team will be Uros Plavsic, who after six years of playing in the USA returned to the club for which he played for the cadet and junior selection. In addition to him, the team includes Nikola Djurisic, Nikola Topic, Andrija Jelavic, Timotej Malovec, Omercan Ilyasoglu, Oleksandr Kobzystyi, Stefan Miljenovic, Petar Kovacevic, Filip Jovic, Nemanja Popovic, Luka Paunovic, Mihailo Milutinovic, as well as Bogoljub Markovic and Andrej Musicki. who will defend the colors of Mega and OKK Beograd on a dual license.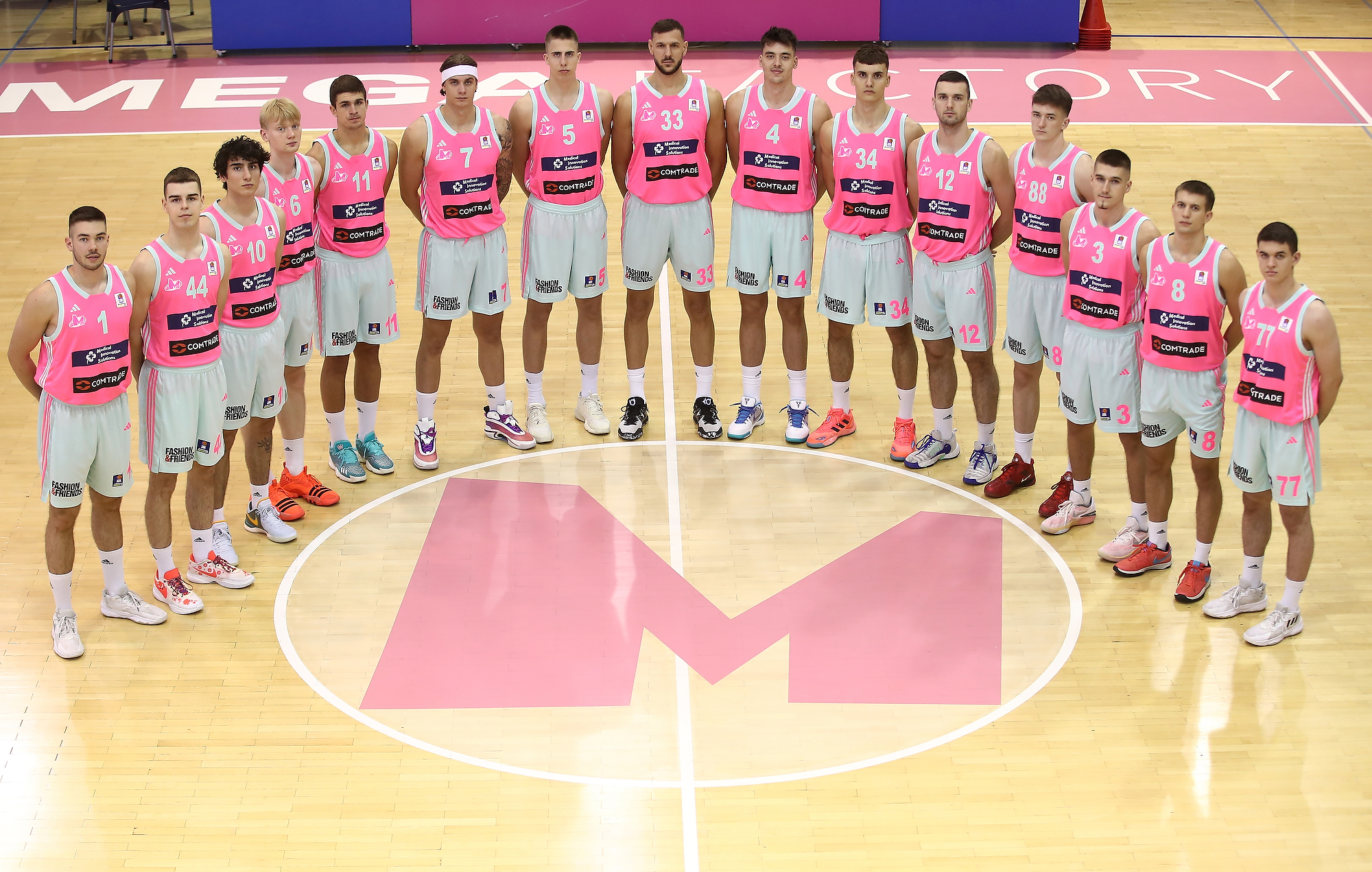 Along with head coach Marko Barac, the coaching staff includes his assistants Milos Mitrovic, Branislav Bozovic and Dejan Pejic, fitness coach Pavle Tasic and physiotherapists Vanja Radojevic and Milos Savic. The team doctor is Uros Stankovic, while the team manager is Novica Velickovic.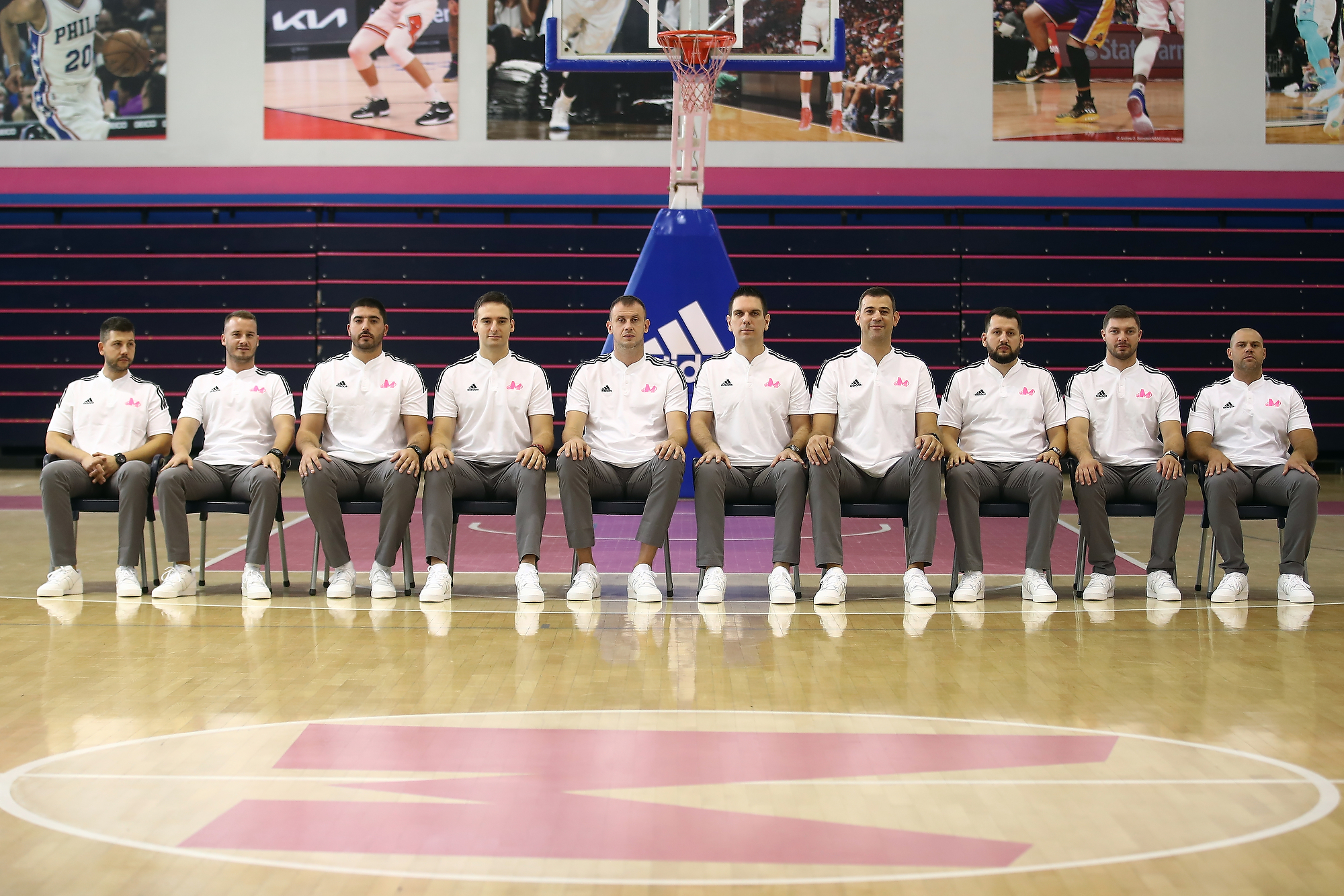 In addition to a large number of young and talented players, the club's trademark are attractive jerseys, so in the upcoming season, Mega's talents will play in a kit dominated by pink and aqua colors.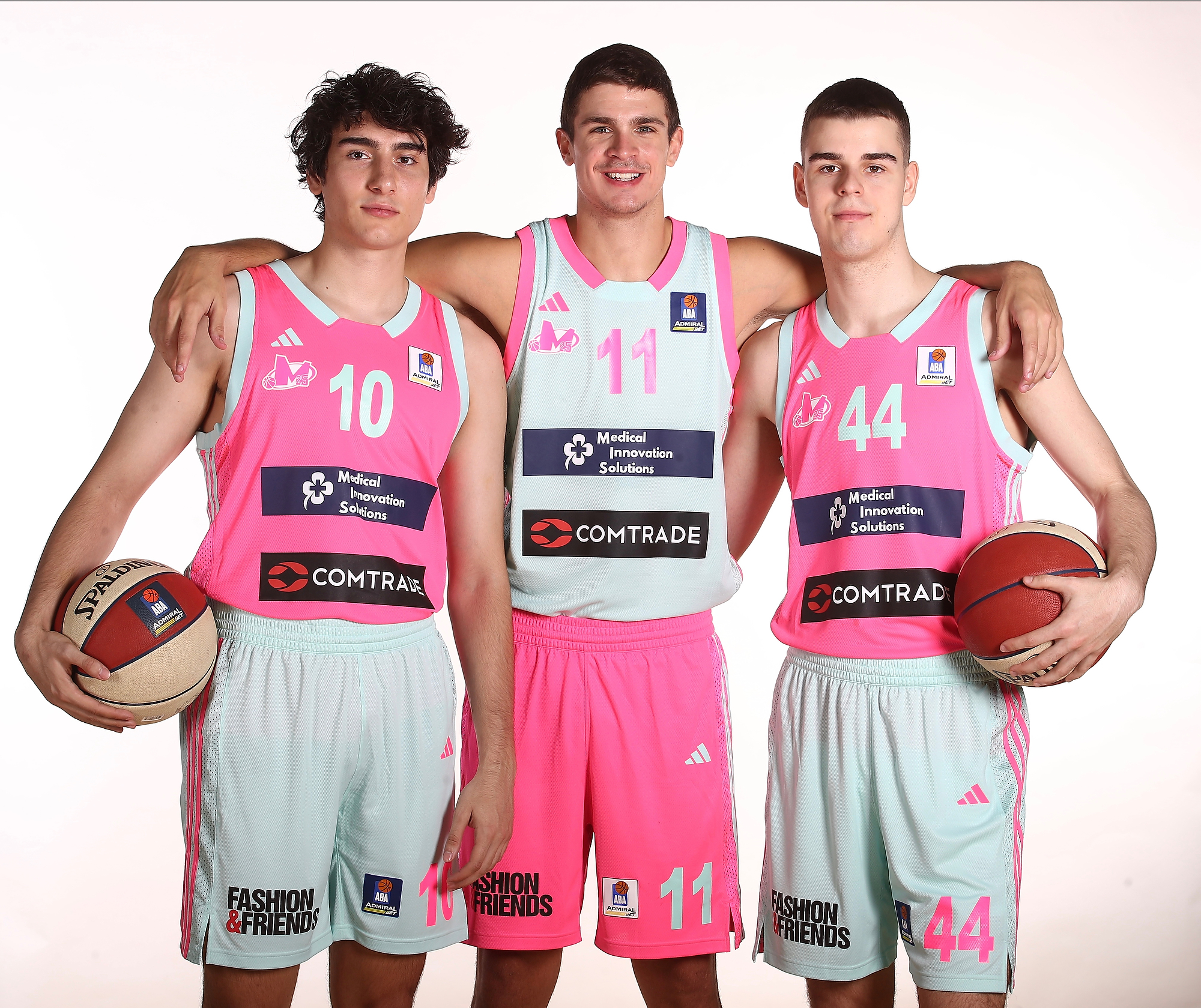 Until the start of the competitive season, Mega MIS will participate in the ABA Super Cup from September 18 to 20 in Podgorica, where they will meet the current champion of the ABA League, Partizan Mozzart Bet, in the quarter-finals on Monday, September 18 at 3 p.m. The last test before the start of the ABA League will be against Tamis on September 23.
In the first round of the ABA League, Mega will play away against Cedevita Olimpija in Ljubljana, while in the second round, they will welcome Borac Mozzart in the Ranko Zeravica Sports Hall.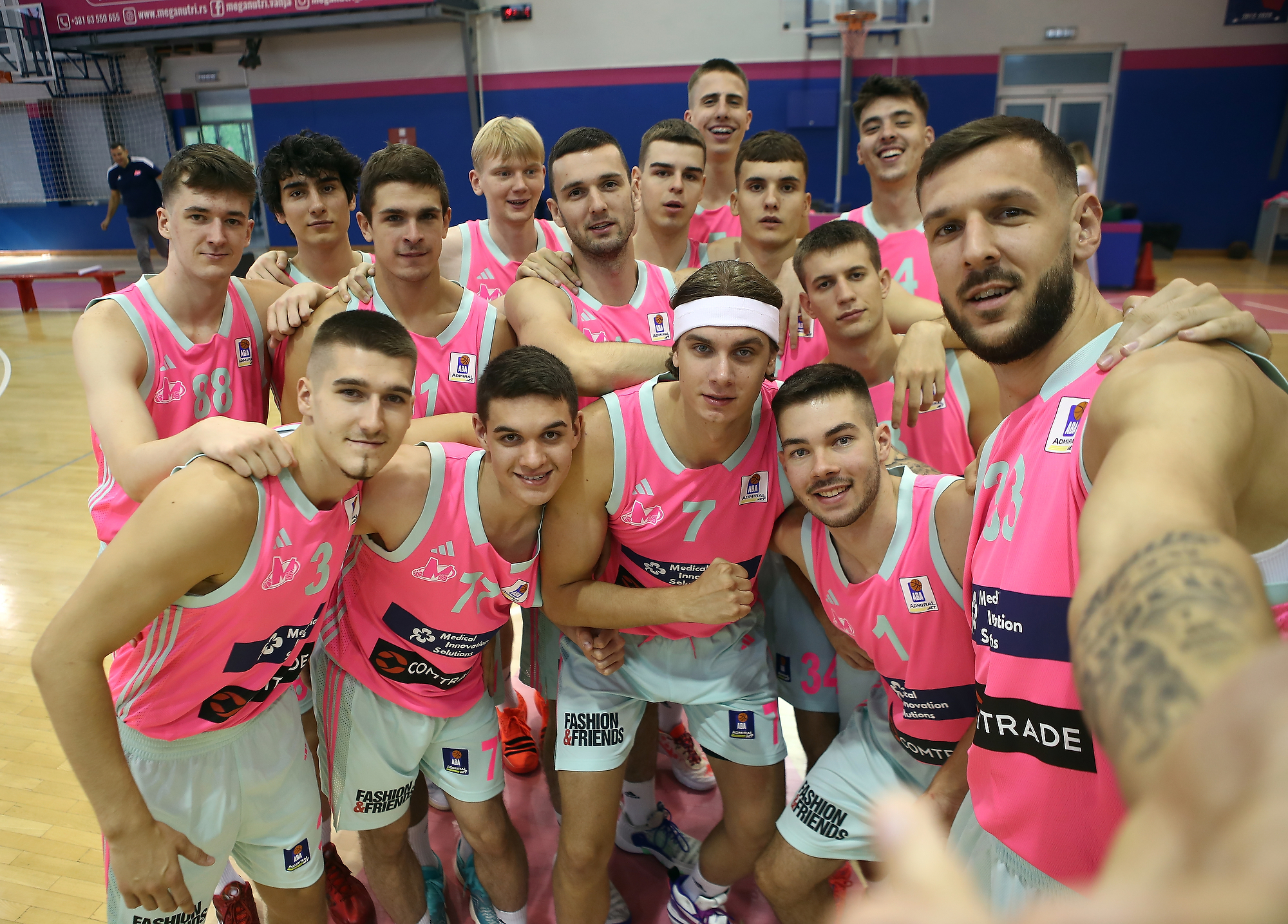 Photo: Mega MIS/Ivica Veselinov