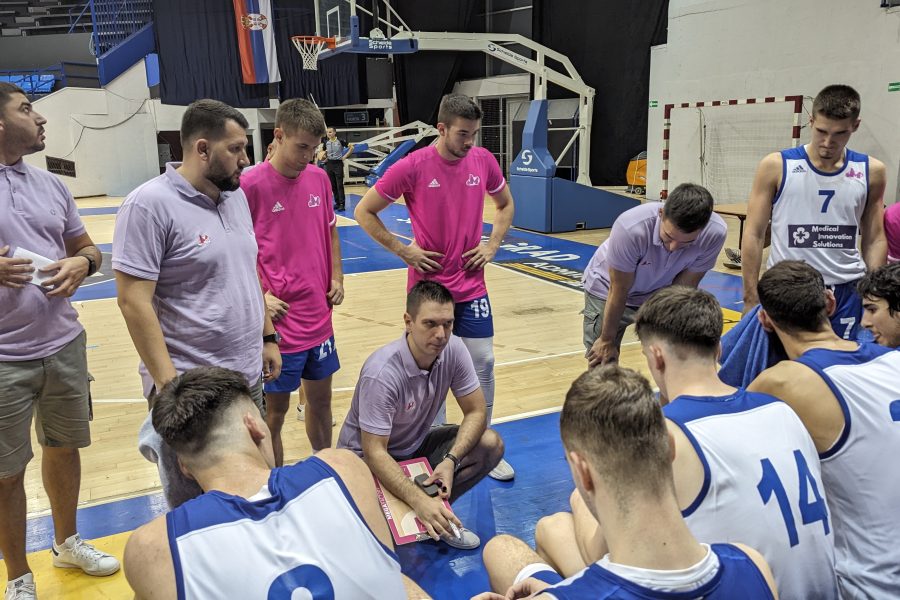 MEGA MIS BEAT SPARTAK, ABA SUPER CUP IS NEXT
In the continuation of preparations for the 2023/24 season, Mega MIS defeated the Spartak Office Shoes with 87:85 (19:18, 20:28, 25:22, 23:17) at the Hall of Sports Ranko Zeravica. In a game where no team had a significant advantage, the players of Mega succeeded in an exciting finish to win after defending Spartak's last attack where Milisavljevic's shot for the win ended up on the hoop.
Andrija Jelavic and Nikola Topic played a great game for Mega with 20 points each, where Jelavic added 11 rebounds while Topic had 8 assists. In the Spartak, Slaven Cupkovic stood out with 22 points.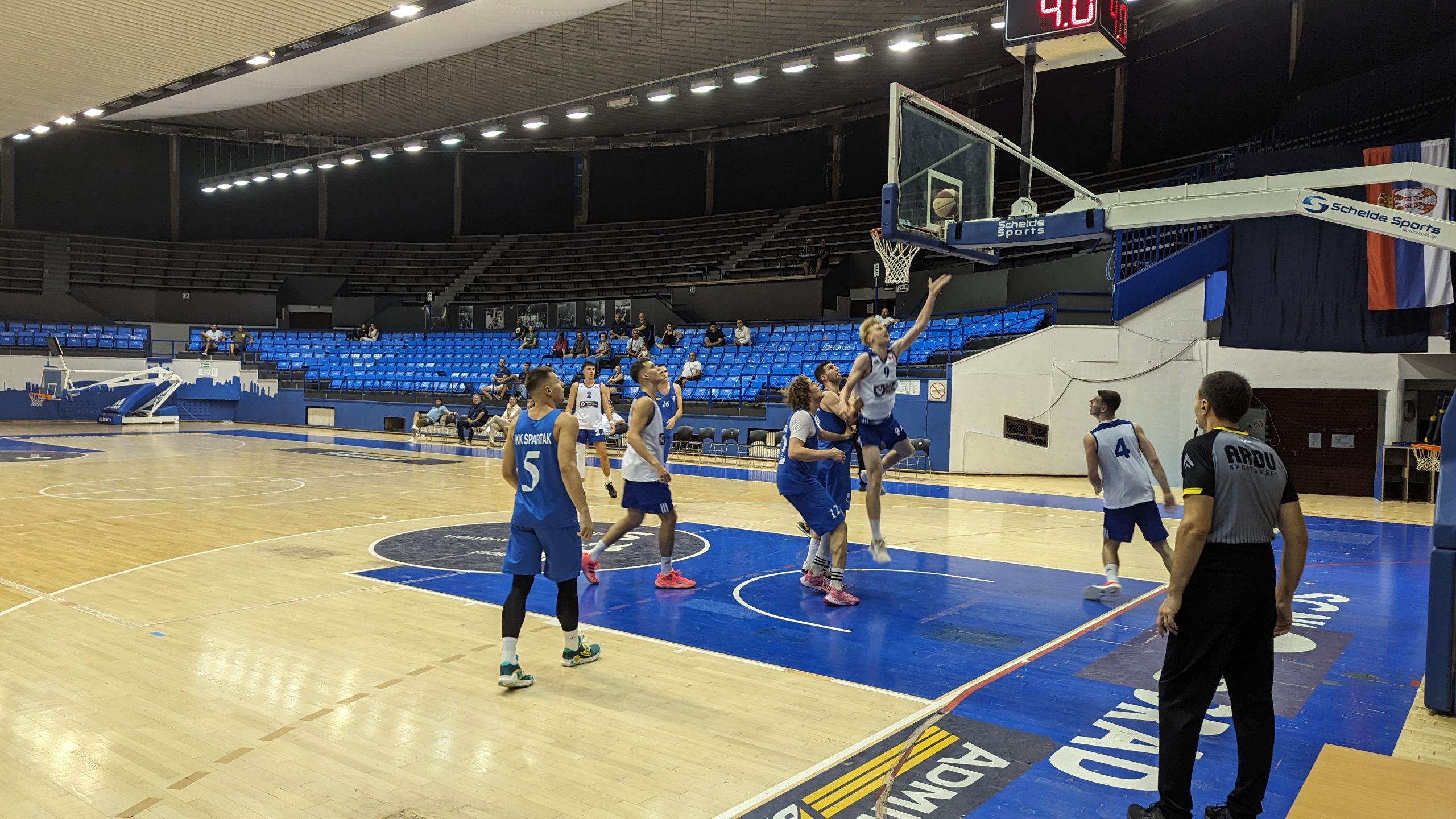 Coach Marko Barac's team started the game well, leading with 11 points, but Spartak took control in the second quarter and took the lead, so the score was 39:46 at halftime.
Kobzistyi with three three-pointers in the third quarter, kept Mega on the scoreboard since Spartak's advantage was up to eight points. With an excellent team defense at the end of the section, Mega came within one point, but Spartak hits a three-pointer in the last second had 64:68 before the last 10 minutes.
Mega took the lead in the middle of the last quarter, and managed to preserve the victory in an exciting finish with a good defense, since in the last attack Milisavljevic missed a three-pointer for the visitors from a difficult position.
Mega MIS: Jelavic 20 (11 reb, 28 ind), Topic 20 (8 ast, 28 ind), Miljenovic (4 uk), Kobzistyi 17, Ilyasoglu 9, Djurisic, 1 Kovacevic, Jovic 12 (7 reb), Malovec 4, Paunovic, Milutinovic, Plavsic 4 (6 reb)
Spartak Office Shoes: Milijasevic 8, Stepanovic 12, Kutlesic 18, Milisavljevic 3, Ilic 9, Medarevic, Tejic 9, Bojic 14, Sokolovic, Barna, Cupkovic 22.
Until the start of the ABA league, Mega MIS team will participate in the ABA Super Cup from September 18 to 20 in Podgorica, as well as a control match against Tamis on September 23.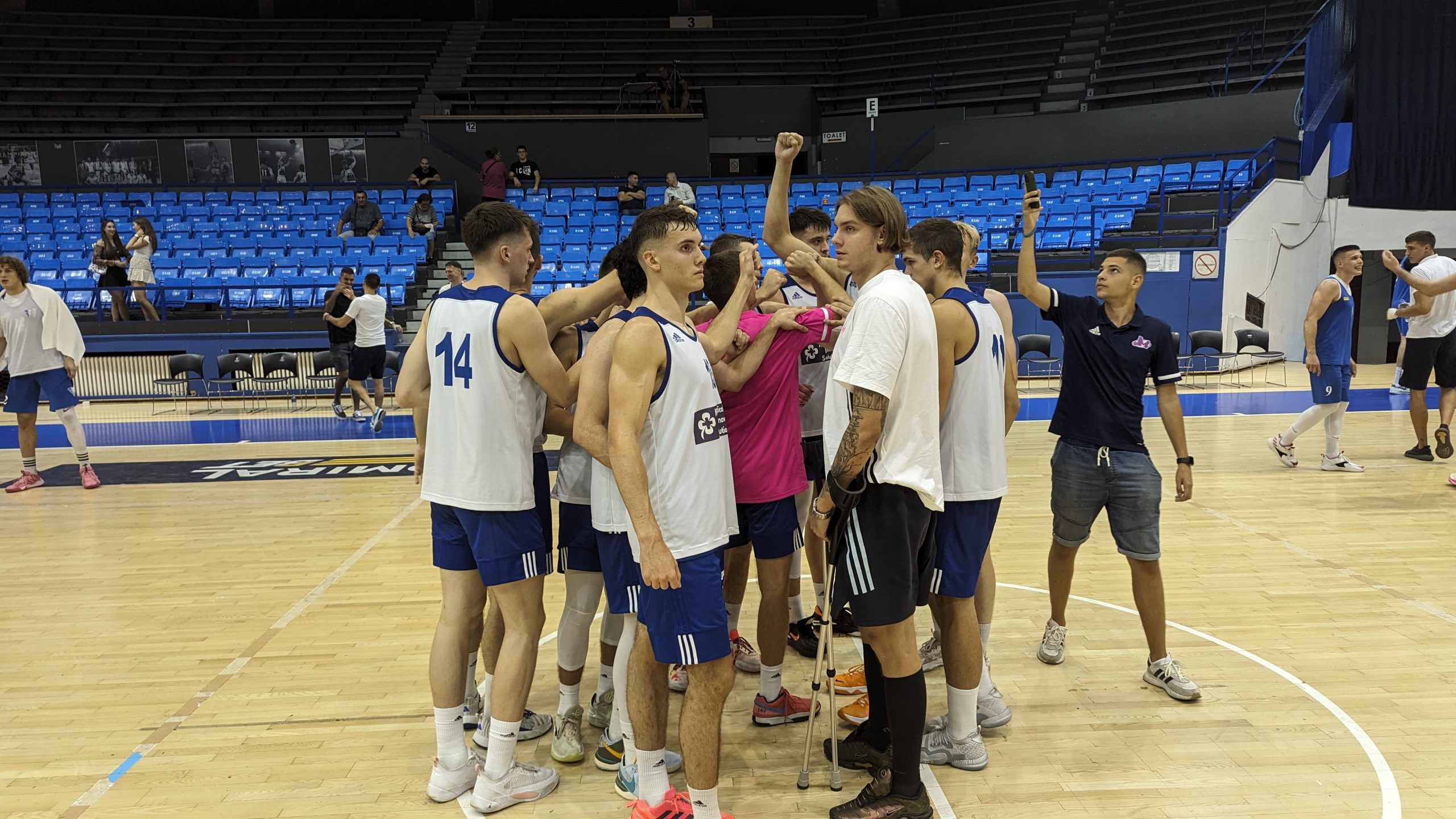 Photo: Mega MIS