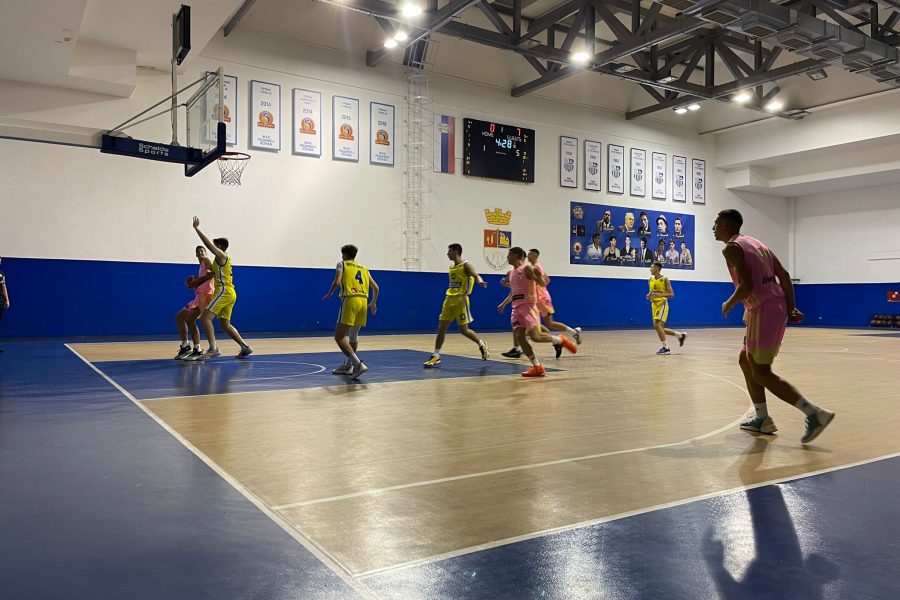 CONVINCING TRIUMPH OF U18 MEGA MIS AT THE START OF THE BELGRADE TROPHY TOURNAMENT
The junior selection of Mega Bemiss opened the Belgrade Trophy tournament with a convincing triumph, defeating the Žitko Basket team with a score of 97:49 (25:15, 22:16, 26:6, 24:12) at the Radovoj Korać Hall. Under the leadership of coach Dragoljub Avramović, the team had a 16-point lead after just 20 minutes of play, and in the third quarter, they eliminated all doubts, entering the last break with a lead of 36 points. This didn't stop them from further increasing the lead in the fourth quarter.
Ognjen Srzentić led the winning team with 18 points and a PIR of 24, while Ognjen Nikolić contributed with 13 points and an impressive six steals. Petar Ostojić added 11 points, while Abdramabe Siby recorded the same PIR as Srzentić (24), finishing the match with 10 points, 4/5 from the field, four assists, four rebounds, and three blocks.
The Junior Mega MIS team will face the Partizan in the second round of the group stage, with the match scheduled for Saturday at 12:20, also at the Radovoj Korać Hall. In the second group, the juniors of Crvena Zvezda, Dinamik, and Igokea are competing. On Sunday, September 10th, the battles for the final standings will occur, with the fifth-place match scheduled for 12:20, the third-place match at 17:20, and the final set for 19:20 CET.
Mega MIS: Filipović 7, Milosavčević 4, Lazarevski 2, Spalević 8, Danilović 7, Karalić 9, Srzentić 18 (24 index), Nikolić 13 (6 steals), Mlađenović, Ostojić 11, Sibi 10 (24 index), Solomun 8
Photo: Mega MIS