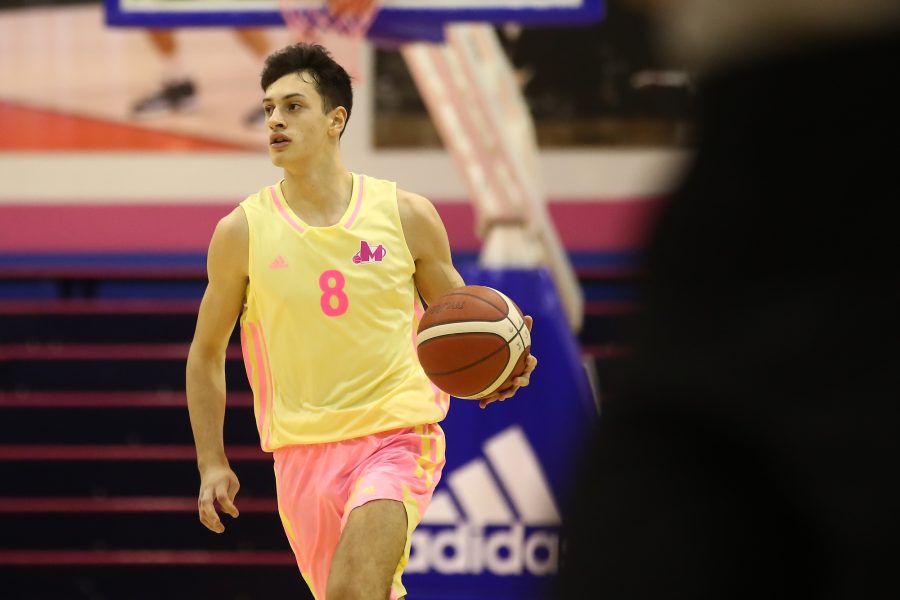 YOUNG BASKETBALL PLAYER URBAN KROFLIČ FROM MEGA MIS TRAVELS TO POLAND FOR THE 20TH ANNIVERSARY EDITION OF BASKETBALL WITHOUT BORDERS EUROPE
From August 25th to 28th, the 20th anniversary edition of the Basketball Without Borders Europe camp will take place in Wrocław, and the talented basketball player from Mega MIS, Urban Kroflič, will be attending.
After an excellent season with Mega MIS junior team, where he won the domestic championship and the U19 ABA League, and participated in the final tournament of the EuroLeague, Kroflič also represented the Slovenian national team at the European Championship in Niš, where he was one of the top players of his team with an average of 12.4 points and 4.3 rebounds. As a reward for his outstanding performance, he received an invitation to participate in the Basketball Without Borders camp, which will be held in Poland for the first time.
Kroflič, along with numerous European talents of his age, will have the opportunity to learn from former FIBA, NBA, and WNBA players, as well as coaches and many legends of this sport, including San Antonio Spurs' basketball player and Polish representative, Jeremy Sochan, who will be present this time.
A total of 38 former participants of the Basketball Without Borders camp were among the 120 international players who started the last NBA season, including players like Danilo Gallinari, Deni Avdija, Killian Hayes, Dario Šarić, and Jonas Valančiūnas.
Since 2001, more than 4,200 young basketball players from 137 different countries have participated in the camp, and as many as 112 former participants have reached the NBA or WNBA.
So far, FIBA and the NBA have organized 71 Basketball Without Borders camps in 47 different cities and 32 different countries, across six continents.
The invitation extended to Kroflič is just another confirmation of the excellent work in the youth categories of Mega MIS, which has regularly had its representatives at the BWB camp over the years. Last year, his teammate from the junior team, Bogoljub Marković, also participated in the same camp.
Photo: Mega MIS