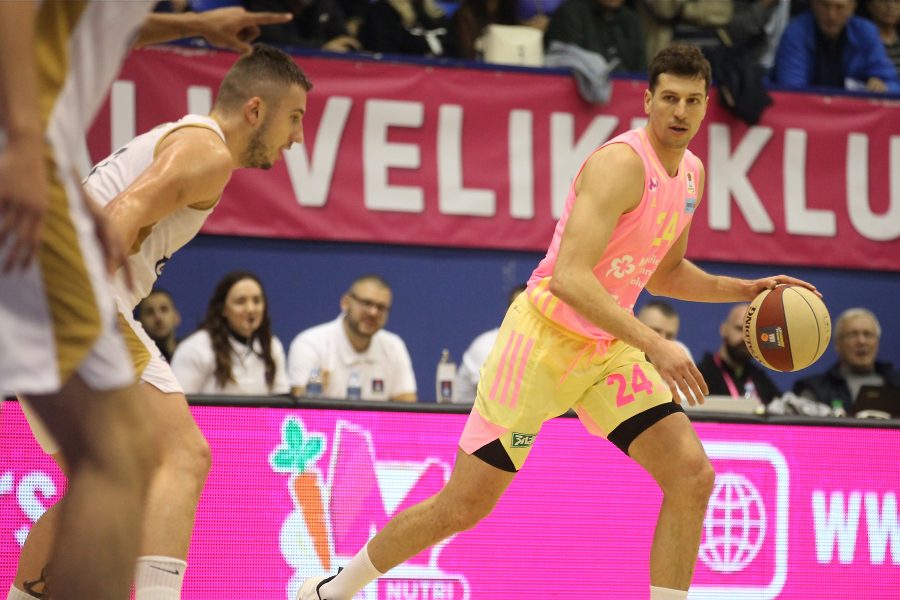 MILOSAVLJEVIĆ: "MEGA HAS HELPED ME A LOT, THERE'S NO DOUBT THAT THE TEAM WILL GROW"
In the last four games, Mega MIS registered three victories in the ABA league and greatly improved the impression from the start of the season. At the beginning of the season, coach Marko Barać's team was by far the youngest in the regional competition, with an average of just over 20 years, but the arrival of an experienced ace like Dragan Milosevljević brought much-needed experience, calmness, and firmness to Mega, making an extremely talented team start winning.
The former national team player, who won a silver medal at EuroBasket in 2017, jump-started the team and once again proved his class.
– It is obvious that we fit very well, that real chemistry was established and that everything fell into its place,
Milosavljević begins the story.
He summed up his impressions after a series of good results that coincided with his arrival:
– In Mega have very young guys. They have enormous talent, and a certain quality, but they are very inexperienced. They lack strong games in their legs, which is logical because most of them only now got the opportunity to play serious senior basketball with the club. I think they welcome my advice, I try to help them as the older players helped me when I was at the beginning of my career.
He then drew an interesting parallel:
– I will repeat once again, this is a very talented group of players and I think they are in an ideal place when it comes to their development. In my time, the best clubs for that were Partizan, Crvena Zvezda, and Hemofarm… but the "eternal rivals" are now at such a level that they don't have that much space for the development of young players, because they only want results. It is not easy in that situation to give young people a chance,
stated Milosavljević and then pointed out:
– Mega is called a small big club, but take my word for it, according to the organization and the conditions it has, Mega, is a top club. Even the tiniest details are taken care of. Starting with the training center in the Mega Factory hall, which is at their disposal all day. Then there is the gym, the diagnostic center, but also extremely professional people in the coaching and medical team who work with the players. The concept of the entire club is unique and boils down to player development, and how successful they are is best evidenced by the number of basketball players they have produced for the NBA league.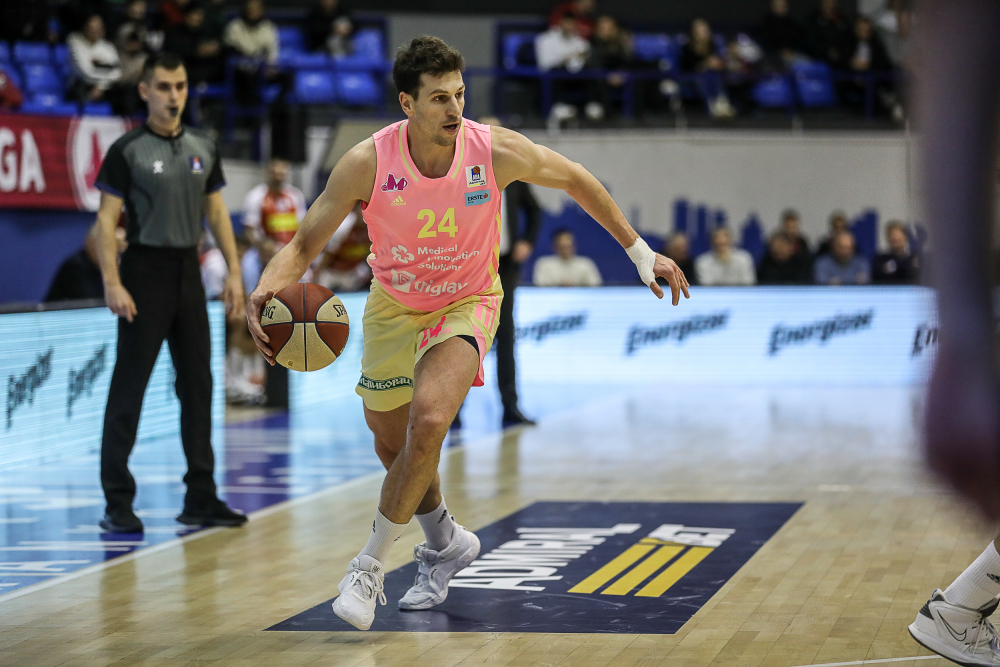 This is Milosavljević's second mandate in Mega, and according to him, it differs in many aspects from the first one that happened a little less than two years ago:
– Mega helped me a lot then. I returned to the field after an almost two-year break due to an injury. I came to fight to save my career, to prove to myself, and to show others that I can still play at a high level. I succeeded in that and that is why I am grateful to the people at Mega. Now the situation is much different because above all I feel much better physically. I trained all summer and I brought my physical fitness to an extremely high level.
Milosavljević is averaging 14 points, 6.6 rebounds, and three assists per match this season and does not doubt that Mega MIS will play better as the season progresses:
– These young players will certainly improve. It will simply be a natural process. There is a lot of quality training, the young coach Marko Barać is very dedicated and I am convinced that it will bring results. The team will certainly grow, but the most important and most difficult thing will be to maintain concentration and consistency because it is a young team,
Milosavljević concluded.
Photo: Mega MIS