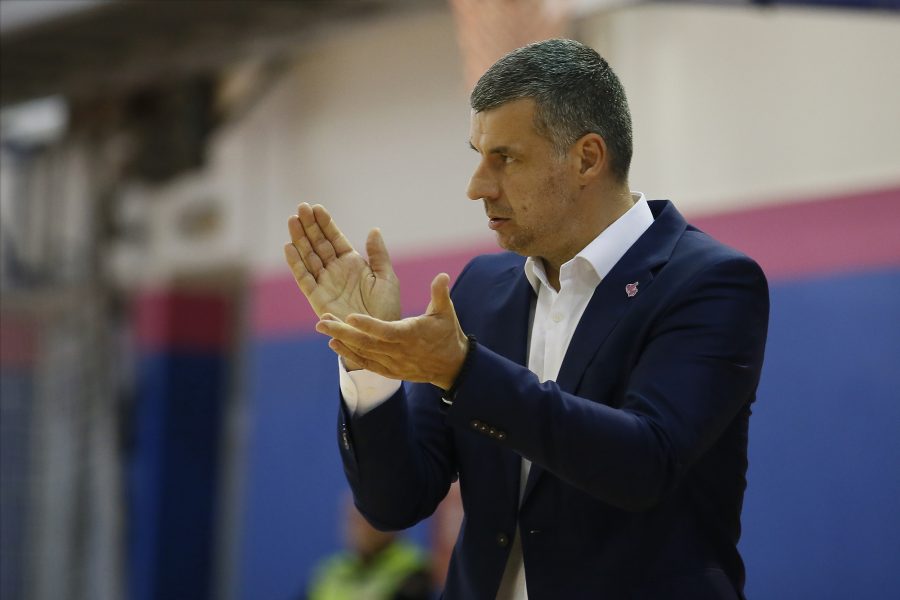 JOVANOVIC: "I HAVE TO PRAISE MY PLAYERS, THEY WERE AT THE VERY HIGH LEVEL"
Mega Mozart started the semifinal series of the Super League Playoffs with a more than convincing victory, as they defeated Vojvodina with 87:60 (28:12, 29:8, 13:25, 17:15) in the Mega Factory hall. Coach Vladimir Jovanovic's team played a fantastic first half, which they finished with a 37-point advantage, in order to routinely bring the game to an end.
The semi-final series of the playoffs is also in the best of three, and the second game is already on the program on Monday, May 16 at 7 pm in Novi Sad. The eventual third match will be played on Wednesday, May 18 in the Mega Factory hall.
At the press conference after the game, Mega's coach Vladimir Jovanovic pointed out that his team played very aggressively at both ends of the field:
– I think that the first half determined the further course of the game. We played very aggressively at both ends of the field. I wouldn't want to be surprised by that, but today we were so aggressive in both defense and attack that it was even something beyond my expectations. I would like to transfer this way of playing to the next games that are ahead of us. We have a very young team that has a lot of talent, but regardless of that, the energy must be at a high level and I have to praise my players that, especially in the first half, they were at a very high level. Congratulations to the team of Vojvodina, I respect what they have been doing for several seasons with Muta Nikolic at the helm, they have a good team and I am sure that they will make an adequate reaction at the next game in Novi Sad,
said coach of Mega.
Mega's Point Guard Aleksa Uskokovic had a good game in Mega's victory as he had 10 points and 4 rebounds and 4 assists in 22 minutes, and at the press conference he pointed out that this is a model of how his team should continue to play:
– Good first half for us, we definitely imposed our rhythm. This is a model of how we should continue to play. Good running, good jumping and guarding, everything we agreed on. We made them nervous, they lost a lot of balls and we managed to use that. There was a small drop in the second half because we didn't run so well, but overall a good game for us. We are focused on the next one, which is in two days, we have to show the same energy, if not more, and try to secure a place in the finals in that second game,
said Uskokovic.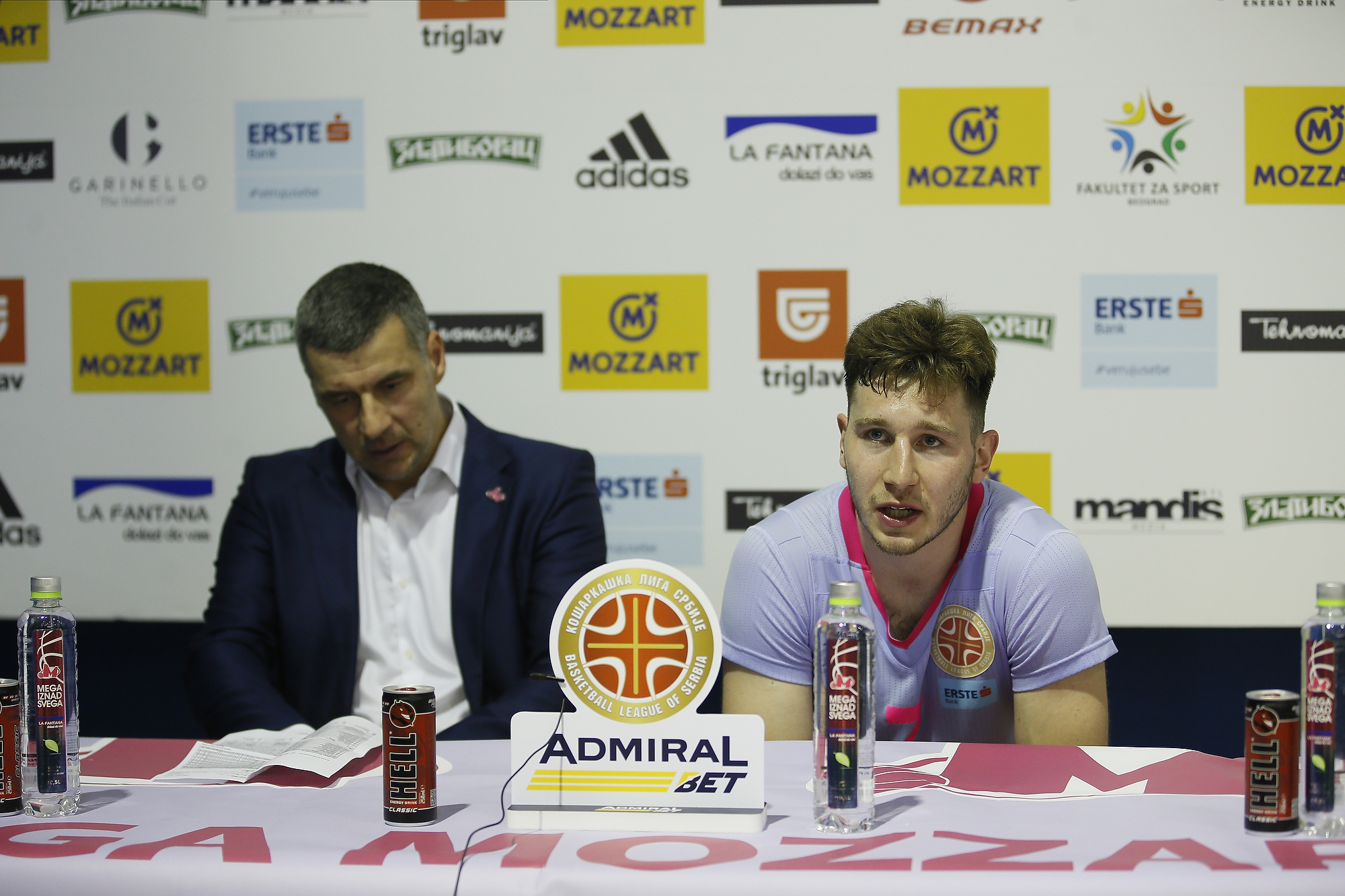 Photo: Mega Mozzart/Ivica Veselinov