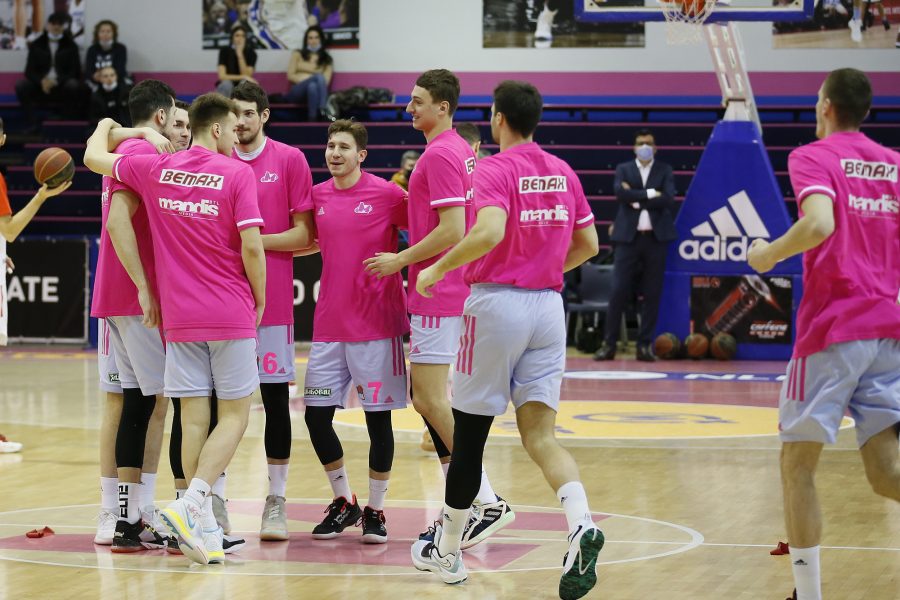 MEGA TRAVELED TO PODGORICA, JOVANOVIC: "WE ARE IN THE TOUGH SCHEDULE"
Mega Mozzart continues fight for the playoffs, two matches are expected in Podgorica.
On Thursday, February 10, at 8 pm, Mega Mozzart will visit SC Derby in Podgorica as part of the postponed game of the 14th round of the ABA League, and then Mega will, at the same place, play match of the 20th round of the regional competition against Buducnost VOLI, and the game will be played on Sunday at 5. Vladimir Jovanovic's team is currently fighting for a place in the ABA League playoffs, so the matches in Podgorica will be of great importance.
Before the first game that awaits them in Podgorica, Mega's coach Vladimir Jovanovic pointed out that his team is in a difficult schedule:
– Studentski centar is a well-composed team, a combination of youth and experience. Regardless of the fact that they are a debutant in the ABA league, one part of the players has experience of playing in the same league. During the season, they raised the level of their games, both individually and as a team, and played several very good games. I think that they will be very motivated for the match with us, that they have the quality for it. At the same time, we are in a difficult schedule, considering that we played a game against Zvezda less than two days ago, and practically two or three days after the game with the Studentski centar, a game against Buducnost awaits us. On Thursday, we will need, above all, the right approach to the game, to be concentrated and to respond energetically to the Studentski centar,
said coach of Mega.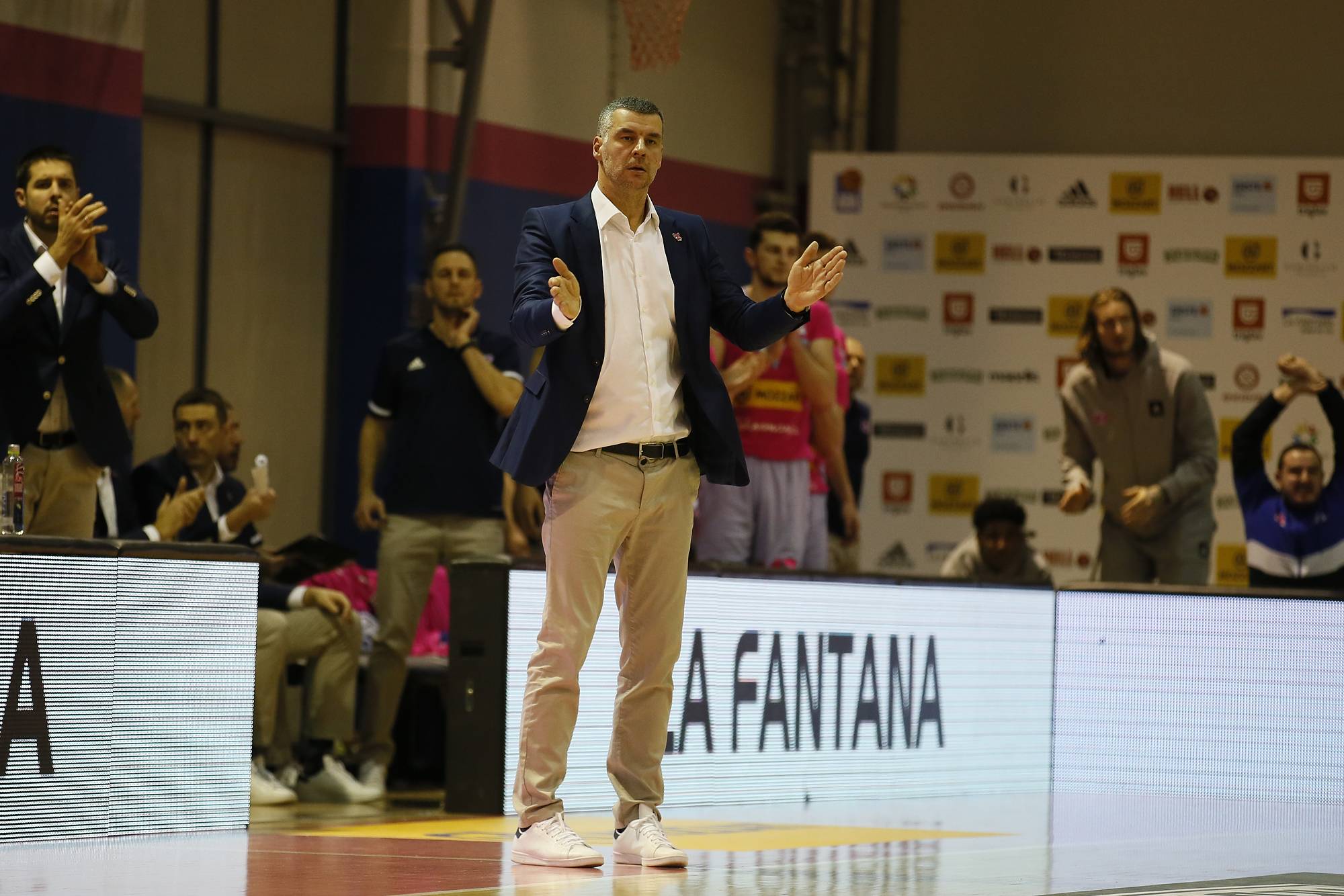 Mega Mozzart currently has 8 wins and 9 losses in the ABA league with two games less while SC Derby has a score of 7-10. Mega and SC Derby have met once so far in the regional competition, in the first round of this season when Mega celebrated at home with 101:68.
Mega's Point Guard Nikola Kocovic said before the game in Podgorica that the game against SC Derby will surely be different compared to the one from the first part of the season.
– The second game of the season against SC Derby will surely be different compared to the first. It is a team that has quality and I believe that it will be motivated to take revenge for the defeat in the first part of the season. We, on the other hand, although we do not have much time to prepare for the match, I believe that we will be ready and motivated to welcome this duel and that we will be able to meet all the requirements of the match and make a positive result,
said Kocovic.
The match SC Derby – Mega Mozzart will be played on Thursday 10th of February at 8 pm in the hall of SC Moraca in Podgorica with a live broadcast on TV Arena Sport.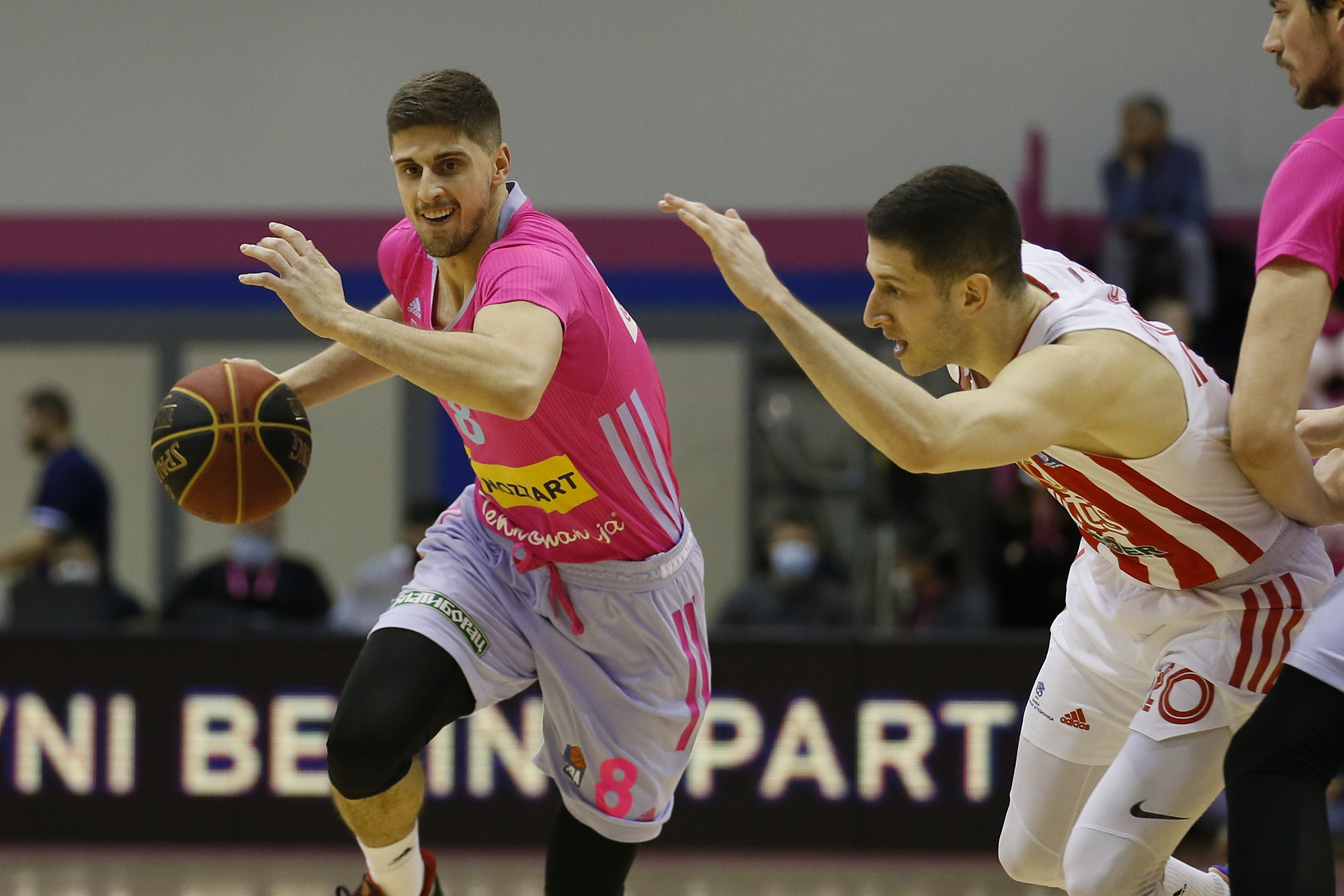 Photo: Mega Mozzart/Ivica Veselinov