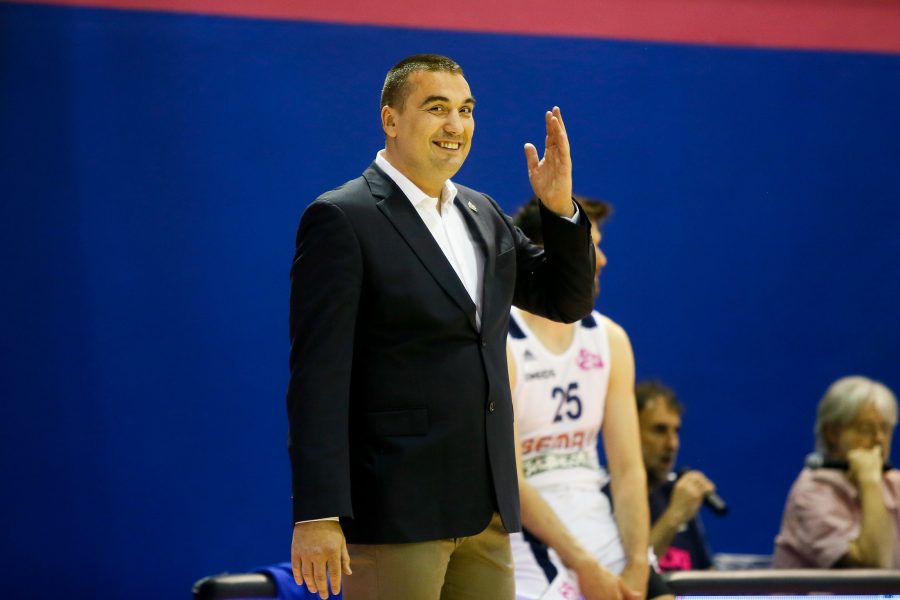 MILOJEVIC FOR THE OFFICIAL WEBSITE: "MEGA IS STILL DOING FANTASTIC JOB"
For the first time since going to the NBA league, Dejan Milojevic gave an interview for the official website of Mega Mozzart!
Only nine years after he became the coach of Mega, Dejan Milojevic managed to get a place in the coaching staff of one of the best NBA clubs – Golden State Warriors. That is how the man who in Mega produced players for the NBA from season to season became a part of the best basketball league in the world.
It is interesting that when he finished his rich playing career in 2009, Milojevic did not even think that he would work as a coach. According to his own confession, at that time, the coaching profession did not attract him in the least, so he took over the function of Mega's sports director. But…
– There was a combination of unusual circumstances that the then head of the professional staff of Mega, Vlada Vukoičić, received an invitation to be an assistant coach in the national team. His first assistant, Djordje Adzic, became a scout of Orlando Magic, and his second assistant, Nenad Cirkovic, got a job at another club. In such a constellation of things, I did a preparatory period with the team until new assistants are found – Milojevic begins the story and adds:
– However, at that moment, I had a great love for coaching. However, none of that would have happened without Misko Raznatovic, who was the most deserving for all that. He was the one who saw and recognized before me that I could be a coach. From our first conversation on this topic, I had great support and trust from him, and he is certainly the most deserving of me becoming a coach – Milojevic explained and then made a small digression:
– As for that part of the job of the General manager, for 9 years at that position in Mega is my great friend Goran Cakic. I don't think it's too late for him to start coaching, so he could reach the NBA in ten years. I'm kidding a little, of course. Goran is really doing an extraordinary job and he is in the right place. It was nice to cooperate and hang out with him – Milojevic said with a smile.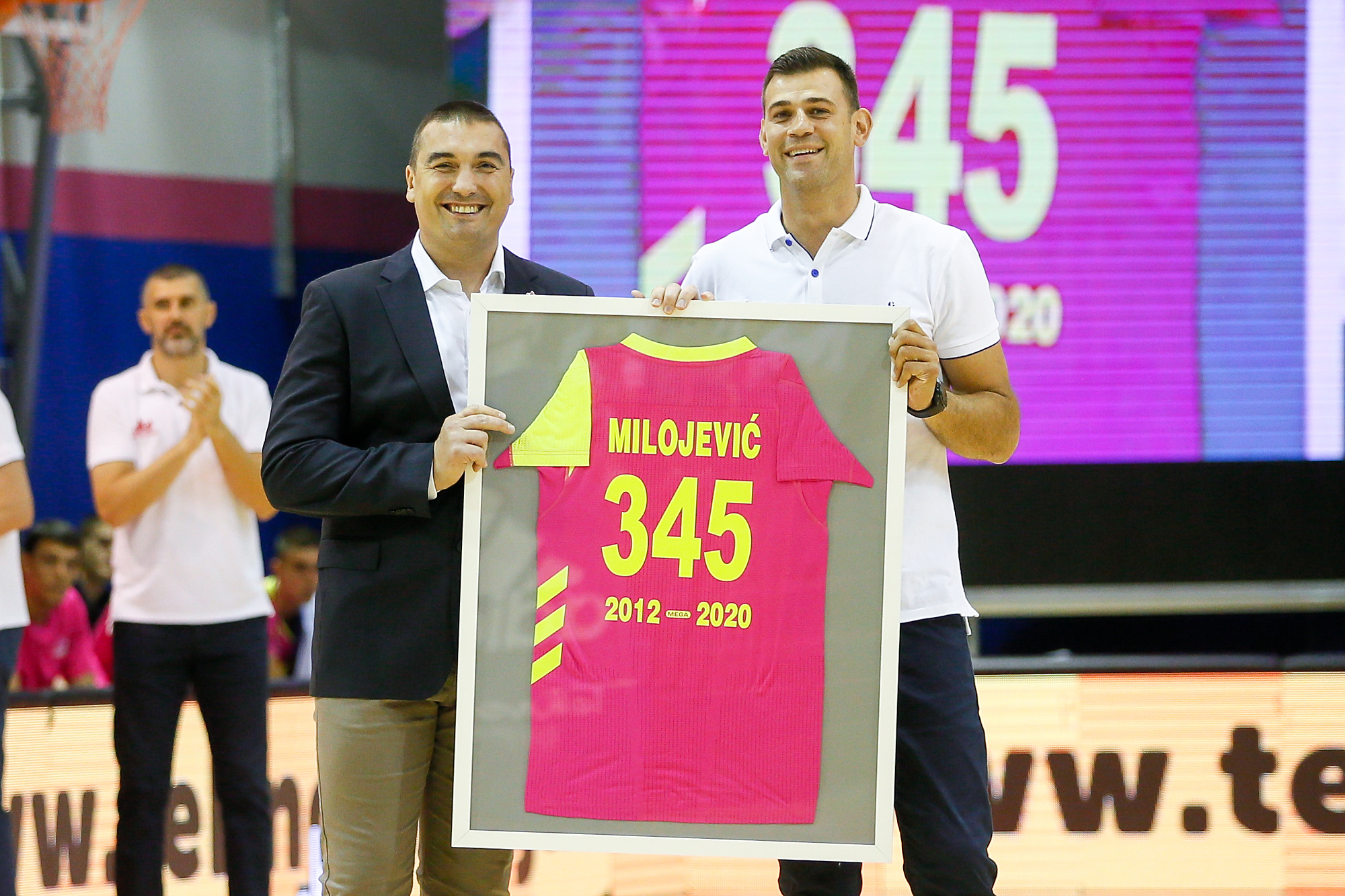 In addition to winning the first trophy in the history of the club (Radivoj Korac Cup in 2016), as many as 11 players were drafted from Mega in eight years of Milojevic's work. In that way, Mega became the most fruitful club for the NBA market outside the American continent and stood equally, side by side with the most successful American universities. Six players played directly from Mega's jersey in the NBA league – Nikola Jokic, Ivica Zubac, Timothe Luwawu-Cabarrot, Vlatko Cancar, Goga Bitadze, Marko Simonovic, while Adam Mokoka from Mega went to Chicago on a two-way contract. Dejan Milojevic has great merits for that:
– I'm still in touch with all these guys. We hear from each other regularly, and whenever our obligations allow it, we see each other. We had a very specific atmosphere in Mega, a phenomenal ambience and with all the players I worked with, I really stayed in great relations and that is a great thing – Milojevic states.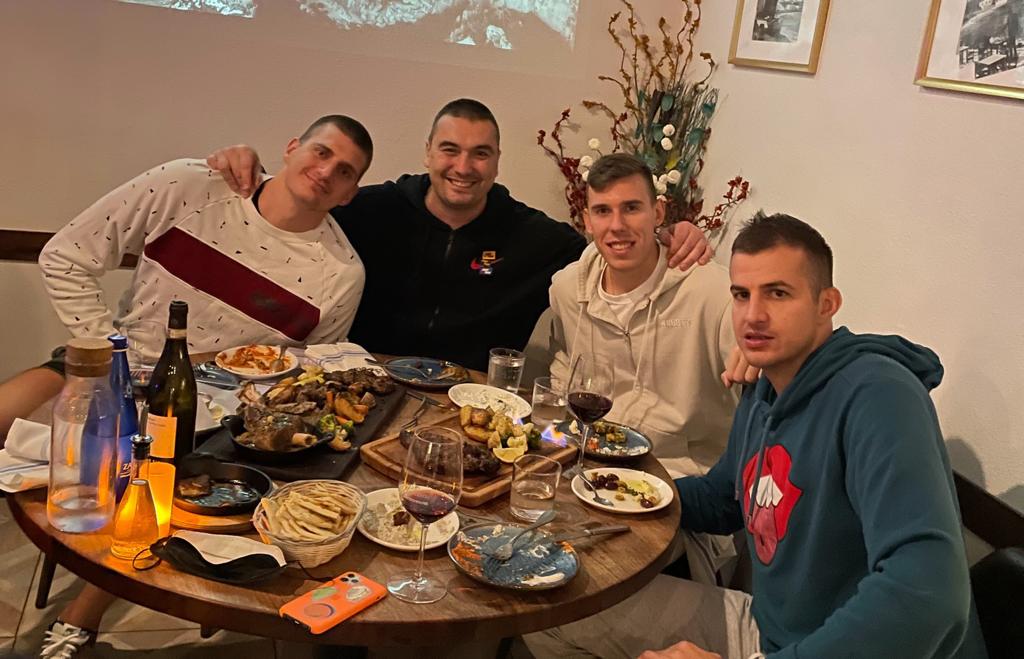 Last season will be remembered for the fact that two Serbs won the titles of the MVP's in the two best basketball competitions in the world. Nikola Jokic was the MVP of the NBA League, and Vasilije Micic was the MVP of the Euroleague. What connects them is the fact that they both played for Mega and that they were coached by Dejan Milojevic:
– It is unbelievable that two former Mega players receive MVP awards in the two best competitions in the world. It is, in a way, a great success for all of us from Mega, because it is the best proof that we did the right job. I also expect that Vasa Micic will come to the NBA soon, and I am sure that he will also have something to show in America.
Despite great obligations, frequent matches and numerous trips, Dejan Milojevic closely follows the events in the ABA league and the Mega match:
– I like watching the ABA league. I follow all the matches I can, and of course I still watch Mega with special emotion. I must emphasize that Mega is still doing a fantastic job. This year, too, there are a lot of talented players, they are playing well, and two big teams have been defeated, such as Cedevita Olimpija and Buducnost. This year, too, it is a great pleasure to watch Mega's matches.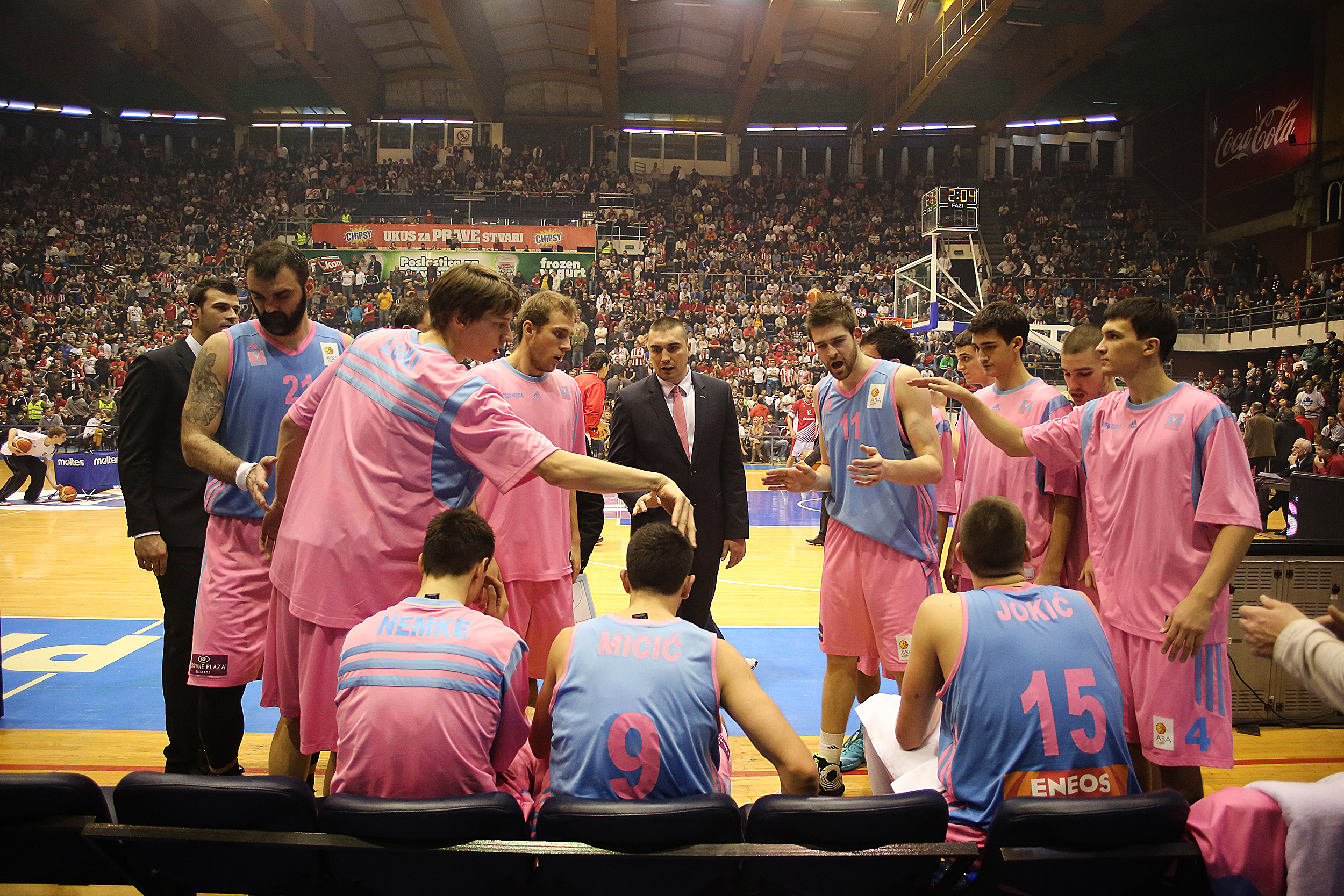 On the first list of the new coach, Svetislav Pesic, they also found two of Mega's teenagers. Nikola Jovic and Nikola Djurisic were the youngest members of the national team. All this does not surprise Dejan Milojevic at all:
– Mega has always had and will have very talented players who just have to work hard. Being talented is not the same as being a good player. But one who is talented can become a very good player if he works hard. That is why I have no dilemma that Vlada Jovanovic, his assistants and all the other people in the club will explain to Jovic and Djurisic that with such an approach, they will also develop into quality players.
Asked to summarize his coaching work at Mega from this time distance, Milojevic said:
– All my life I have tried to progress in everything I do. And as a player, I literally tried to learn something new until the very end of my career, and every year I get better and better. So it was with the coaching job. I think I have matured from year to year, I have been getting better, and in every next step I think I have gone one step higher. In all the clubs where I have worked so far, I have done my best and I believe that this work, but also the attitude towards the people I have, has brought me to where I am at the moment.
And when it comes to impressions from the Golden State Warriors, he had a short but very clear comment:
– For now, after these few months spent in the NBA, I can say that I have a wonderful job and I enjoy it.
The excellent results of the Warriors this season, which are at the top of the Western Conference, certainly contribute to all this:
– After the preparation period, we saw that the team is very compact, that we played very well in the preparation games and that we can do a lot this season. We go slowly, step by step, we do not plan too much in advance. We want to win every possible game and that is working quite well for now.
On the cooperation with the first coach Steve Kerr, Michael Jordan's former teammate in the legendary generation of the Bulls, and according to the American media, the new coach of the USA national team, Milojevic says:
– An exceptional man and a top coach. I am honored to be in his coaching staff and to have the opportunity to help him.
The first star of the Warriors, Steph Curry, entered the history of the NBA league this season as the best three-pointer:
– He is one of the best players in the history of the league and probably the best shooter of all time. He is also a great man and it is a pleasure to work with him. It's amazing how focused he is. He constantly wants to compete, he constantly sets himself new goals, so that all the results he achieves are not accidental.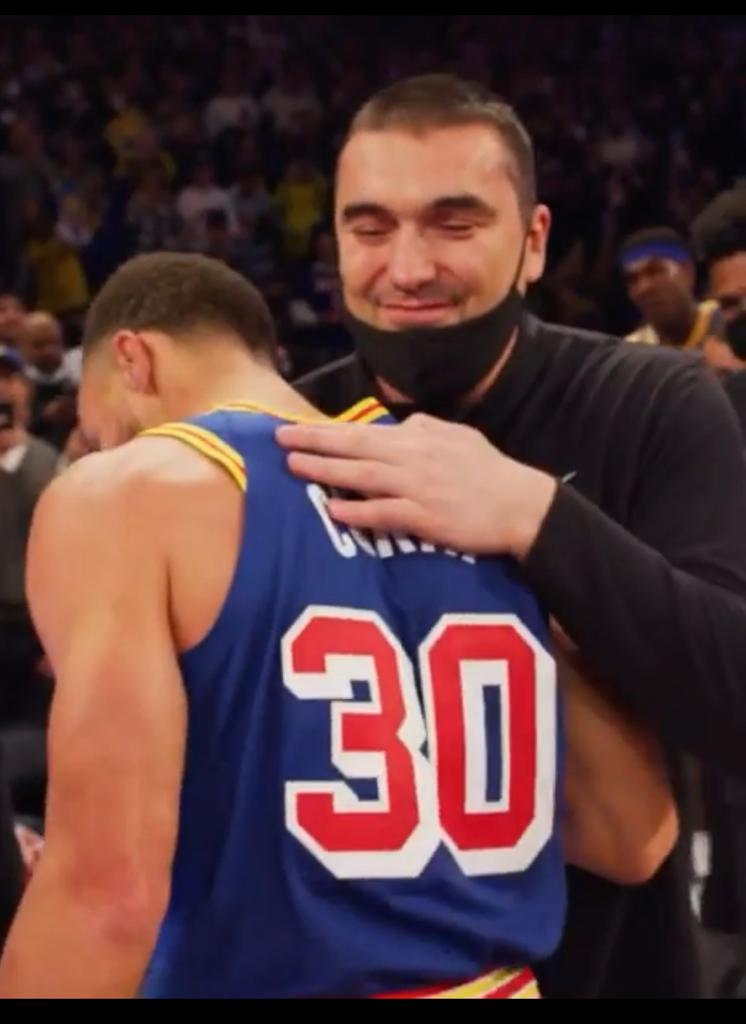 Undoubtedly, the period of adaptation in the new club and the new system of work for Milojevic was easier with a known person – Nemanja Bjelica:
– I think that Beli found the right club for himself in the NBA league. Golden State as a team that likes to play selflessly, to play with a pass more. We are the first in the number of passes and assists in the NBA league and that is what he likes. From position five, where he actually plays, he is practically a Point Guard. He is also a top shooter, so he creates a lot of problems for his opponents. Besides, I'm really glad to be together, to hang out and enjoy the successes of Golden State.
Milojevic did not hide that the ambitions of the Warriors this season are to be champions:
– Our goal is the championship ring and I would be immensely happy if that happens. But it's too early to talk about it. Primarily, our plan is to stay healthy and return the injured players we had. Klay Thompson will soon be on the field, and shortly after him, James Wiseman. I hope we will be healthy and we believe that this team can do a lot. Whether it will be a title, we'll see. The NBA is the strongest league in the world and everyone can beat anyone. That is why you should not look too far ahead at all, but only go step by step.
After great results with Mega, participation in the coaching staff of the national team, arrival in the NBA, Milojevic has a clear position when it comes to ambitions for the future:
– I just want to enjoy basketball as before. I enjoyed every club where I played and worked and I will do my best to enjoy as long as I am engaged in this business. I don't watch anything in the long run, the only thing that matters to me is that I currently enjoy basketball, and that's exactly what I'm doing at Golden State right now – Milojevic concluded.
Photo: Mega Mozzart/Private Archive/Golden State Warriors