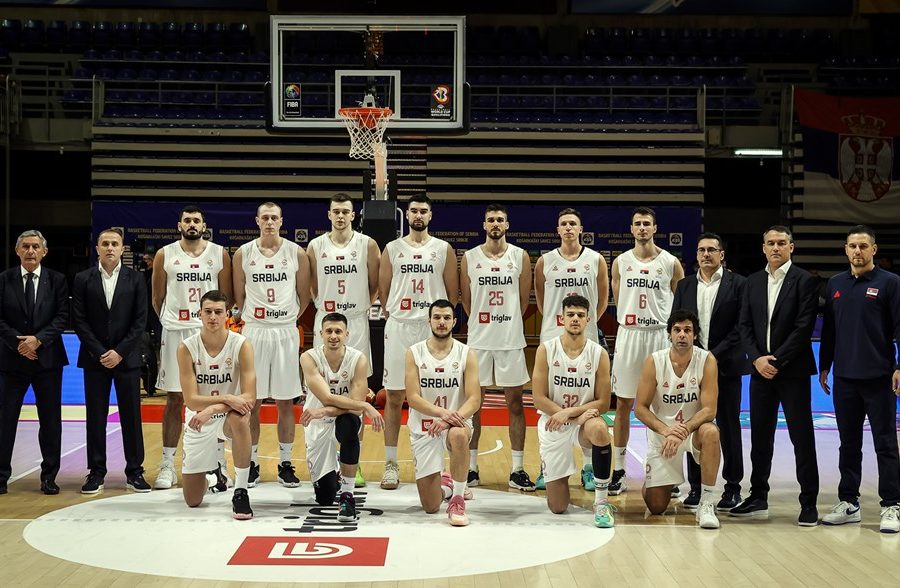 JOVIC FROM THE BENCH WATCHED WIN OF SERBIA, RUDAN AND BALCEROWSKI SOLID IN DEFEAT
Tonight, three players of Mega Mozzart were in the roster of their national selections in the qualifications for the World Cup in 2023, but only Jovic celebrated at the end.
For the first time, Nikola Jovic was a member of the Serbian national team in the official match, but he did not enter the game in the 101:100 victory over the Latvian national team. It should be noted that the fitness coach of Mega, Marko Sekulic, was also part of the coaching staff of the national team.
Matej Rudan also made his debut for the A team, as he had 7 points and 5 rebounds in the defeat of Croatia with Slovenia with 74:76 in 13 minutes on the field.
Aleksander Balcerowski had 11 points, 7 rebounds, 2 assists, 1 stolen ball and even 6 blocks in the defeat of Poland in Israel with 69:61.
Photo: FIBA