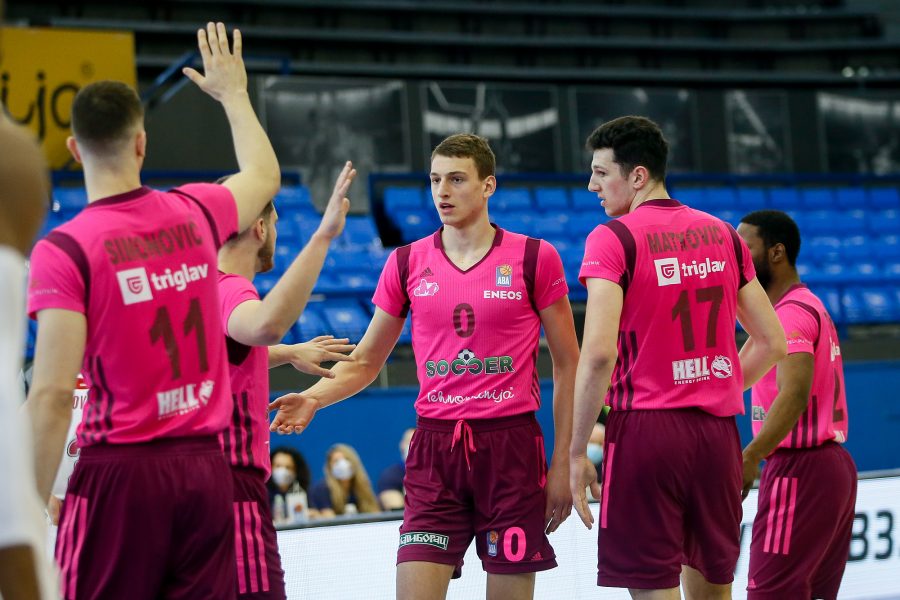 NIKOLA JOVIC SIGNED HIS FIRST PROFESSIONAL CONTRACT WITH MEGA
He turned 18 on Wednesday, and already on Thursday he signed his first professional contract with Mega!
Talented basketball player of Mega Soccerbet Nikola Jovic signed his first professional contract with the club! Junior of Mega, who picked up almost all possible MVP awards this season in junior competitions and in the meantime made his debut for the first team, signed a multi-year contract with Mega.
After signing the contract with Mega, Nikola Jovic pointed out that he was grateful to all the people in the club for the indicated trust and chance:
– I have been in Mega for three years through the selections of cadets and juniors. I am very satisfied and grateful to all the people in the club for the trust and the chance that was given to me. We have achieved a lot with hard work, especially this year, and I am very proud of all our joint successes. I look forward to continuing my development at my Mega Club,
said Jovic.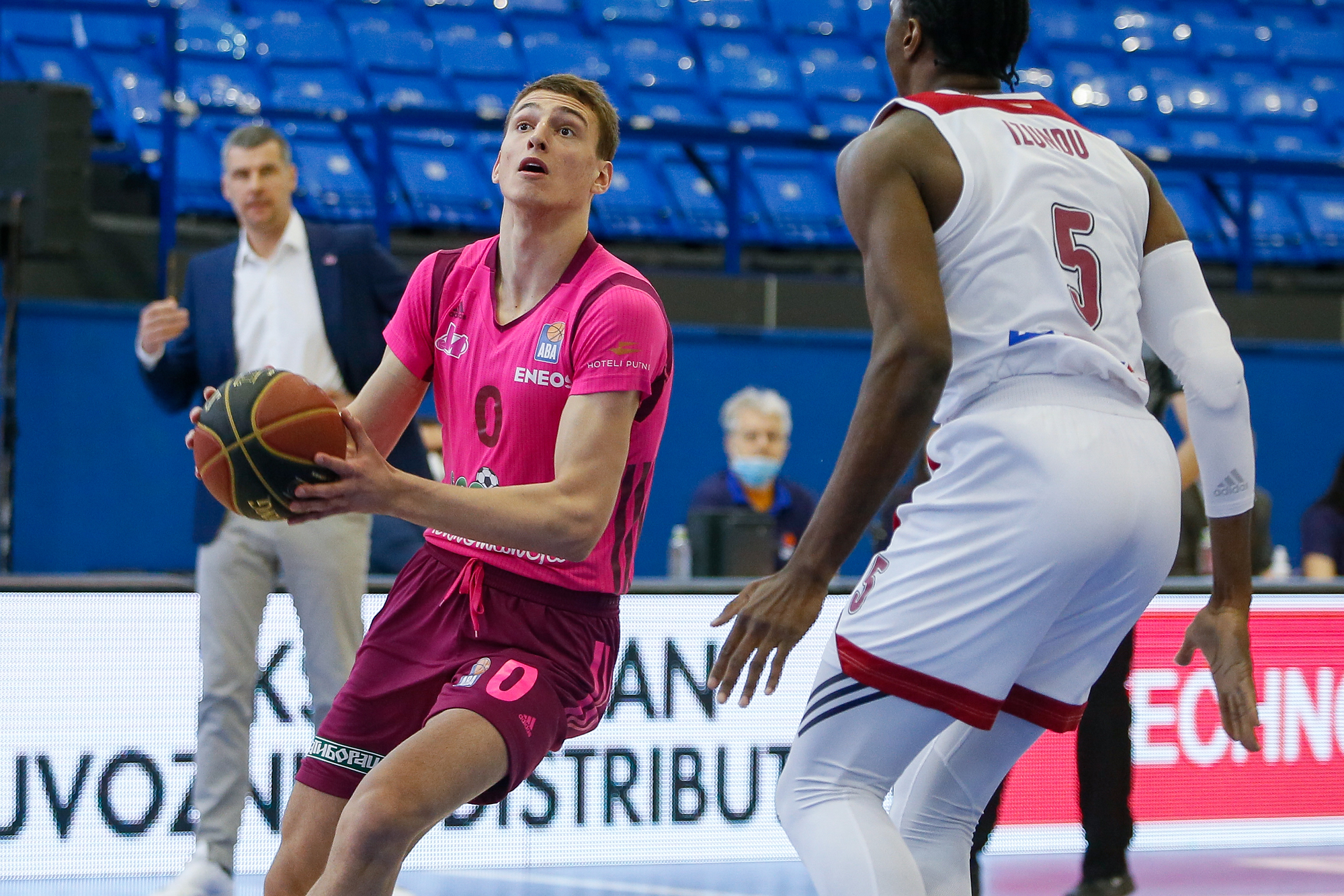 Nikola Jovic was born on June 9, 2003. in Leicester in England, he is 208 centimeters tall and plays in positions three and two. He joined Mega in 2018, after he previously won the Mini Cup for pioneers with Mega as a guest, and then he won the title of Serbian champion in the first season with the cadets. Last season, he was the first with the juniors at the moment of the interruption of the competition, while this season he won the junior ABA league, Roda Junior League of Serbia with the juniors, with a triumph at the qualifying tournament of the junior Euroleague in Zeleznik. He won the MVP award in all the mentioned tournaments, and at the F8 tournament of the Junior Euroleague in Valencia, he recorded great games with an average of 18.7 points, 9 rebounds and 6.7 assists with an average index of 25.7.
Jovic made his debut for the first team of Mega in the Radivoj Korac Cup in February, while in the ABA league he averaged 11.8 points, 5.5 rebounds and an index of 15.8 in 24.3 minutes per game. It is interesting that in no game of Mega in the regional competition did he score below 10 points.
Congratulations Jovke!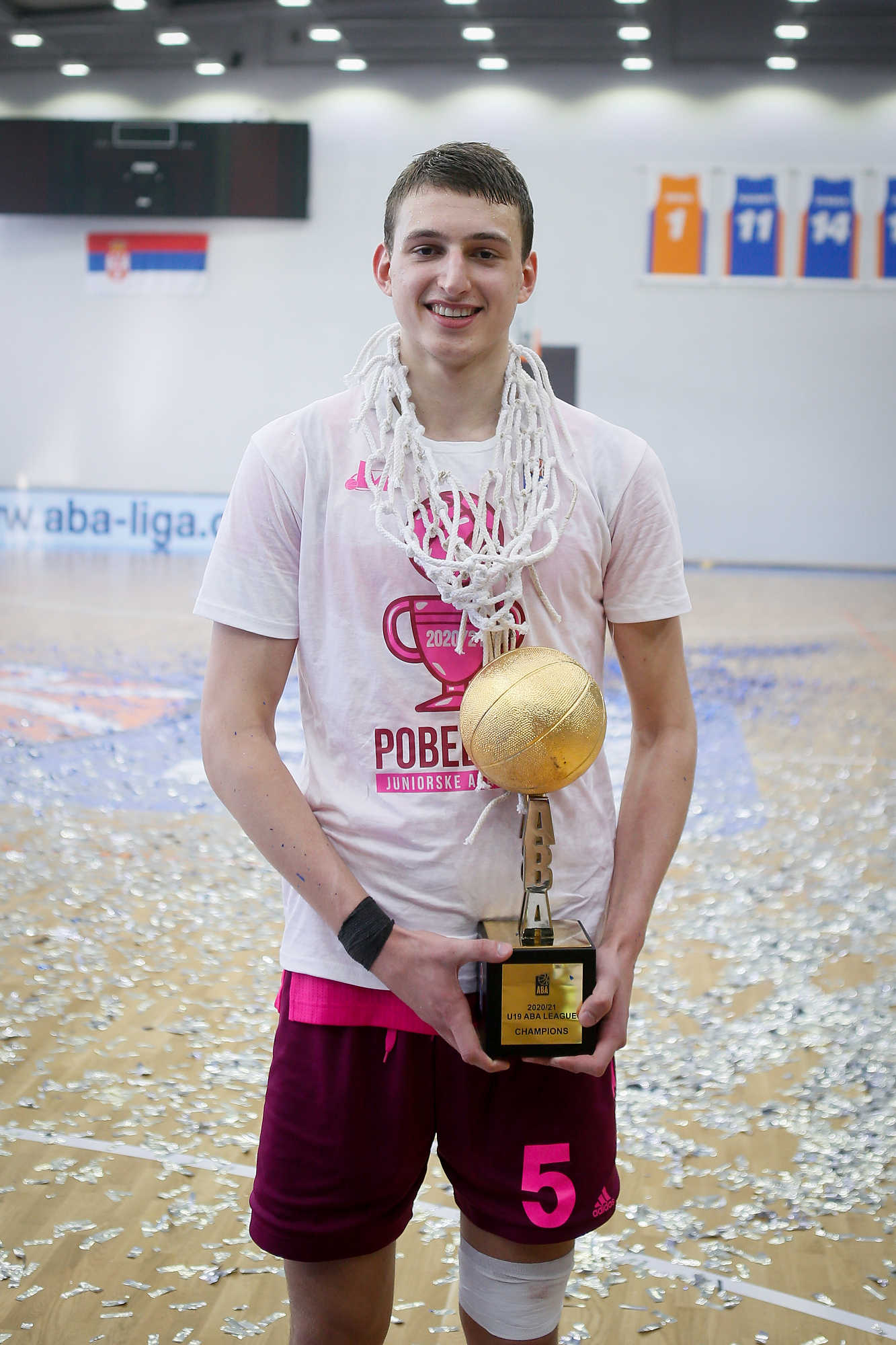 Photo: Mega Soccerbet/Ivica Veselinov