U18 MEGA CONVINCING AT THE START OF ANGT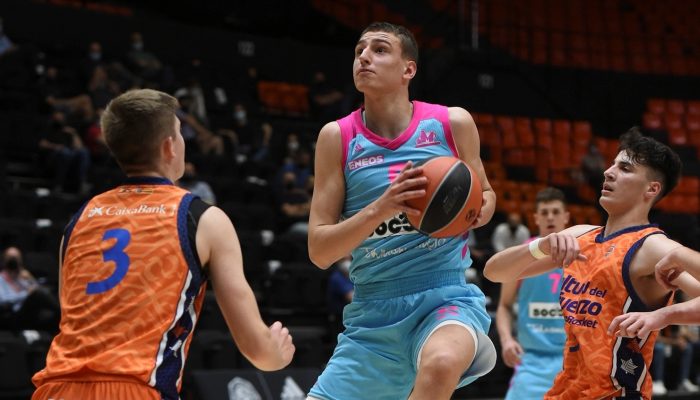 The juniors of Mega Soccerbet successfully started the competition at the Final Tournament of the Junior Euroleague in Valencia, after they defeated the host team of the tournament with 75:90 (25:22, 11:26, 20:23, 19:19). Coach Dragoljub Avramovic's team came to the victory against Valencia at the start of the EB "Adidas Next Generation Tournament" Finals with a great answer to a series of threes by the home team, and in the end they reached a sure victory.
The most efficient in the ranks of Mega were Luka Bogavac with 21 points and Oleksandr Kobzistij with 19. Ivan Aleksandrov stood out in the Valencia team with 23 points.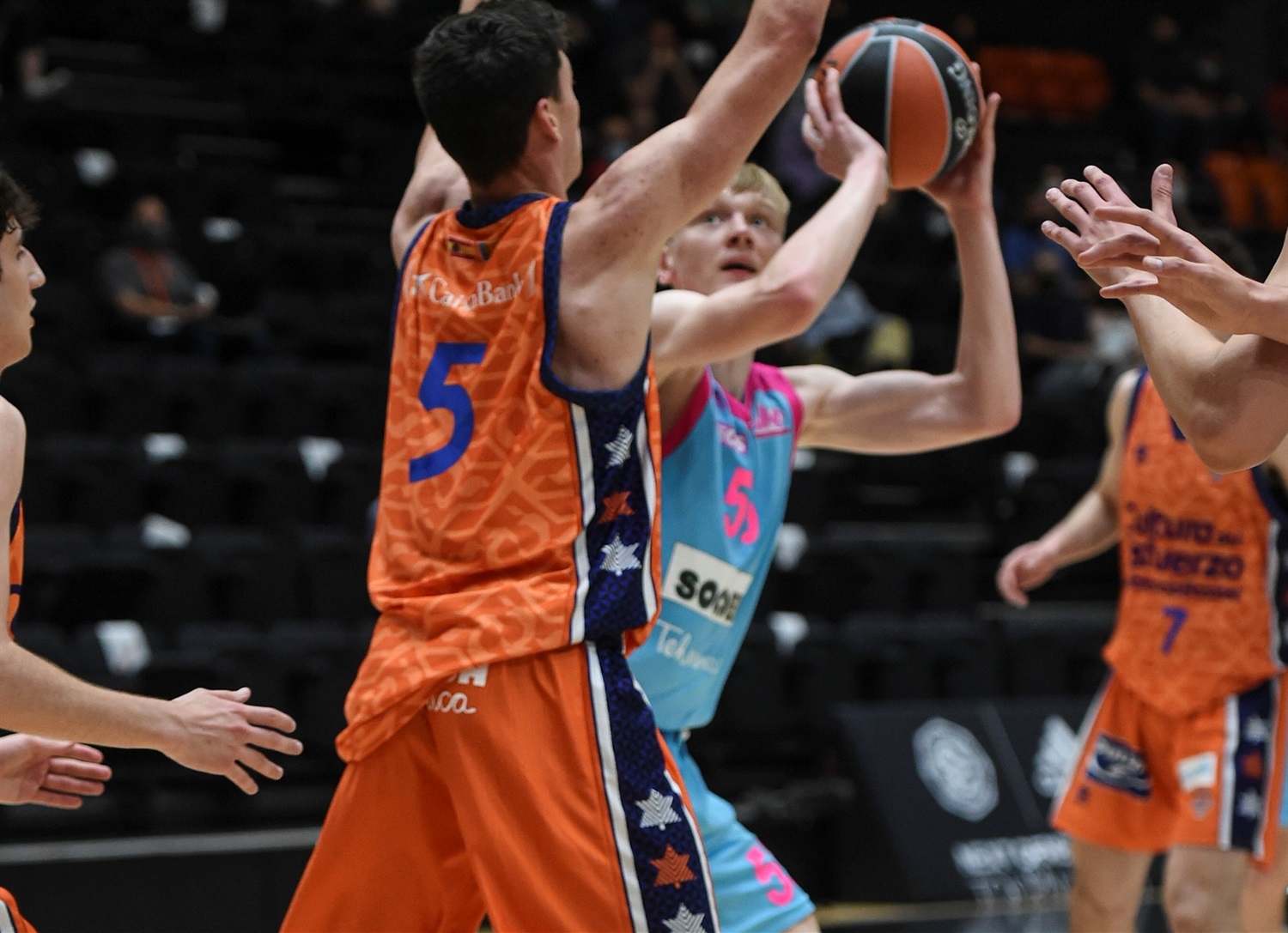 The next game of the Mega's jjuniors will be played on Friday, June 4, at 1 pm, and their opponent in the La Fonteta hall will be the Italian StelaAzura.
Valencia led in the first quarter with 21:10 with a few three-pointers, but Mega's answer quickly followed. With a series of 4:21, Mega took control of the game, so the advantage continued to grow with a few great dunks in the counter 1, so the result was 36:48 at half time.
Valencia came close to four points behind at the beginning of the last quarter, but Mega responded brilliantly denied again and resolved match. Mega also had an advantage of 21 points, and the final result is 75:90.
Valencia: Bagatskis 4, Lluch, Rivas 15, Marco 8, Navarro 19, Gomez 2, Barbera 1, Campillos 3, Nunez, Alexandrov 23, Saez, Bosch
Mega Soccerbet: Labovic 6 (7 assists), Milutinovic 2, Kompirovic, Jovic 16 (8 rebounds), Djurisic 9 (10 rebounds), Vucurovic 2, Ivisic 15 (13 rebounds), Jonovic, Djapa, Stanojevic, Kobzistij 19, Bogavac 21 (8 jumps).
Photo: Euroleague/ANGT